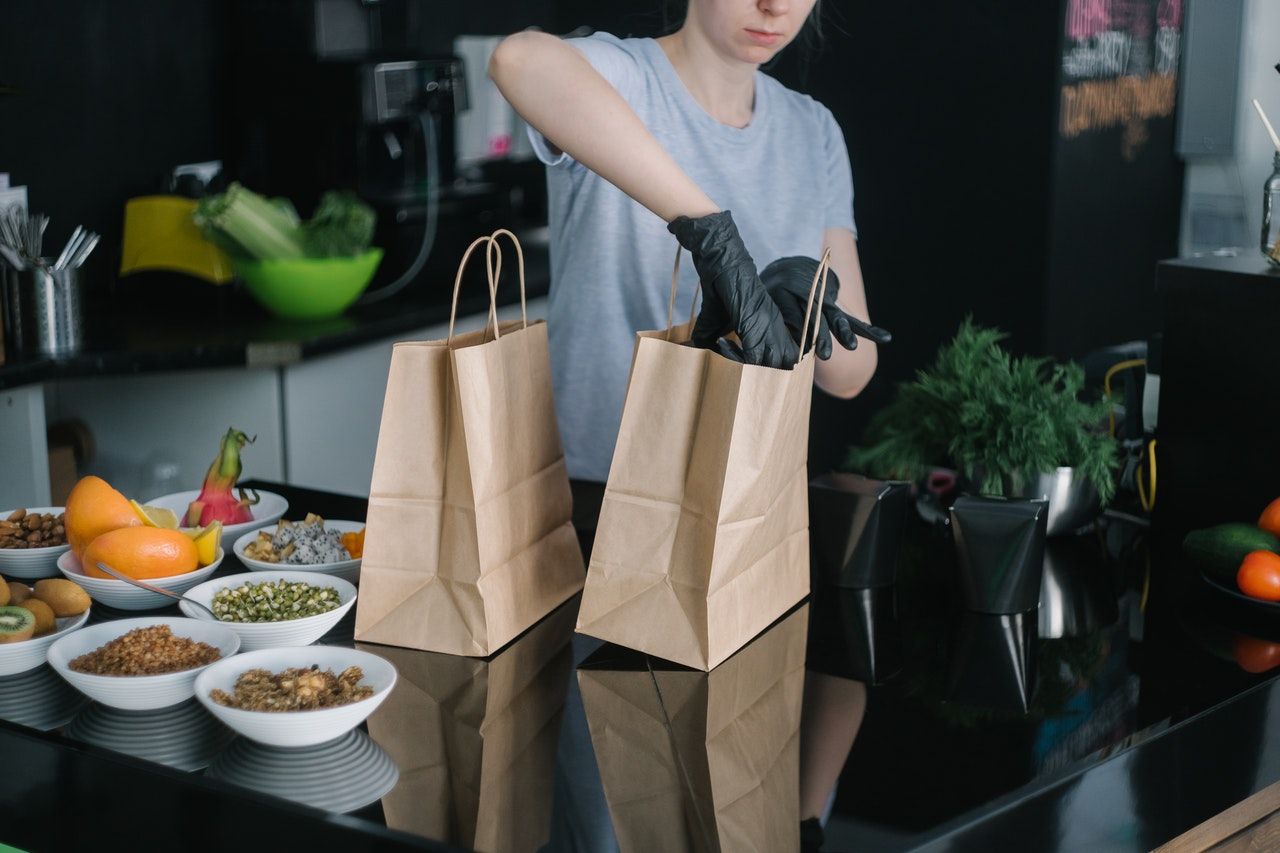 Tips to personalise text messages for your customers and increase repeat sales for your business.
"Hey! We've been missing you for a while. Sending a special gift your way!"
Imagine that smile on your customer's face when they receive a heart-warming message like this from your business. This will not only make them feel special, but also increase your brand visibility and encourage them to return to your outlet sooner.
But, why is personalised communication important?
Personalised messages help customers to better connect with your products/offerings. For example, a personalised message can motivate your customers to experience the delicious food and ambience of your restaurant again, although they weren't planning to do it before. . To put it simply, it's one of the best ways to remind them of your existence, and get them to dine at your restaurant sooner. All this is possible with the best SMS text marketing!
Did you know that 66% of consumers say they would pay more for something if it was supported by a mobile messaging channel?
Whether you are a coffee shop or a lounge bar, sending personalised messages can drive more visits and increase profits for your business. There is a huge opportunity available with effective text message marketing solutions that you cannot afford to miss. You can strengthen brand recall and encourage repeat purchases through personalised communication. It is the perfect medium to strike a two-way conversation.
Let's take a look at all the different text messages for food & beverage promotion ideas. You can send these to your customers to build meaningful relationships and improve repeat sales.
1. Location-driven offers
You can run offers for specific outlets and send messages to your subscribers to let them know about the same. For instance, if you have two outlets in the city, and you are running the offer at only one outlet, then you might want to mention that in your message.
"Listen up Noida people. BOGO on burgers!"
This is just part of a text message. When it is sent to people living in Noida, they will surely visit the outlet to redeem the offer. It will eventually help improve the conversion rate for your business, and add repeat sales.
This is an excellent way of targeting relevant audiences and removing the friction from messaging experiences. The right timing combined with location specific offers can guarantee maximum sales.
2. Send holiday/festive special offers
Festivals and holidays are the best time to send a personalised message with a limited deal to your customers.
''Make your celebrations sweeter with sweets from "insert brand name" this Diwali. Get 20% off!''
It clearly tells your customers that you are offering a discount on sweets. Moreover, this simple message even tells them how they can make their Diwali celebrations better. So, if the customer was looking for sweet/gifting options this Diwali, they found you in their inbox. It means they will come and visit your store now, and buy from you.
Sending the right offers or deals during festive occasions and holidays assure to be the biggest conversion supporter.
Now, here's a surprise for you. You can tempt your customers with effective and personalised communication easily through Reelo. One can choose from thousands of templates, customise the messaging, and send the Email or SMS right away. Say good-bye to tiring efforts from now!
3. Limited-time deals on new launches
You can also launch new products and send customers limited time deals on the launch. It will make them feel special.
Let's say, you launched new chocolates at your store. Now, by sending a message saying ''you are the first to receive the news of this launch'' makes customers feel connected to the brand. By offering a limited time deal, you will surely bring these customers to your store. You should make use of these limited time deals and engage more customers.
A lot of your customers would love to hear about new product launches or new menus that you have created. Send out these messages to improve repeat sales.
4. Engage them with loyalty communication
If you have a loyalty program, then make sure you add your customers to it. It is a good idea to promote your loyalty program to your regulars. It also helps boost repeat sales.
You have received 25 loyalty points on "name the occasion"
By giving these loyalty points, you strengthen your brand's recall value, and help increase the repeat visits for your business. You can also tell customers how they can earn points by visiting you on the weekend and ordering their favourite food at your outlet. Instead of just offering a promotional reward, you can offer loyalty promotion.
This cross-promotion can increase your repeat sales, and add profits to your business.
Moreover, Reelo has made it easy for every retailer. Through this restaurant crm platform, you can design your own loyalty program and turn all your customers into regulars.
5. Different communication for different customers
A message that resonates with a regular customer may not resonate with the one who hasn't visited your restaurant for a pretty long time. Every customer has different needs and priorities. They want brands to take care of their needs and consider them as a part of their big family. Thus, it is important to change the communication based on their consumer journey.
Personalised messages can increase customer retention rate and skyrocket your business.
Summing Up
Text message is a powerful tool that can get you more customers and ensure that every acquisition is converted into a repeat sale. You need to identify your segments, ensure that you personalise the messages for the segment, and send them relevant messages at the right time.
If you want to make this process effortless and accessible, sign up for the free trial of Reelo. Through this restaurant marketing software, you can even make customer engagement management easy. We make sending text messages easy for you. We have pre-built message templates that you can choose from, and send messages on SMS and Emails to your customers in seconds.