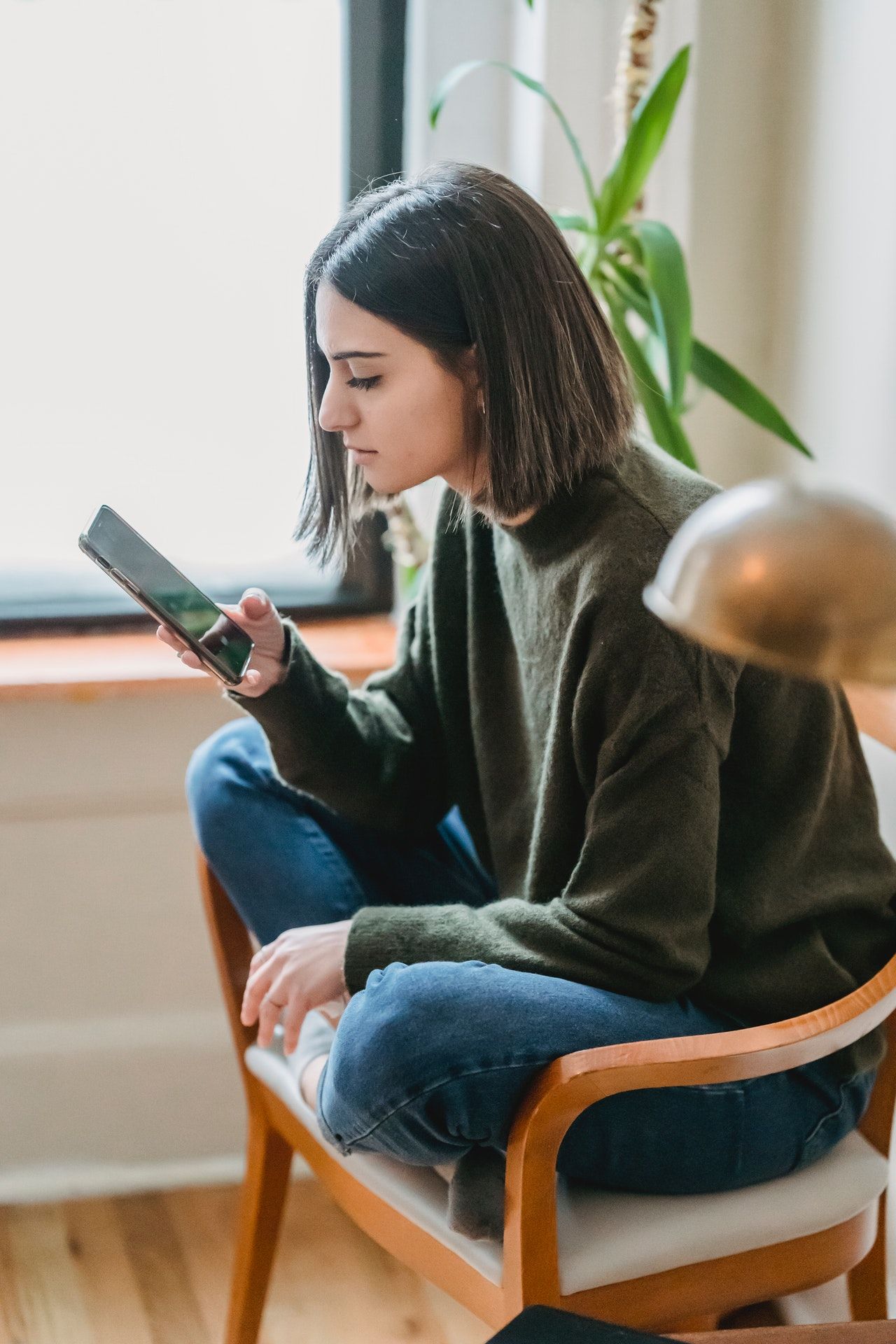 6 best SMS marketing practices that every retailer should follow in 2022
As a business owner, you may believe that SMS marketing is spam. You may think that customers will never look at your SMS or even respond to you. However, that's far from true! In fact, a lot of customers' love receiving personalised text messages from their favourite businesses.
Following this statement up with a statistic, SMS gets a whopping 98% open rate! This doesn't happen with any other medium. In fact, the message gets read within 3 seconds of being received. That's the power of SMS. Well, let's agree to the fact - Customers have their mobile phones with them 24*7. It's a great opportunity to send them the right message at the right time – They no longer have to take extra time to specially visit your store to know about the deals and offers.
However, for any marketing strategy to work for your business, it needs to be done effectively. Because your ultimate goal is to convert with this strategy.
Here are the six best practices that we suggest you should follow when driving more conversions with SMS marketing for retail in 2022.
1. Get Consent
When the customer is checking out of your store, after giving you their mobile number, make sure to tell them they will receive communication from your business. Just because personalised communication can increase customer loyalty, doesn't mean every customer wants to receive messages from different brands. Furthermore, you can even let me know about the kind of communication they will receive from your end.
As a rule, getting consent will help you fare better with your strategies. It will also help build trust in the target audience.
Make sure the customer opts-in for the text messages. If they do, you know they want to receive communication from your business.
2. Simple & Relevant
Every message that you send to your customers should be simple and relevant. Why? Well, it's because every SMS sent by a brand is personalized. Moreover, these messages are directly delivered to your customers. Thus, time and appropriateness of your business communication should be taken care of in advance.
Avoid using too much slang in SMS as people may misinterpret your messaging. Try to keep your communication simple and relevant to the customer.
If it is a new customer, make sure you are targeting them with a campaign that resonates with them. A simple, conversational and relevant message will get a good click rate, which is essential for your business. Easy-to-understand and personalized communication are the best strategies to increase your customer loyalty.
Through Reelo, you can send automated and personalised text messages to your customers, and gain detailed customer insights.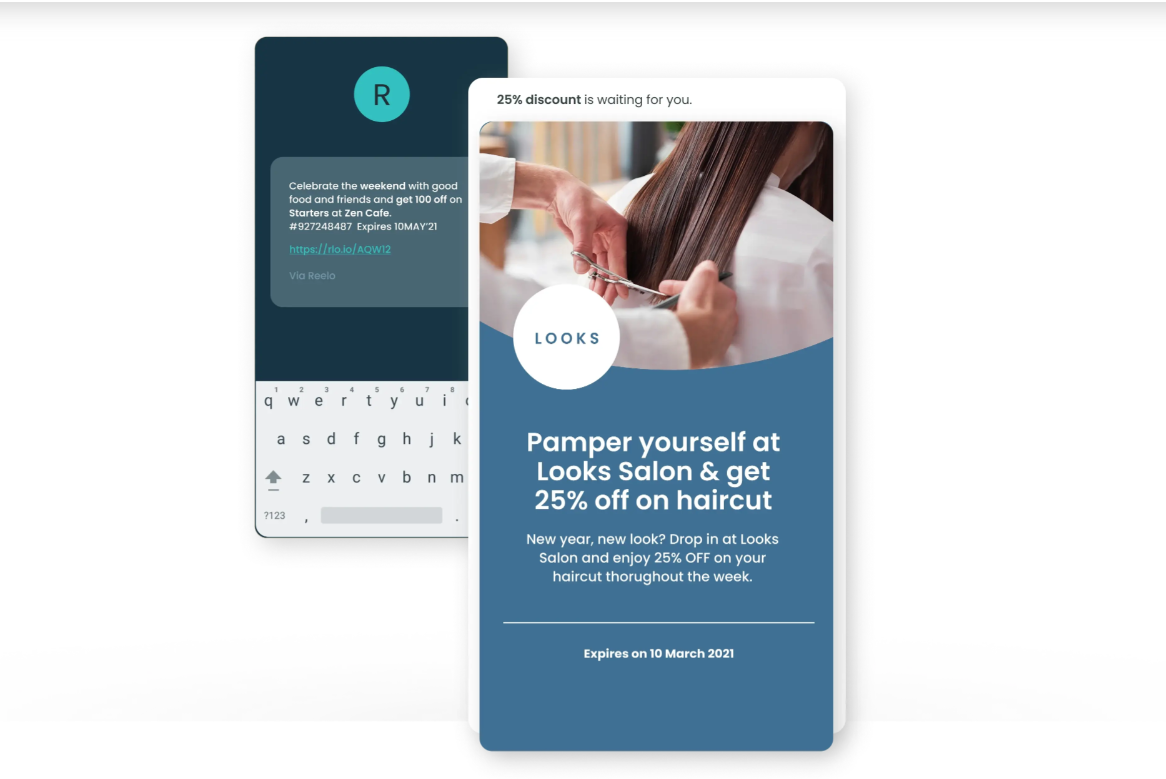 Reelo has made retail text message marketing simpler than before.
3. Add Value
SMS marketing doesn't mean simply sending a message to your customer. Your SMS should contain these three elements — Value-driven, brand relevance, and personalization. Why would they want to click the link if you fail to provide them the real value? Think of someone who would be receiving your message. If it has nothing that attracts them, they will simply click on delete. And that's where you start losing your customers, witnessing a downfall in sales as well. No one surely wants this to happen!
When you add a CTA to your message, make sure it is direct and to-the-point. You want the customer to take the action. So, try and use CTAs that tell them something. A "leave a review" CTA will tell them what needs to be done. "Open this message to see your rewards" clearly tells them what to expect.
By designing your own loyalty program on Reelo, you can get access to thousands of such templates. All you need to do is customize the messaging as per your brand communication.
4. Personalise the Message
Although many brands understand the importance of personalized communication, they still choose to ignore it. With new brands coming in every day, it is important to stay on top of consumers' needs; that's where personalization comes into play. Personalization goes beyond the first name of the customer. It should be targeted towards them.
For instance, if a customer has not been engaging with your brand for a while, you might want to send them a re-engagement SMS. This would help them connect with what you are saying and get them to visit you sooner. It is one of the best text message marketing solutions that you should utilise effectively. Personalization goes a long way and has the potential to build customer loyalty.
5. Set a Frequency
You don't want to communicate too little or too often with your customers. Try to hit the right balance with how many messages are too many messages, and get the right number.
It is a good idea to send the message during business hours. Sending a message at odd hours can hinder the customer's privacy, and they may not like it much. Timing is one of the major factors behind customer retention and engagement.
6. Track Every Message
This is something that you should not avoid. Make sure to track every single text message that goes out of your phone. It is important to know how customers interact with the message, and whether or not they click.
If the message or the strategy doesn't work, you need to change it. Tracking gives you an overall view into how your message should be and what connects best with the audience. Through Reelo, you can track every single message and gain insights, making retail text message marketing seamless for your business.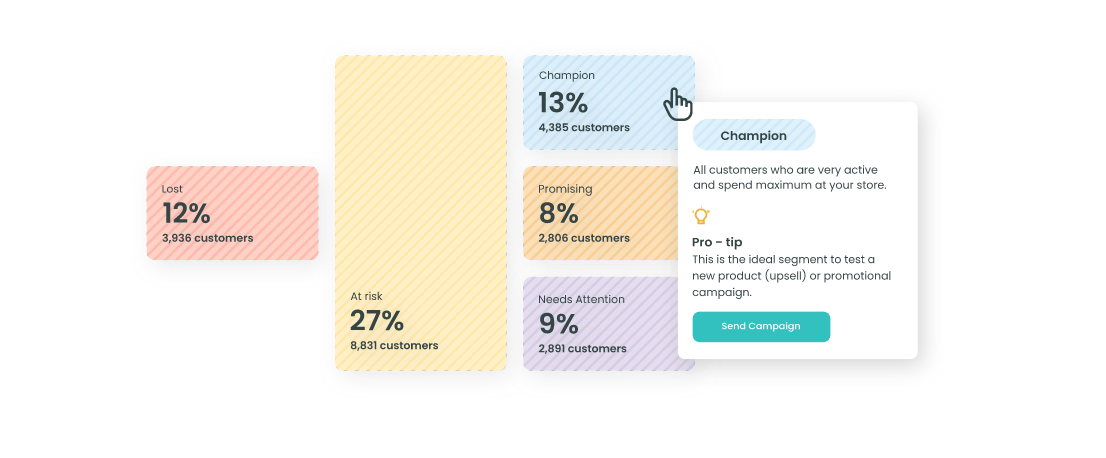 Summing Up
SMS marketing is a great way to boost conversions and converse with your customers. You can increase repeat visits with text messages. However, make sure to tell the customers about opting in for the text messages.
Furthermore, make sure you send personalized and relevant messages to the customer while maintaining a proper frequency. Lastly, offer value to the customers in every message that you send so that they feel connected with your business, and come back to your store sooner. Sign up for Reelo's 14-day free trial now and skyrocket your sales by sending the right message to the right customer at the right time.