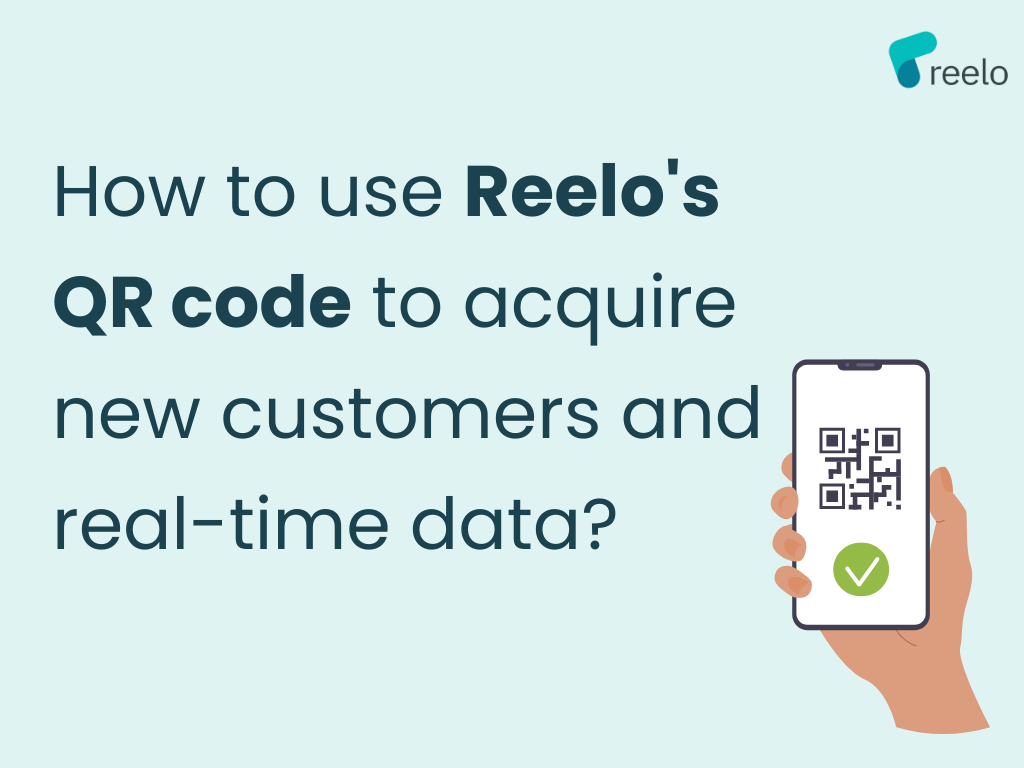 Reelo's smart QR codes help you acquire new customers and gather real-time data. Here's a step by step guide that will help you get started with your first QR code!
Acquiring new customers is as important as engaging existing customers. If you are a restaurant or retail store owner, it is difficult to find the right customer acquisition tools. That's why Reelo's QR code is here to the rescue!
Are you experiencing any of the following issues?
You don't know who is ordering from you through Zomato/Swiggy.
You don't have access to the contact numbers of your online followers.
You find it difficult to reach new customers.
You don't have access to people who visited your website.
And a lot more...
Well, if you are in any of the above categories, then Reelo's QR code feature is for you. Let's see how you can create a QR code it to acquire new customers and get real-time data.
Step-by-Step Understanding of Reelo's QR Code
Let's go over how to make unlimited and customizable QR codes step by step!
Firstly, visit app.reelo.io and log in to your Reelo dashboard. Then, on the left side panel of your dashboard, click on the QR code icon.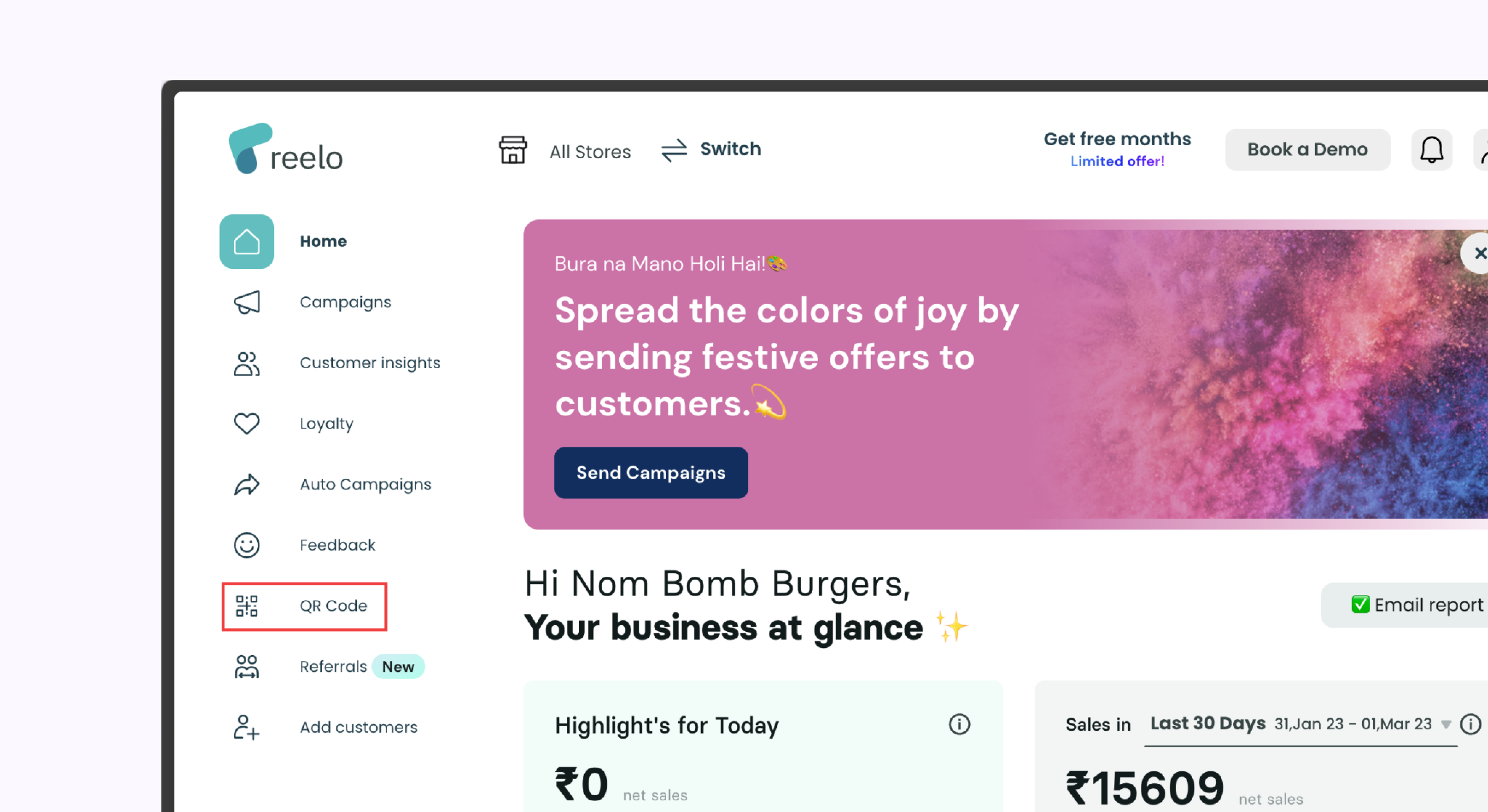 The screen will show you a preview of how the QR code works. Going next, Click on the "start creating" button.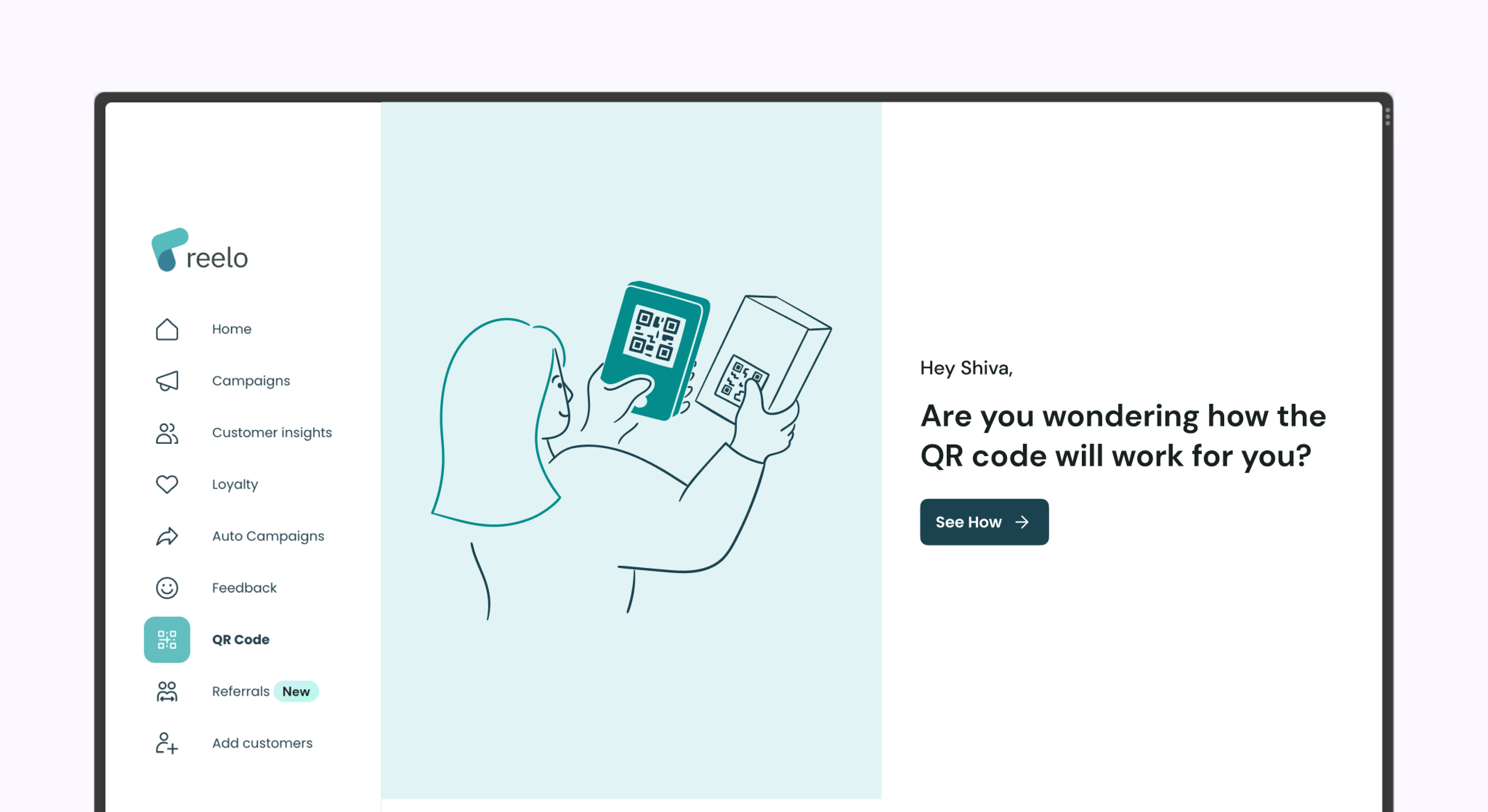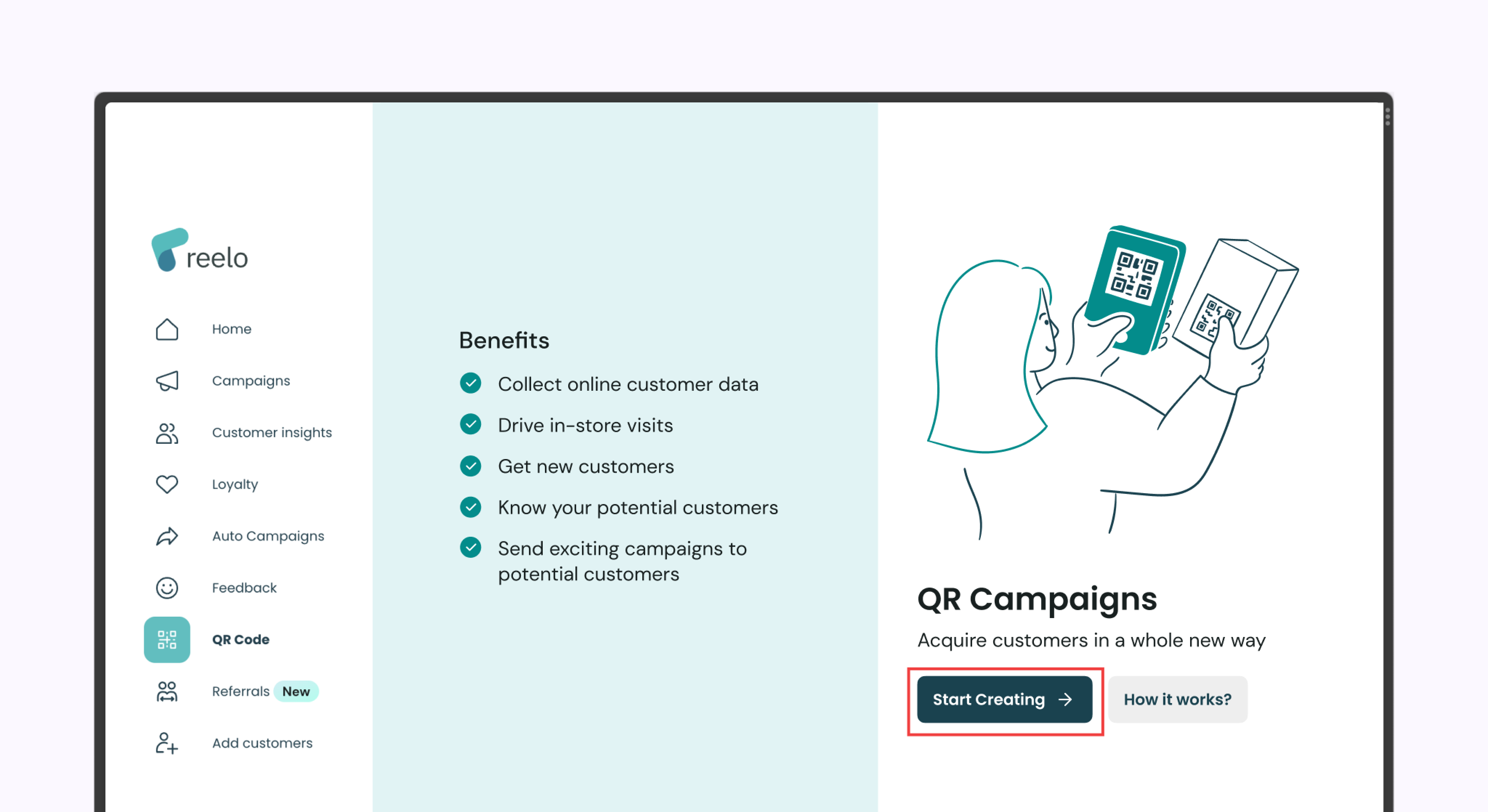 STEP 1: The first step is to give a name to your QR code. This will help you to identify the QR code which will not be visible to any of your customers.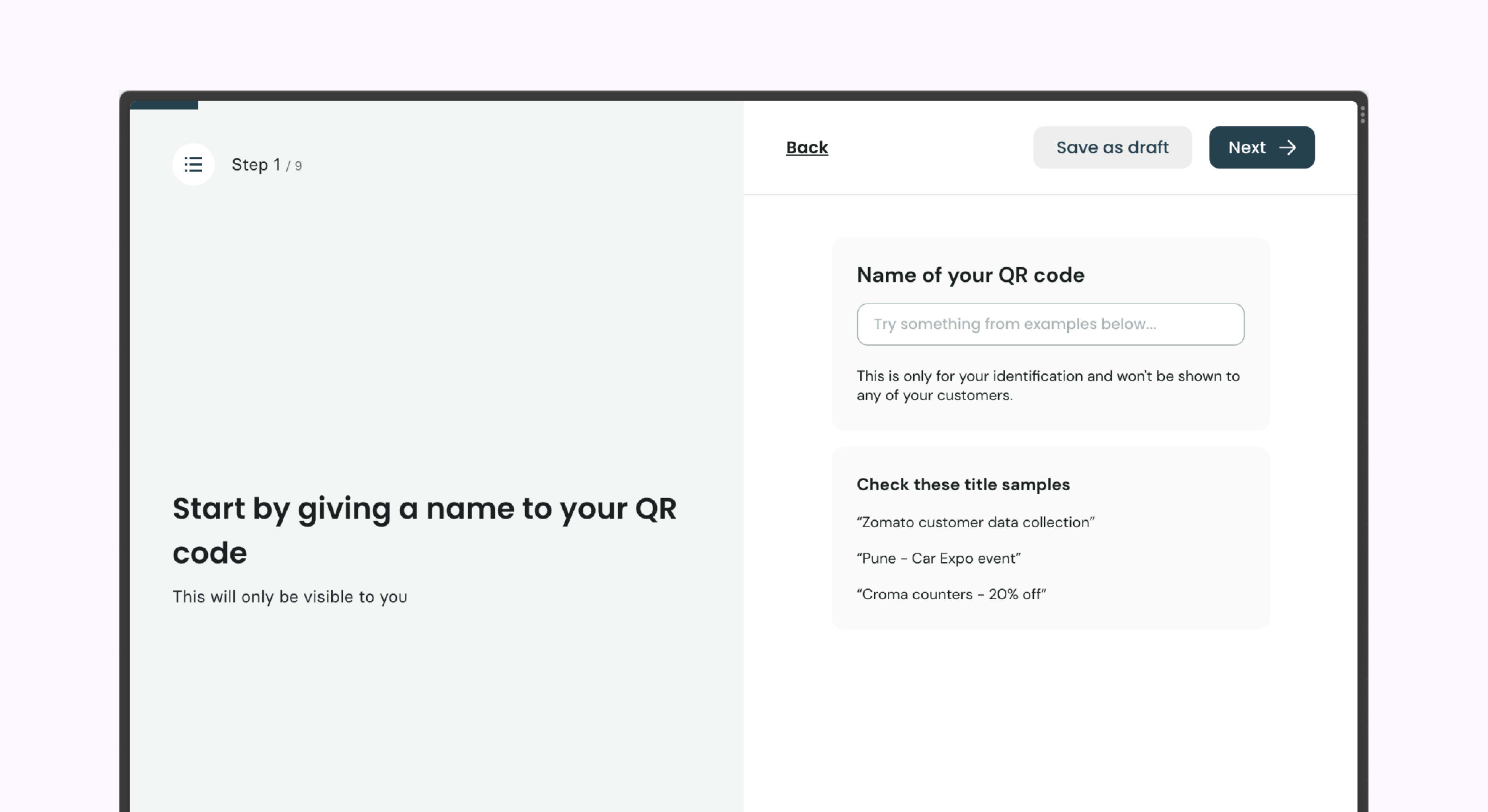 STEP 2: Now, you need to choose the reward type you want to share with people who scan your QR code. Also, choose the segment of customers who can redeem this reward.
If you want to acquire only new customers, then choose the "new customer only" option. But we recommend selecting the option for "new + existing customers." This will ensure all your new and old customers keep visiting you.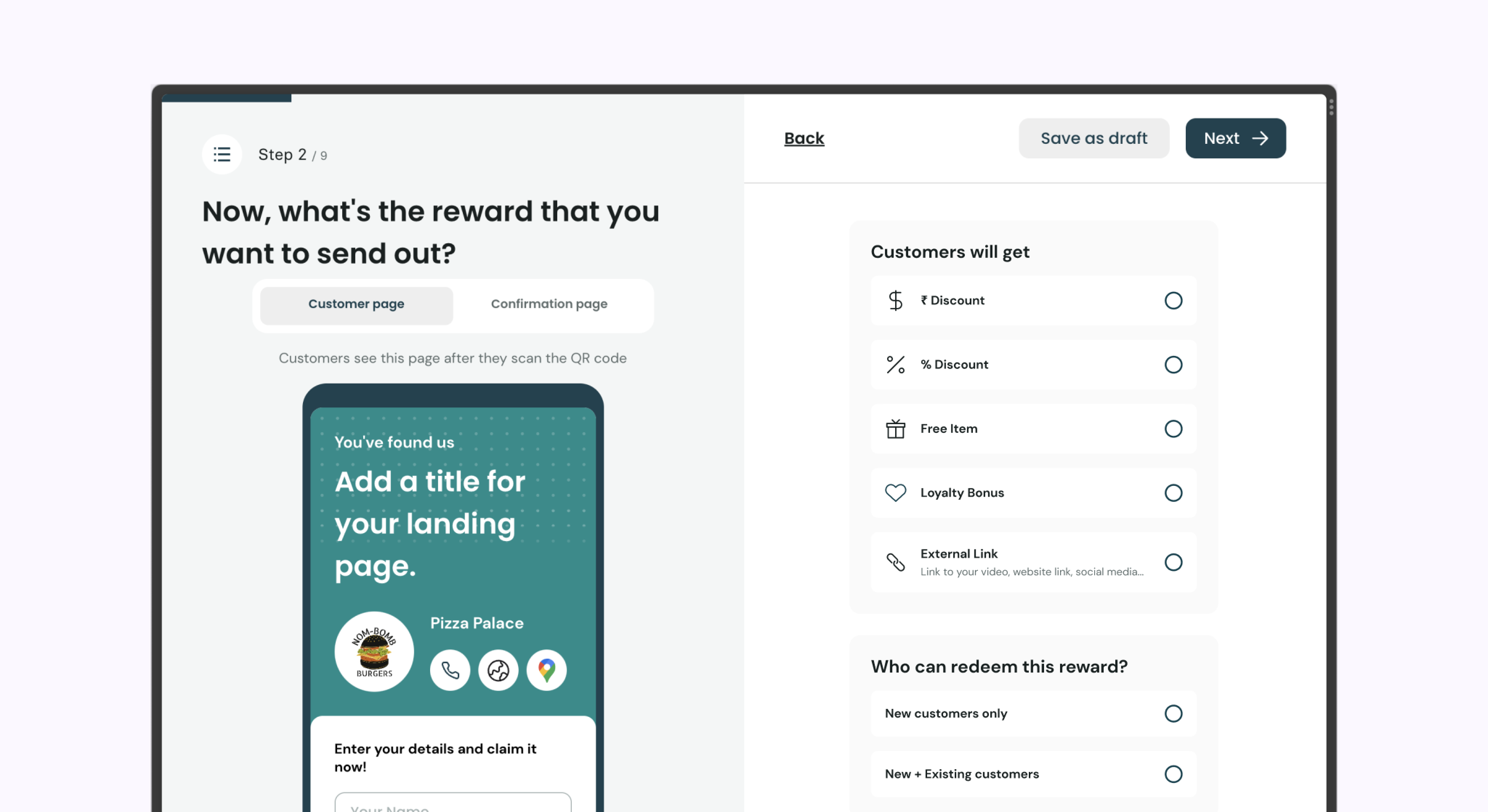 If you have activated a cashback loyalty, then you will not be able to give a rupee discount. However, if you have activated a visit-based or point-based loyalty, then you will get all the reward options as shown in the screen below.
Basically, whatever reward you give, be it loyalty points or any cashback will be added to your current type of loyalty once redeemed by the customers.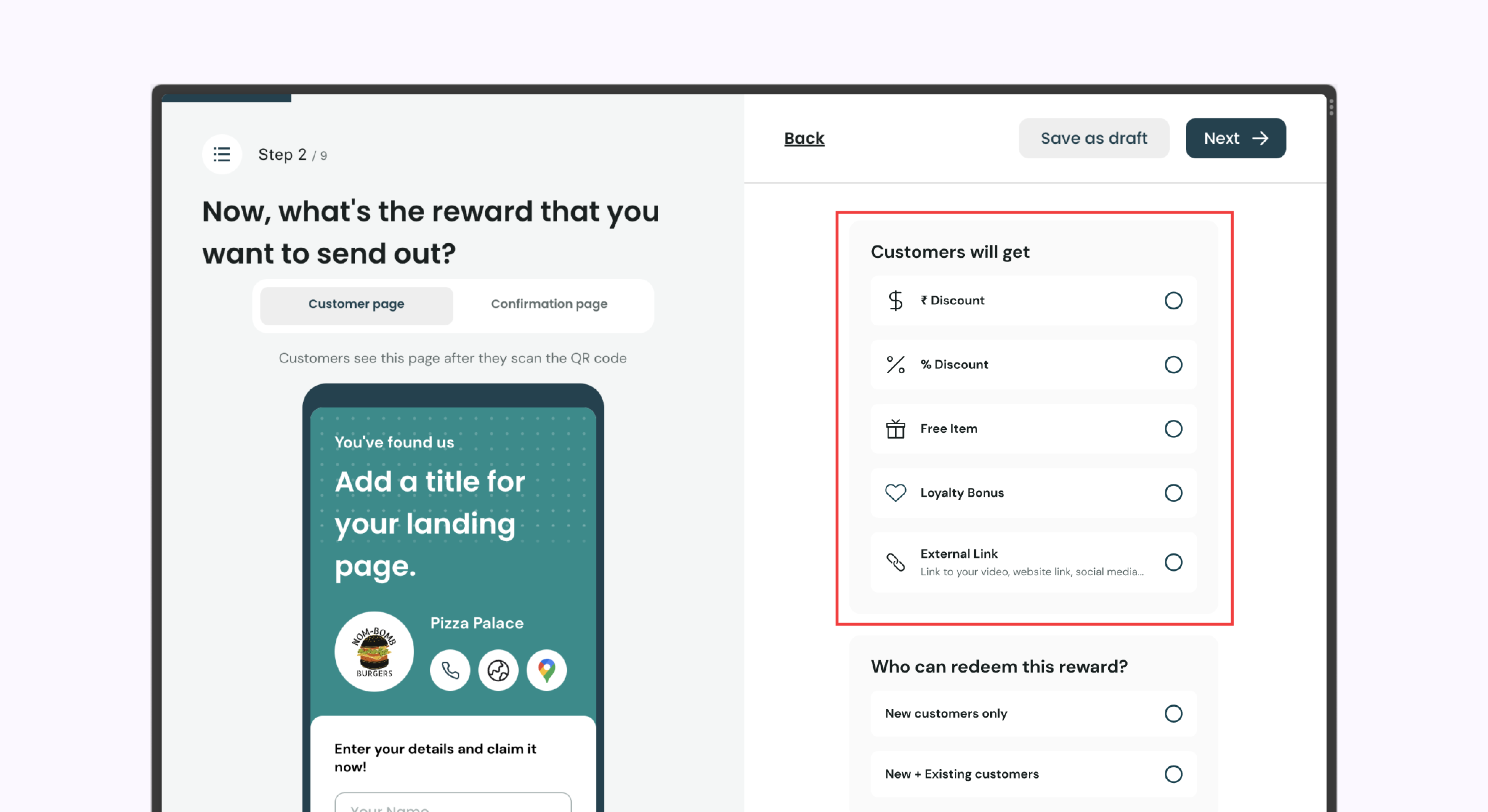 On the same screen, you will see the option for writing a landing page title. This title will be the heading of the page where your customers will land after scanning the QR code.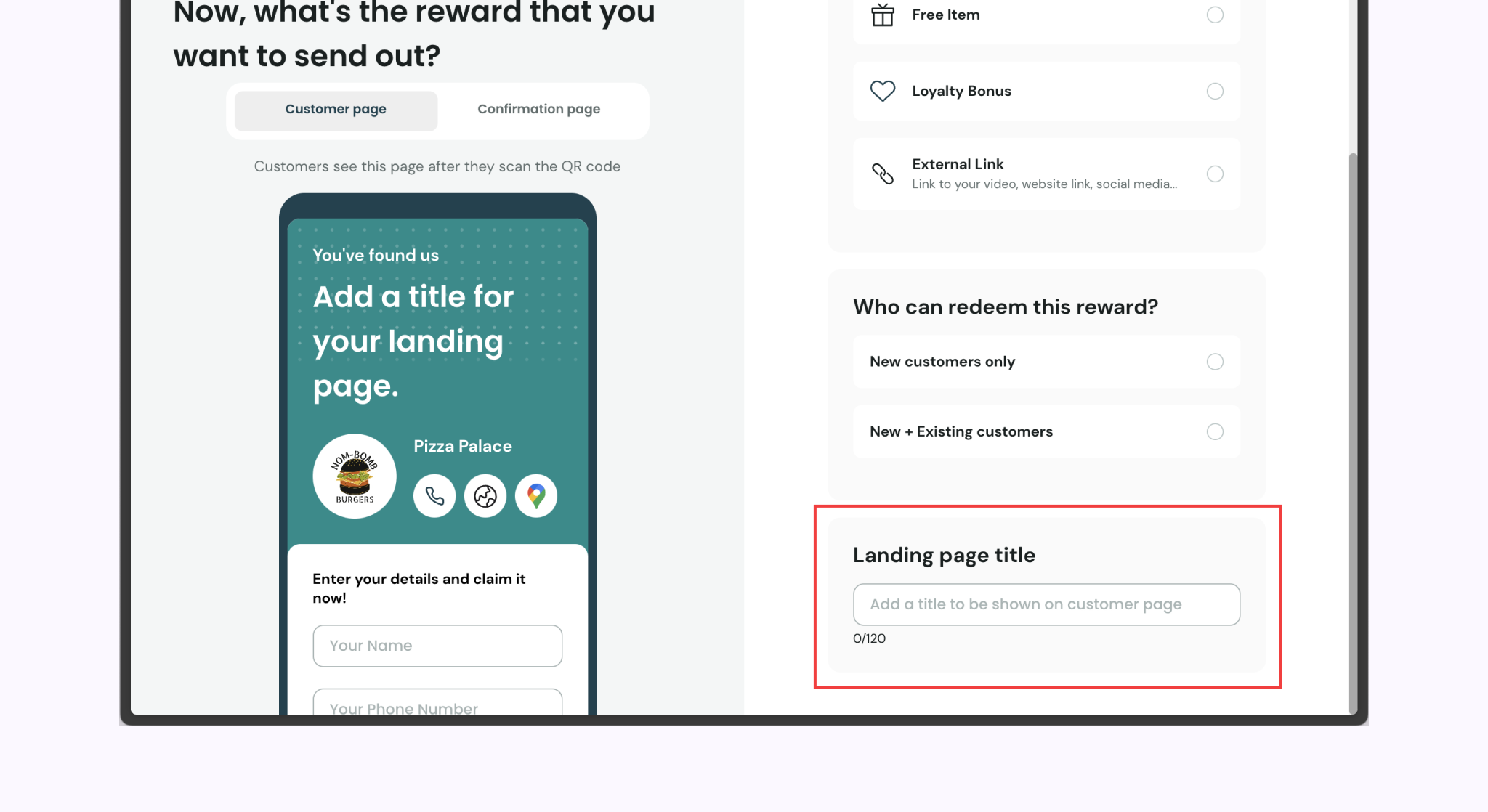 STEP 3: The next step is to establish the terms and conditions, as well as the number of redemptions per customer.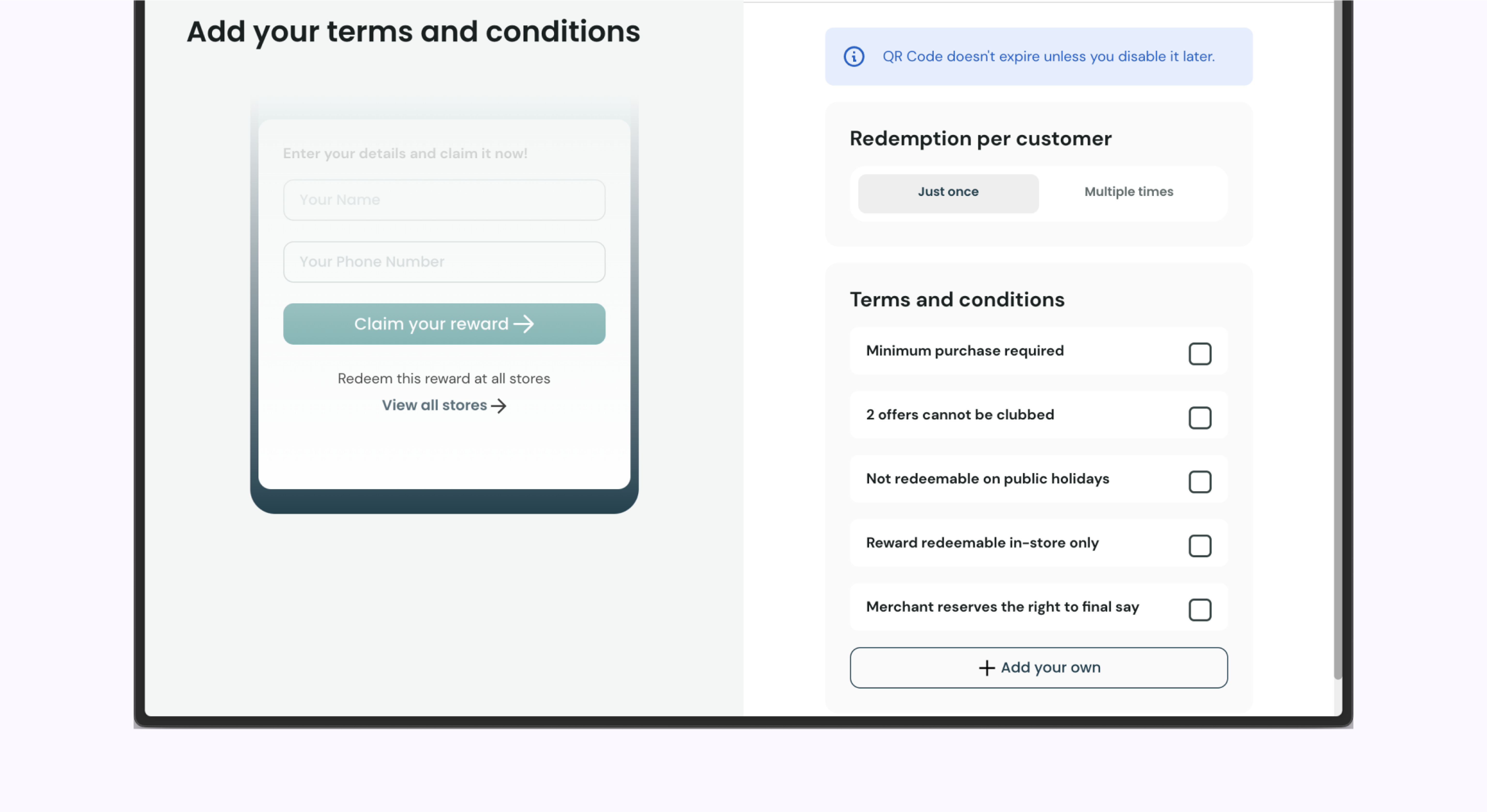 STEP 4:
If you have a Group Account with Reelo
This step will be visible to you only if you have multiple stores and a group account with Reelo. Here, you have to decide the stores where this QR code offer is redeemable. You can either select all stores or anyone.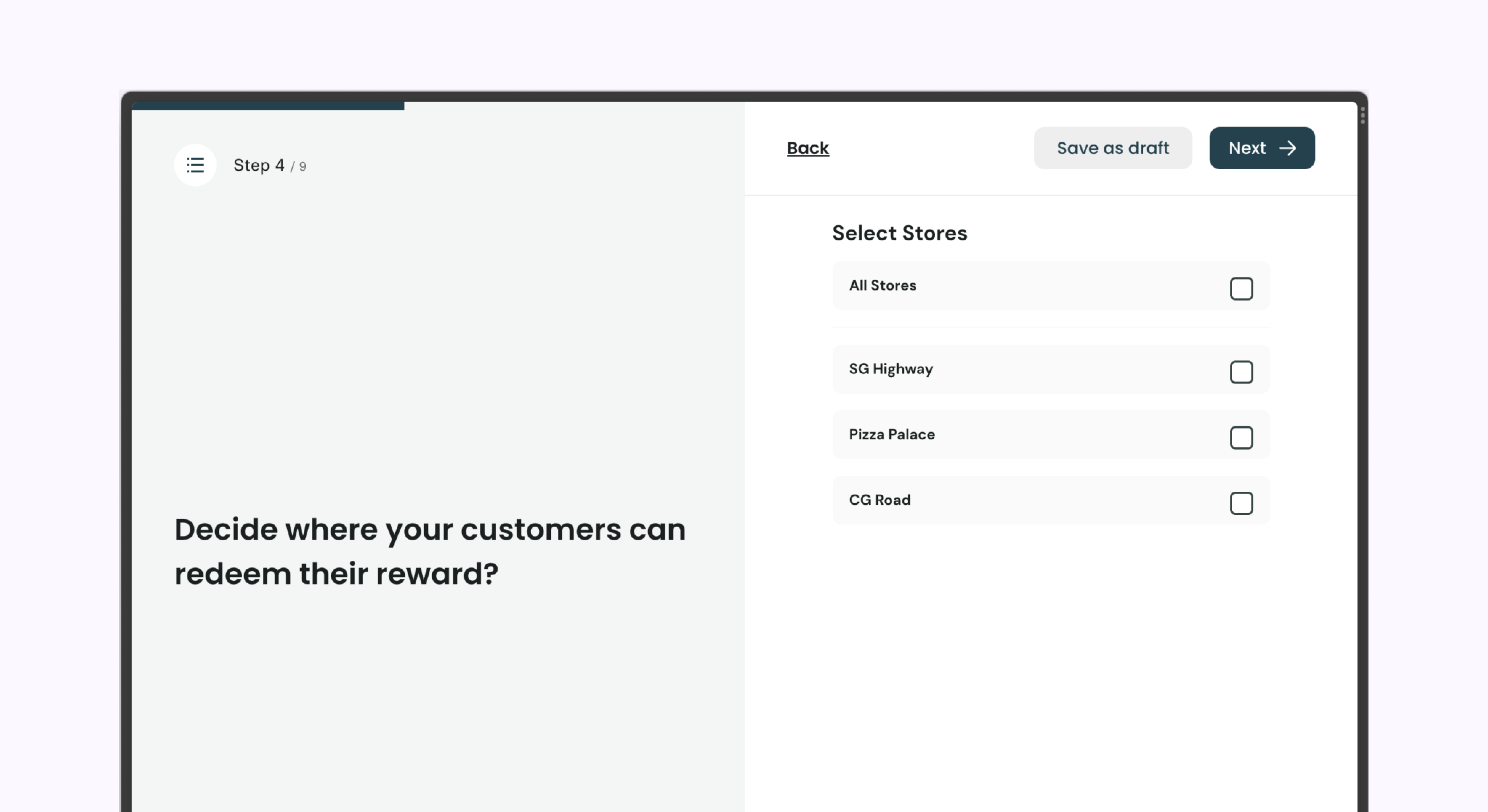 If you don't have a group account with Reelo, then this step won't be visible to you. You will see the next step on your screen.
STEP 5: Moving forward, you now need to set an expiry time for the QR code offer and a similar reminder period for the customers. You will also have the option of choosing the channel of communication. Here, you can select which channel—WhatsApp, email, or SMS—will be used to share the QR code communication with your customers.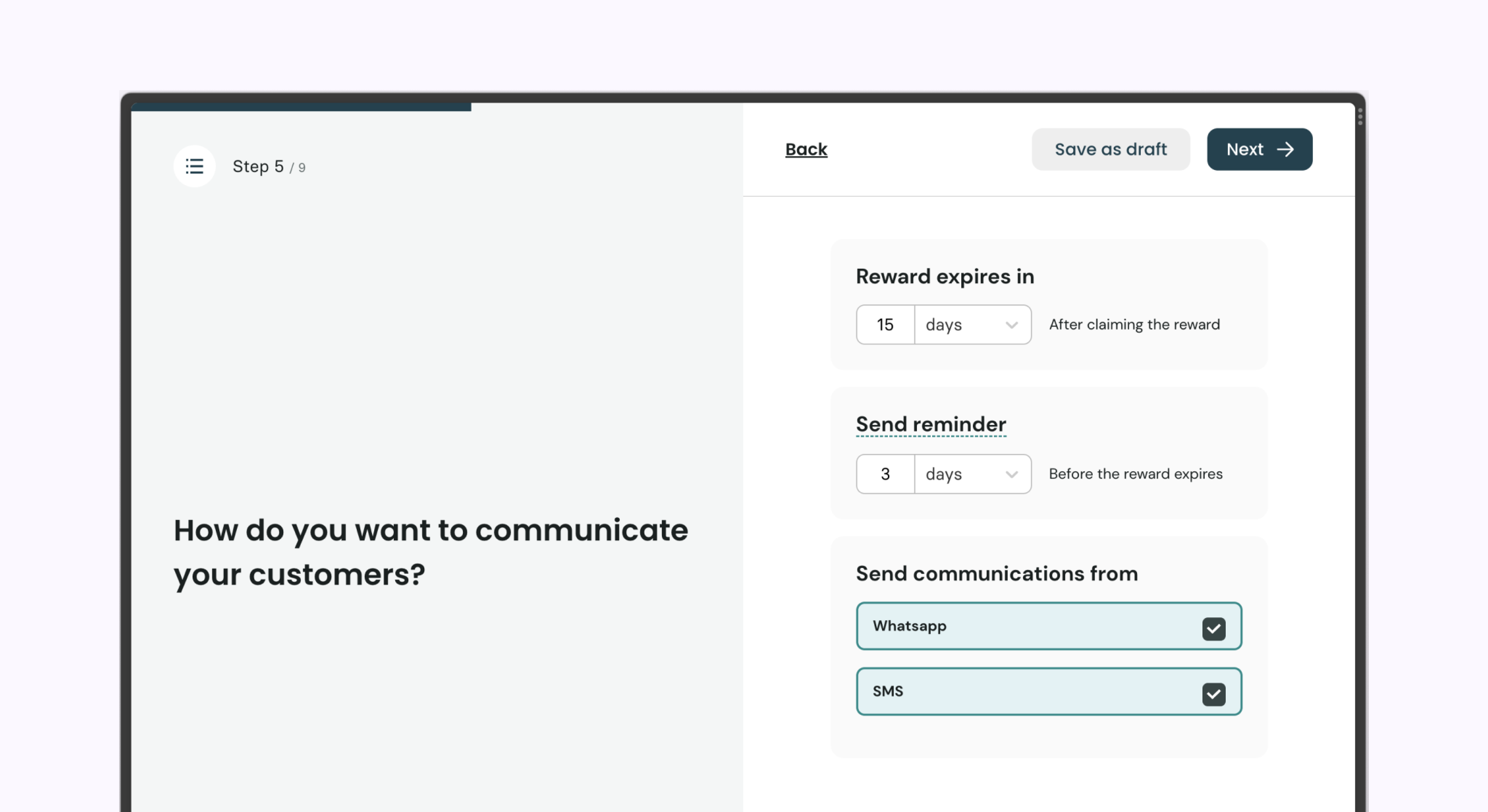 STEP 6: Now it's time to design a QR code landing page for your customers. Add details like theme colour, logo, and text colour for the personalised landing page. Also, choose a channel that will let customers know more about you after they scan the QR code.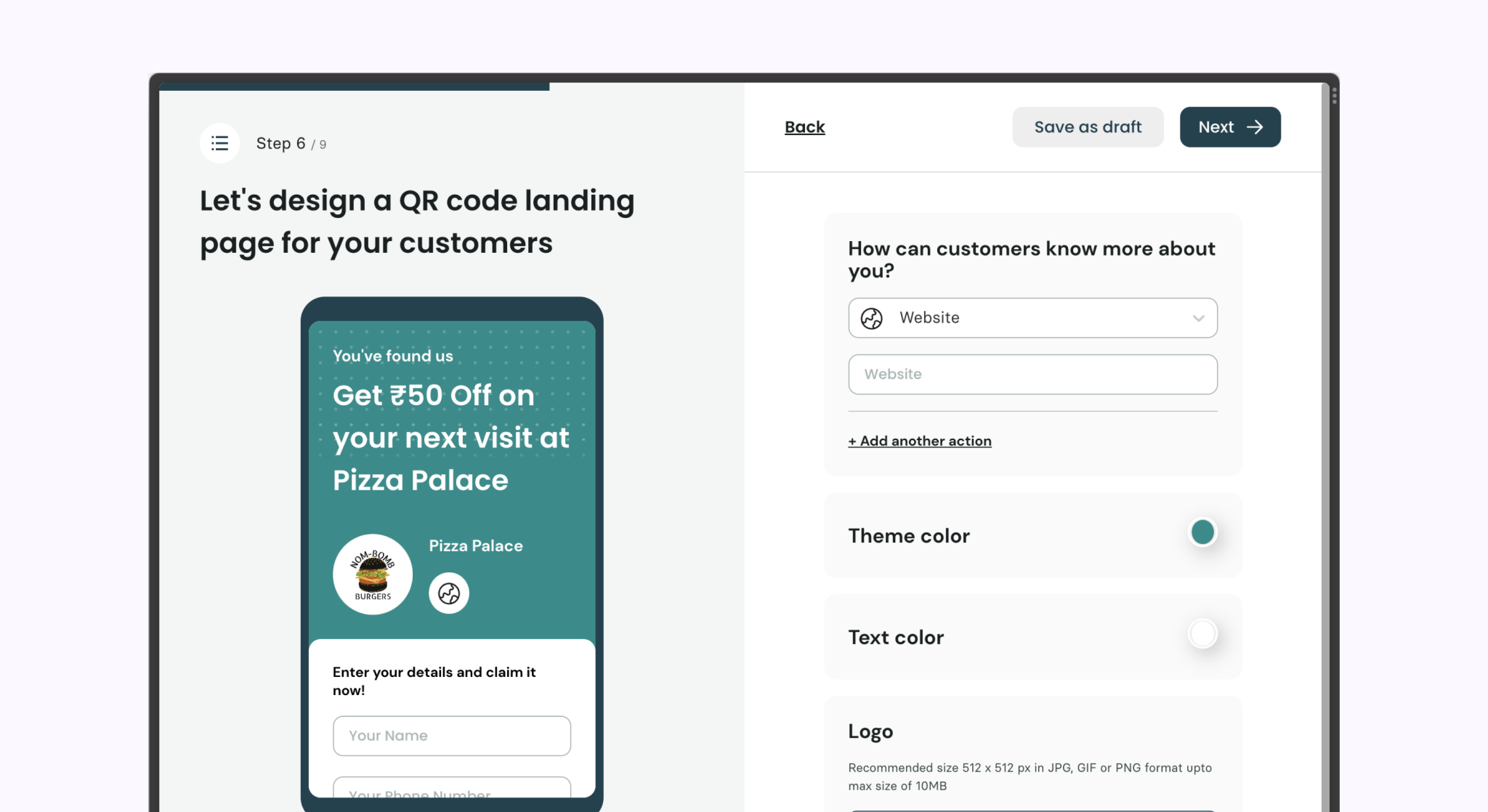 STEP 7: Here, review your QR code design to see if it looks similar to what you want. You can edit any details at this step. Reelo gives you the option to use the QR code in different forms for different platforms. Be it a poster, sticker, or social post, you can review your QR code design in all formats: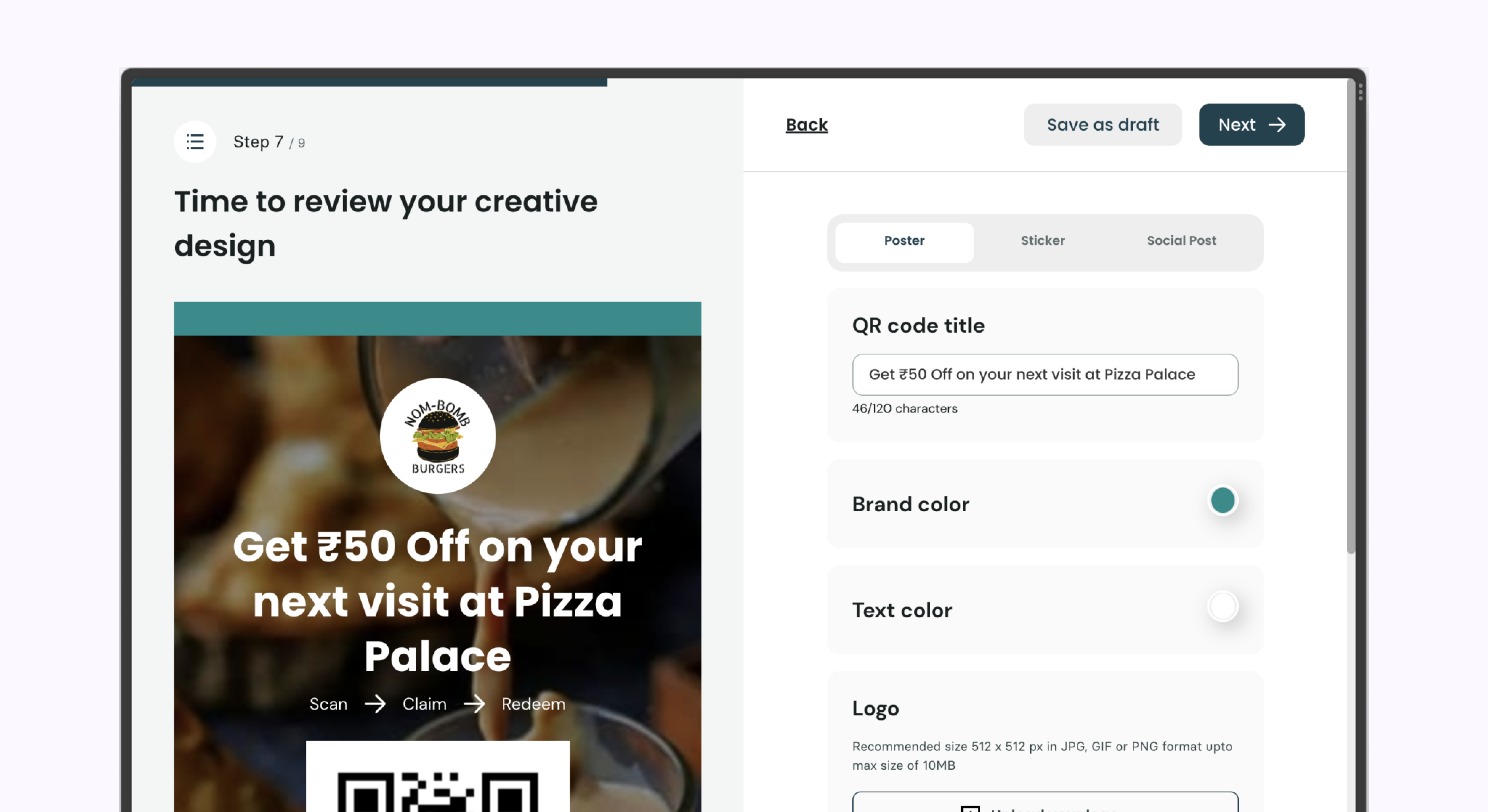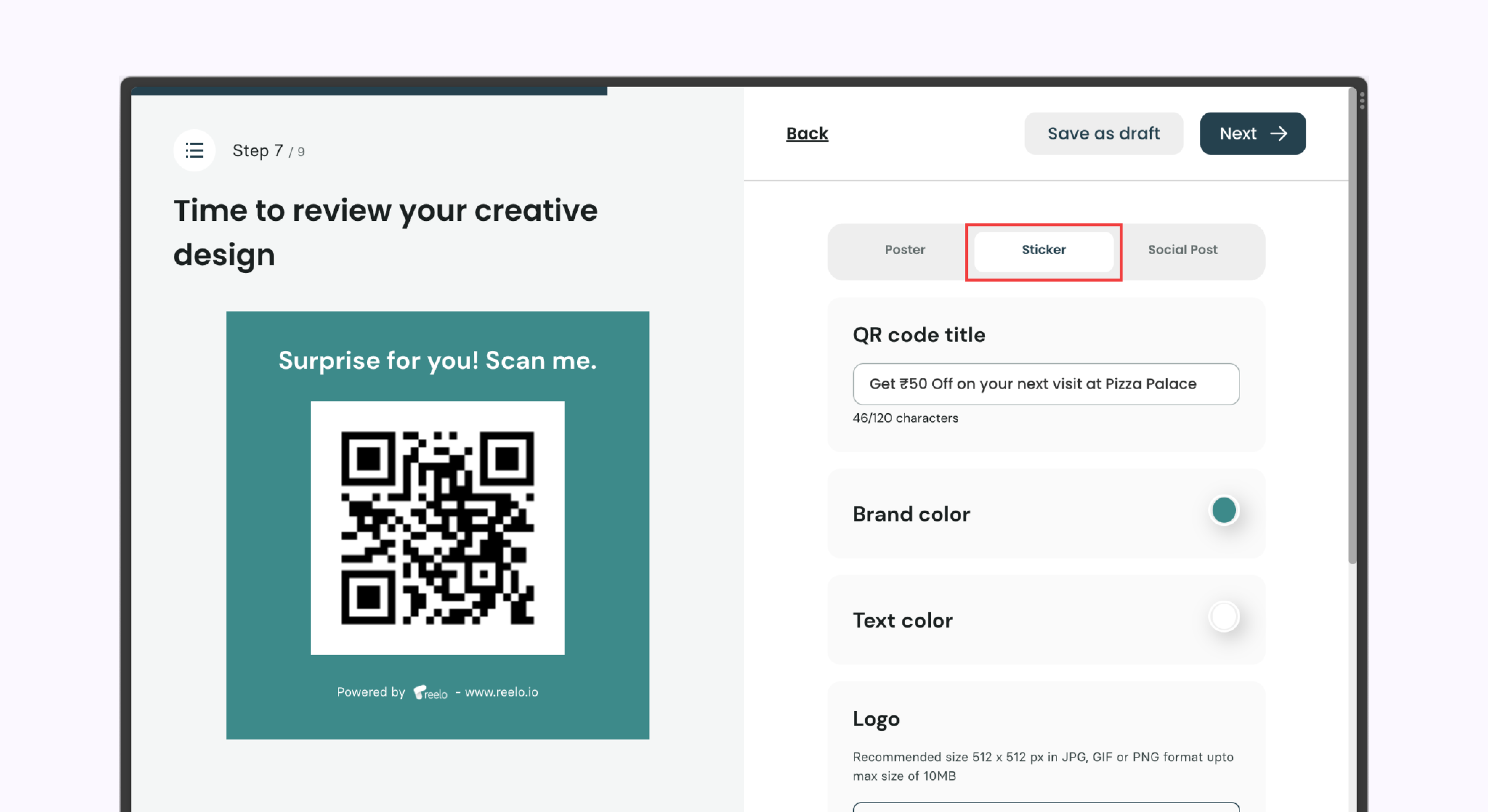 STEP 8: And you are done creating your QR code! Now is the time to test it. You can scan the code from your phone to check if it's working or not.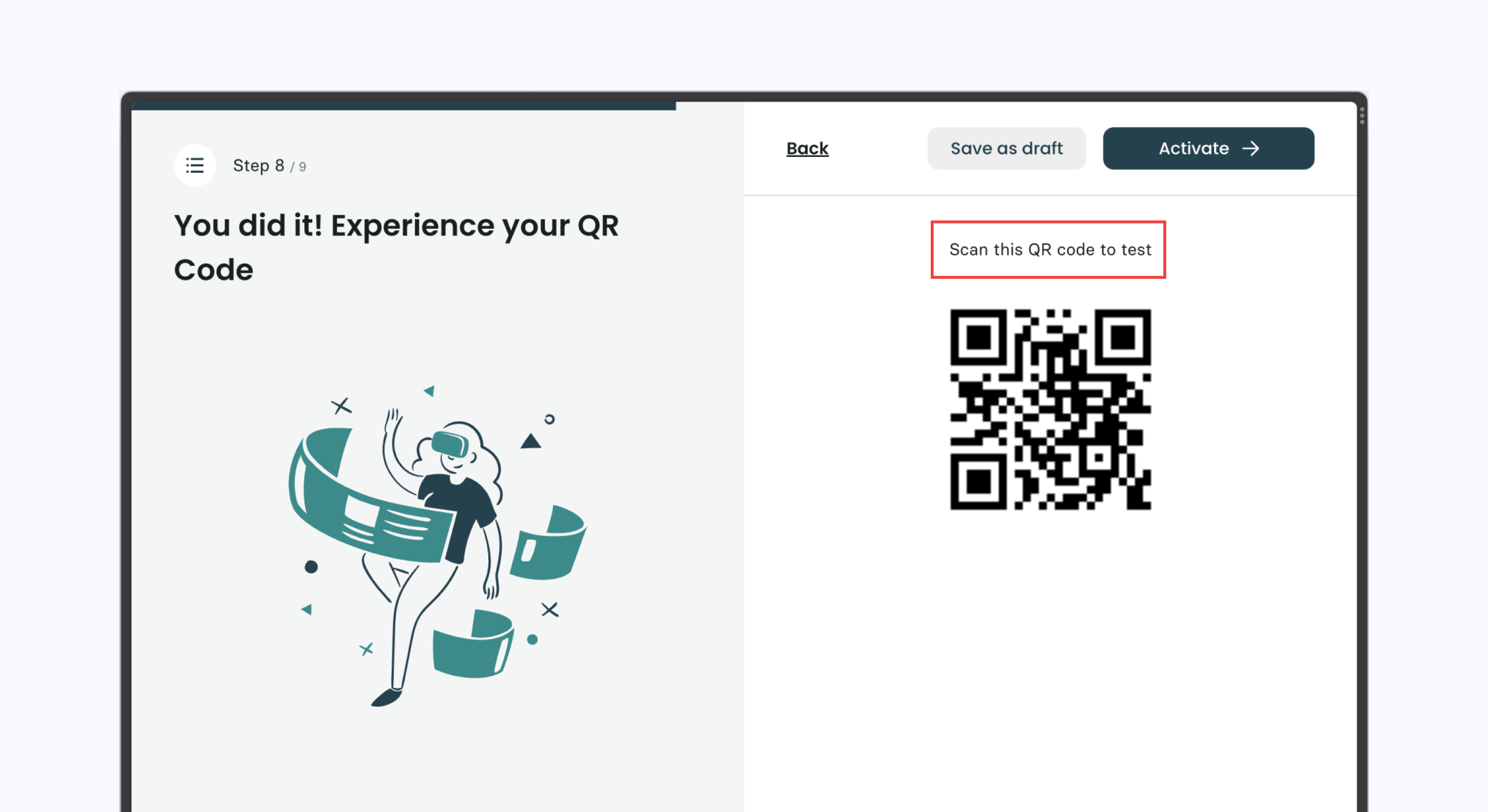 If you don't want to activate the QR code immediately, you can click on the "save as draft" button and your QR code will be saved as a draft. You can activate this draft later.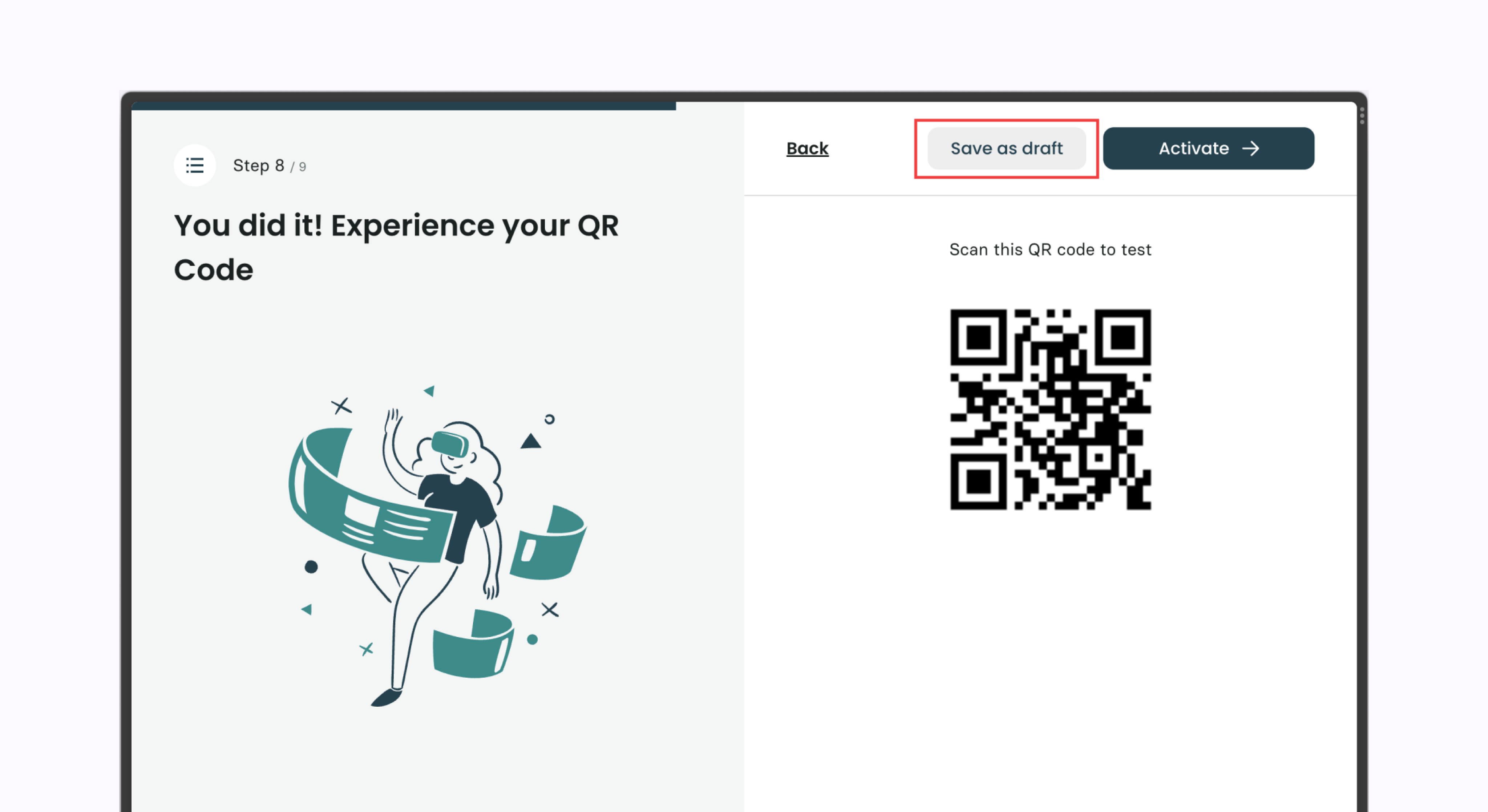 STEP 9: If you want to activate your QR code immediately and click on the "Activate" button and your QR code is activated! You can now download the creative as a poster, sticker, social post, or simply the QR only. You just have to click on the "download" button and it will be done.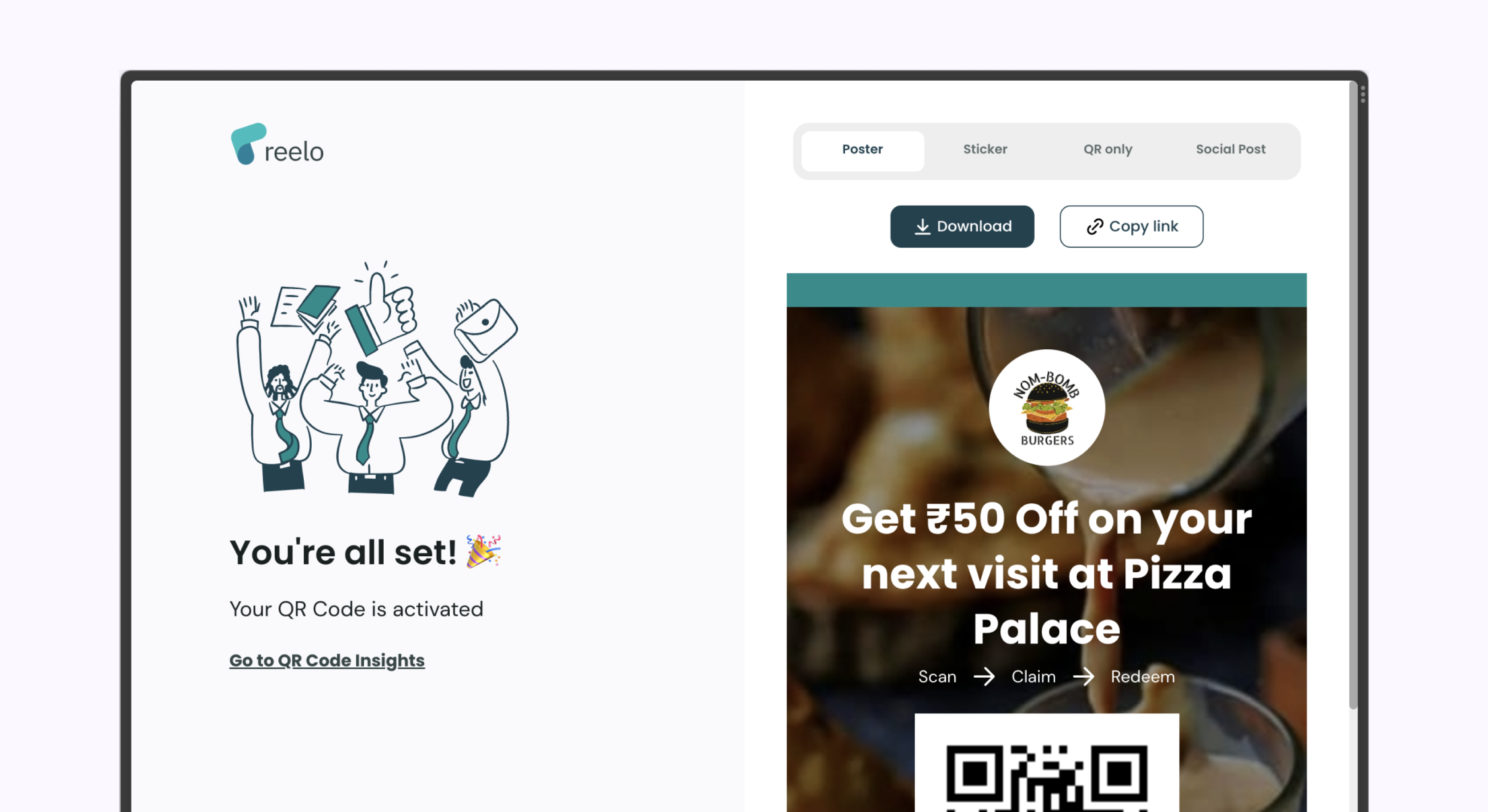 2 Steps more and a QR code will help you do better Marketing
QR code scanning helps you engage existing customers and get new customers. If these new customers are your first-time buyers, then you can engage them by sending targeted campaigns. Now, how to know who are these customers?

All those people who have never purchased from you but are coming first-time to your business after scanning these QR codes are termed "potential customers". You can check your customer insights to see your potential customers and bring them back through engaging campaigns.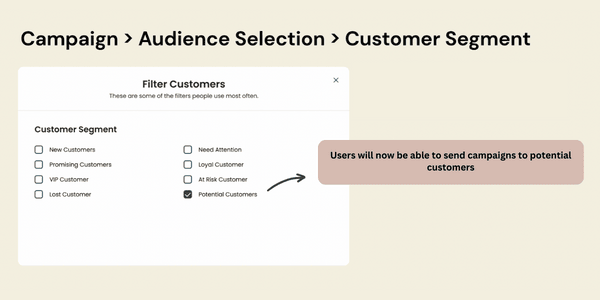 Reelo offers you QR code analytics to measure and track the performance of your QR codes. You can see metrics like total customers captured, total visits, approx revenue, and visit rate. This will help you know if your customers are engaging with the QR codes or not!

Some Use-cases of Reelo's QR code to help you!
You have seen normally seen QR codes being used for showing menus and making payments. But Reelo helps you use it for multiple purposes. Here's how you can use our QR code: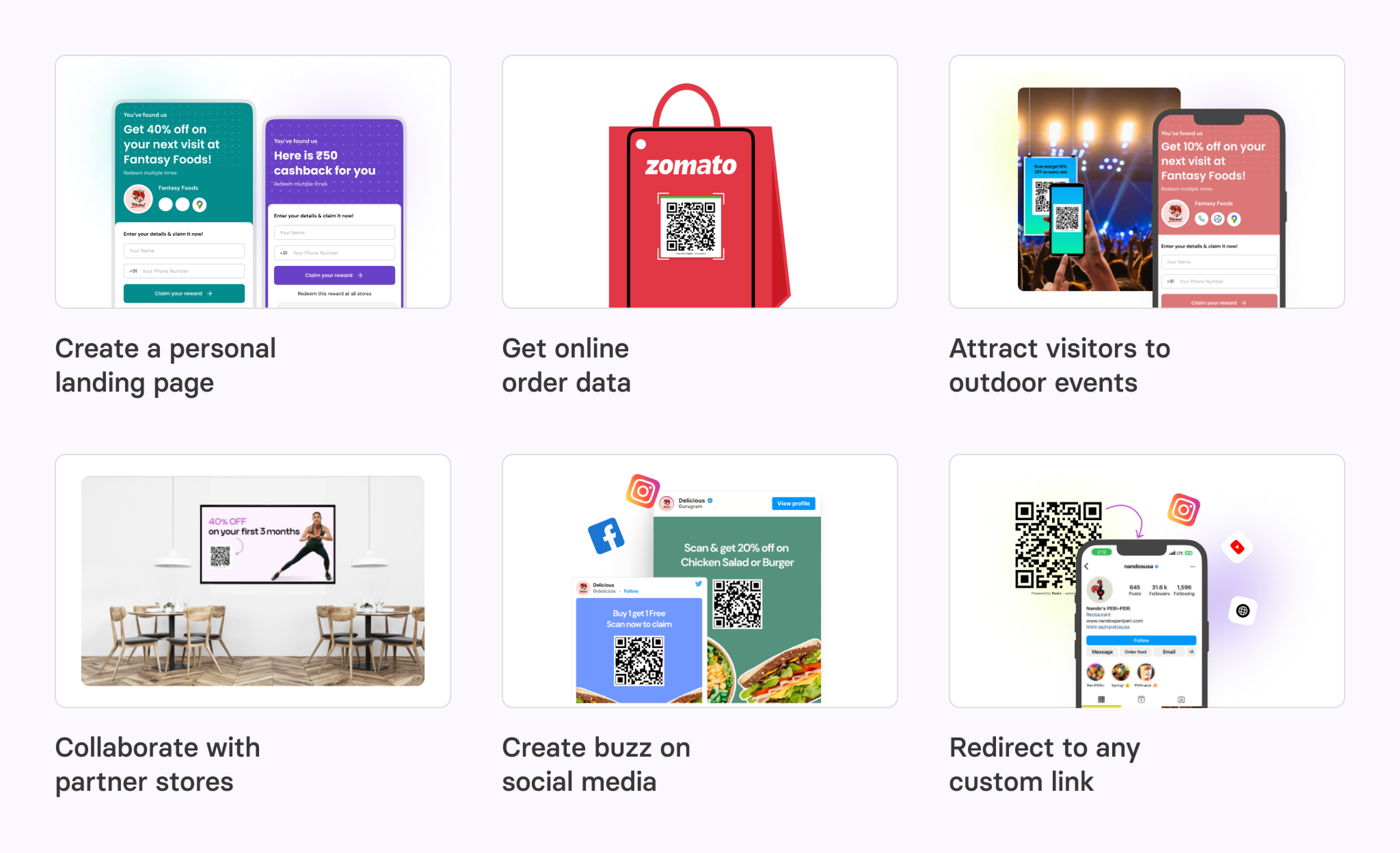 Create a personal landing page: You can market your brand by creating a personalised landing page. Your customers can the QR code and land on this page. Further, you can promote your offers on the page and collect visitors' details to engage with them later.

Get online order data: A lot of business owners face the problem of not getting their customer's information from Zomato/Swiggy orders. Now, you can use QR code stickers in your online orders and can get customer data from people scanning it.

Attract visitors to outdoor events: Any business can reach mass visitors in outdoor events by pasting QR code offers on banners, posters or standees.

Collaborate with partner stores: You can also place your QR code posters around non-competitive stores, and customers will scan them to receive rewards, share their data, and come into the store to collect them.

Create buzz on social media: Reelo's QR code can also be used to convert your social media followers into customers by promoting offers via posts and influencers.

Redirect to any custom link: This QR code feature will help you add custom links to let your customers land on your website, menu, store location, social media page, or any other web page.
We hope this was helpful.
So, don't wait and start using Reelo's QR code to reach new customers every day!
Click on thislink and get started now!