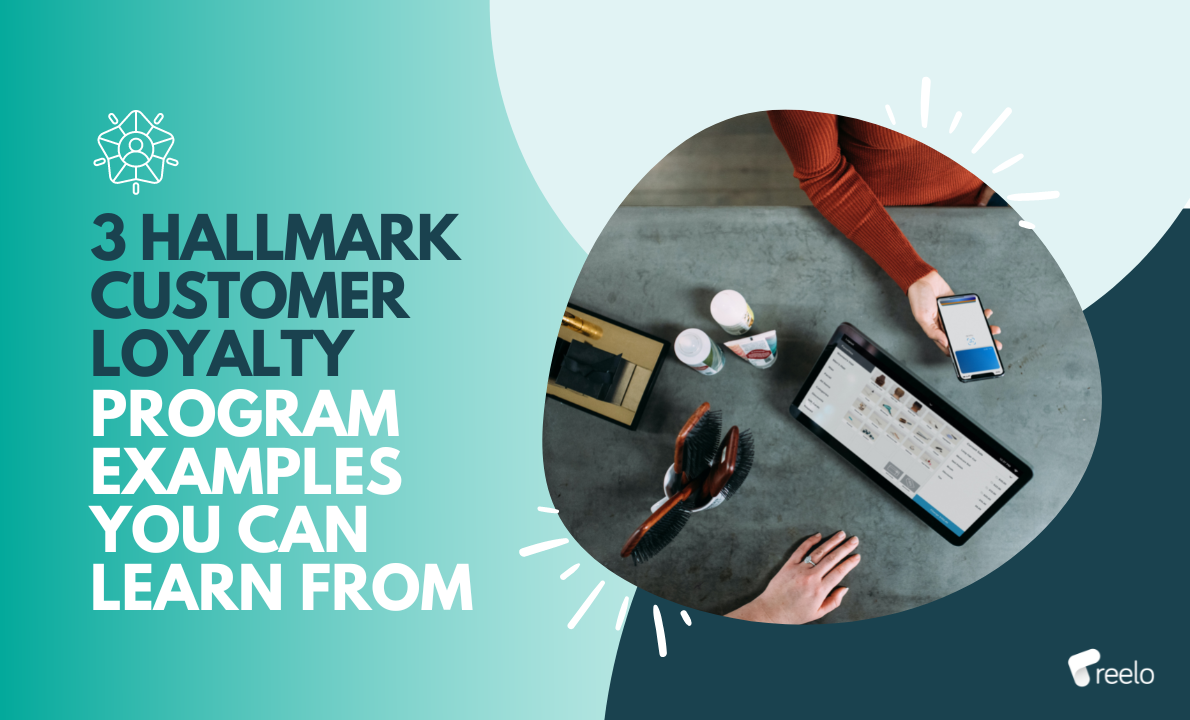 Here are some of the best loyalty program examples that can motivate you to design your own rewards program.
Customer loyalty programs are everywhere. From big giants to small players in the industry, everyone is leveraging loyalty programs.
Reason - They are one of the best marketing strategies to retain existing customers and drive increased sales; however, the main reason to design these programs is to improve customer loyalty and build a long-term relationship with them.
We all know that even small & mid-sized businesses like you need loyalty to stay ahead in the game. Exciting rewards and discounts make customers happy and encourage them to repeatedly purchase from your store. Marketing strategies without customer loyalty programs are plain and dull. They won't survive for a longer time.
Still don't believe us? Here are some of the well-designed Loyalty Program examples by big brands for customers that you can learn from.
3 Loyalty Program Examples That You Need to Know in 2023
1. Zomato Gold
Everyone of you who is a fan of food delivery brands may know how Zomato has turned the table in their favour with their remarkable loyalty program by launching "Zomato Gold".
Back in the year 2018, they initiated "Zomato Gold '' exclusively for their loyal customers. By registering for Zomato Gold, customers were (and are) allowed to get a free drink or a food item at the cost of one.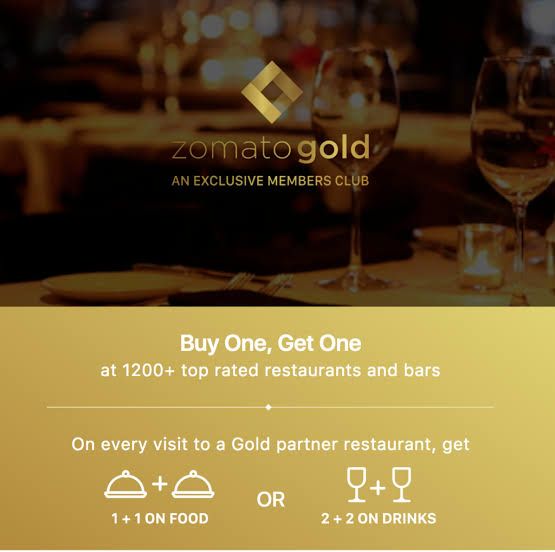 In 2019, studies concluded that almost 6,450 restaurants were signed up on Zomato Gold and the number only went up. Seeing a positive response, they opened their loyalty program for online ordering as well.
That's not it. Reports on business standard even say that restaurants which signed up for Zomato Gold saw an increase in the frequency of dining i.e., 2.8 times to 3.3 times a month. The reason is simple - customers love free meals and exclusive benefits.
2. Starbucks
One coffee brand that is loved by the majority of the countries is Starbucks. From teenagers to working professionals, you can spot everyone in their outlets or atleast sipping their coffee on the way.
It's obvious that their customers love them because of the quality they offer. But that's not the only reason.
Starbucks' loyalty program is one of the major reasons why they have such a massive following. They have understood customers' needs and preferences in detail and have made the program easy-to-use.
To be a part of their program, customers can either register on their website or do it on their mobile app. Members can earn various rewards like free refills, birthday treats, and much more.
For every dollar spent, customers earn 2 stars. As the stars increase, they get eligible for the registered rewards. Starbucks also introduced levels in its loyalty program. Once you pass through each level, you get exclusive rewards or benefits.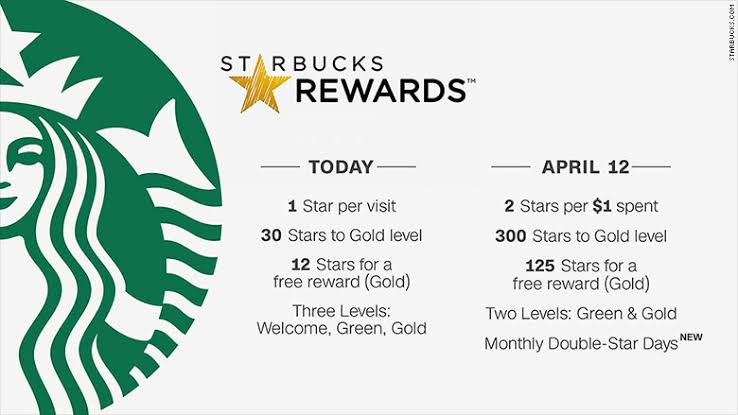 As more demand started arising for American coffee, it even saw an increase in member registrations, as per livemint. Members doubled from 2,50,000 in 2017 to 5,00,000 in 2019.
3. TOMS
When we speak of loyalty programs, one thing that strikes most of us is exciting rewards or offers.
However, TOMS did it differently and made a difference globally. They do not give any monetary incentives to their customers. Instead, they tapped into bringing social change.
For example, one product bought from a consumer will lead to one shoe donation by TOMS.
By taking a different approach, they have not only made a positive impact on their customers but even improved their overall reputation. TOMS's loyalty program strategy clearly says that not everything needs to have monetary incentives.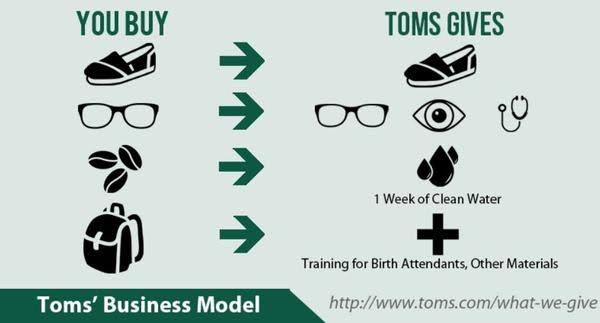 Sometimes, non-monetary incentives do more than good!
Why is There a Need for a Rewards Program?
1. Increase in word-of-mouth
An effective loyalty program is personalized, relevant, and easy-to-use. If your program tick marks all the criteria, then you are already a step ahead in winning your customers.
Loyalty programs lead to customer satisfaction; a satisfied customer is more likely to recommend your products or services to their friends and family. Do you know why? It's because they believe in your brand and want others to have a wholesome experience with your business as well.
2. Improves brand reputation
The end goal of every business is to earn profits and improve its overall brand reputation. If not, then how will your brand survive?
Creating customized rewards programs for your customers can be a highlight of your overall marketing efforts. You can turn all your regulars into loyal customers by offering them relevant rewards through your loyalty program.
Incentivizing their purchases will always make them excited to shop from your store and increase customer engagement. When you meet the specific needs of your customers, they start placing their trust in you, enhancing your brand reputation.
3. Enhance customer experience
Did you know that, according to forbes, 79% of consumers turn to competitors because of poor customer service?
That's when you know that you need to show your customers how much you value them. Once you lose your customer, there is no going back. So, how do you prevent them from switching? It's simple — Through a well-designed loyalty program.
People always get excited knowing they can collect loyalty points or rewards for every purchase they make. They feel special and valued. These exciting rewards even motivate them to spend extra money to redeem the reward.
However, you need an effective CRM tool like Reelo for seamless customer loyalty management.
Summing Up…
Over the years, it has been proven that customer loyalty programs are effective ways to increase your brand's customer retention rate and build customer loyalty.
While many brands take a similar approach to offering rewards, they make sure to relate it with their brand identity to increase the relevancy of their rewards program.
And then, there are brands like TOMS. They choose a path completely different from other brands and still rock it excellently.
Do you want to design a unique loyalty program like these and retain customers? Then, sign up for Reelo and improve your customer experience. We help you simplify the process of customer loyalty management, get more customer loyalty program ideas, and enhance your overall brand reputation.