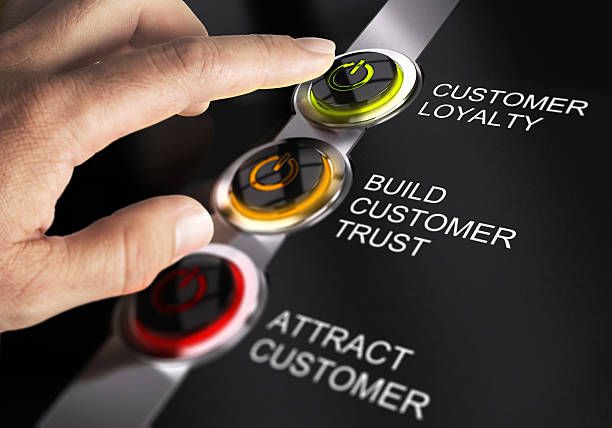 Here's an ultimate guide to create a Step By Step Plan To Create A Successful Loyalty Program. Click, to know more about loyalty program read now!
From big brands to small retailers, everyone is keeping a set budget aside for their Customer Loyalty Programs. Building a loyalty program is definitely challenging; however, if executed properly, it can help you win and retain potential customers. Look at all your favourite brands and you will see unique brand loyalty programs everywhere.
Businesses usually run behind in acquiring new customers. They often forget that acquisition costs more than the customer retention cost. Furthermore, a loyal customer is more likely to drive repeat purchases and increase your future revenue. But how to turn a potential customer into a retaining one? Offer them extraordinary value and exciting rewards.
Starting a rewards program can be a bit overwhelming, so here's a step-by-step guide on how to set up a loyalty program.
How to start a Customer Loyalty Program?
1. Understand your business audience
The first step in setting up a loyalty program is to clearly understand your target audience. Your consumers are the crux of your business. If you don't learn about them in detail, things will start going in vain. Everyone loves loyalty points and rewards.
Customers are always looking forward to rewards, offers, and many more exciting deals from their favourite brands. Before starting a rewards program, understand what your audience likes the most. This will help you get two things — more sales and a strong & meaningful relationship with your customers.
For example, if your customer purchases something from your outlet, reward them with offers or points that they can redeem on the next purchase. This drives repeat purchases and increases loyalty.
2. Choose a mix of Loyalty Rewards
Like clothes, people love variety in rewards as well. No one is going to stick around for long if you keep giving them similar rewards. By having a wide range of rewards, you increase your brand value and attract more loyal customers; however, choose the rewards as per your business and industry.
Well, if you are clueless about how to set up a loyalty program, try Reelo. You can design your own loyalty program, personalise communication, and send reminders to your customers for redeeming their rewards. Say no to paper coupons, and yes to digital loyalty points. Moreover, the platform even allows you to choose from a variety of rewards according to your business needs.
Setting a mix of rewards levels up your business performance and leads to an increase in your customer retention rate.
3. Offer unique value over your competitors
Setting up a loyalty program for local businesses has become prominent. To say simply, reward programs have become a crucial part of the marketing strategy of any business. A good reward program will persuade customers to make repeat purchases. Why? Because people love investing in brands that offer more value than that of their competitors.
For example, take Nike and Apple. These brands have been constantly creating value and loyalty in the minds of their customers. Great marketing, quality products, and a value-driven loyalty program is always the perfect blend for a brand to succeed anywhere.
Do you want to create such a loyal audience as well? Then, start providing value to your customers. Furthermore, make sure your loyalty program is distinct and unique from your competitors and has a value proposition for your customers.
4. Introduce your loyalty programs on social media platforms
How will your customers know about your loyalty program if you don't talk about it? The world today lives on social media. Identify your audience and choose a platform where they are most active. Build a content strategy and start communicating about your loyalty programs.
Introducing your loyalty program on social media platforms is one of the effective ways to garner engagement and attract them to sign up for the same. Make sure to build a mix of organic and paid strategies (targeting nearby locations). Adding social connections can give enormous publicity, increase brand awareness and boost loyalty program signups
Remember, once people start seeing value in your customer loyalty program, they will keep coming back to your store. More customer retention = Increase in sales and revenue.
Now that you know how to create a loyalty program, you may have certain questions about loyalty management. It may be comparatively easy starting a rewards program, but managing the same can be daunting. Sign up for Reelo's 14-day free trial and launch your loyalty program in seconds. Through Reelo, you can get detailed insights into your loyalty program's performance and help you take action accordingly.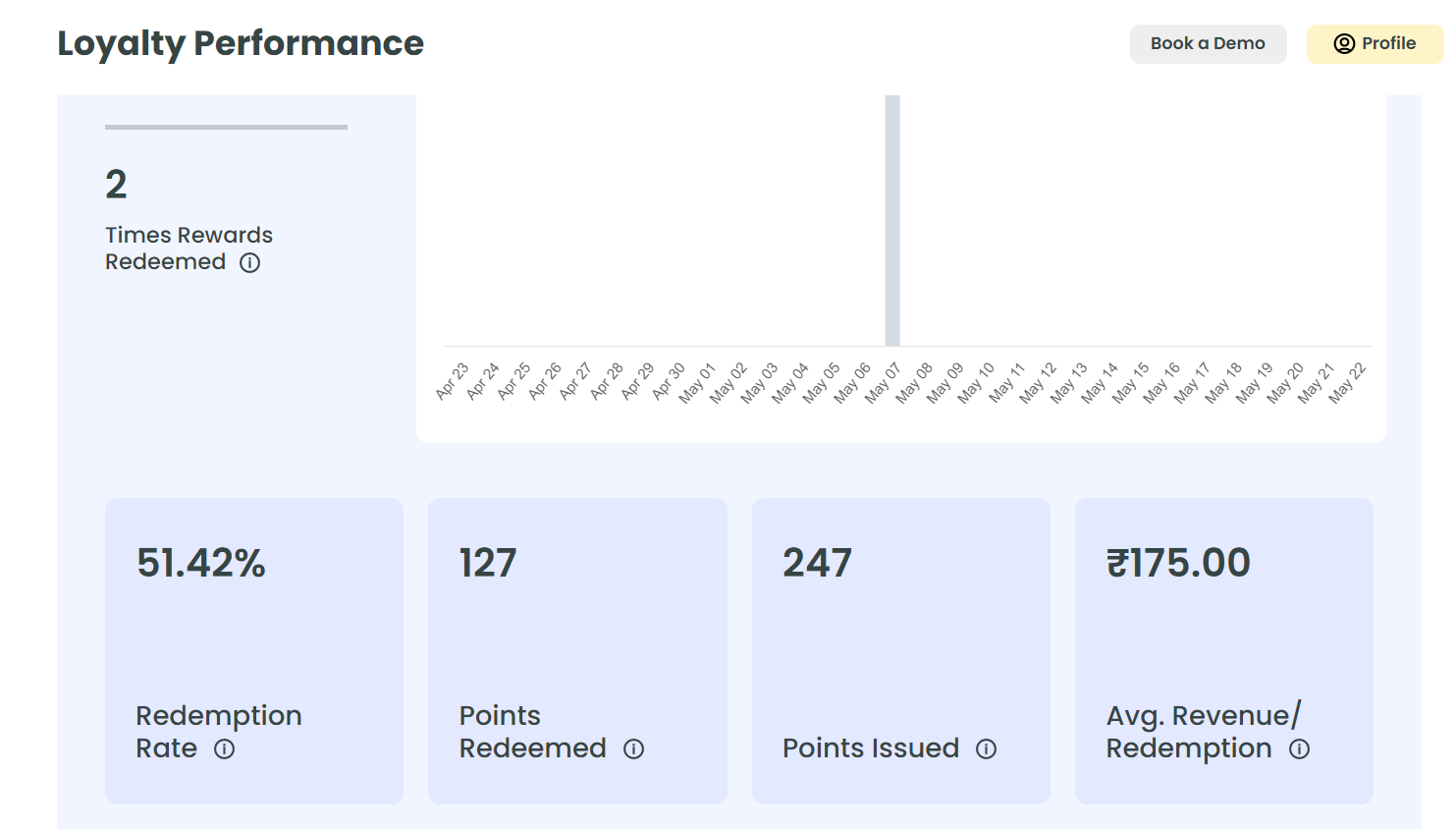 Reelo loyalty program dashboard