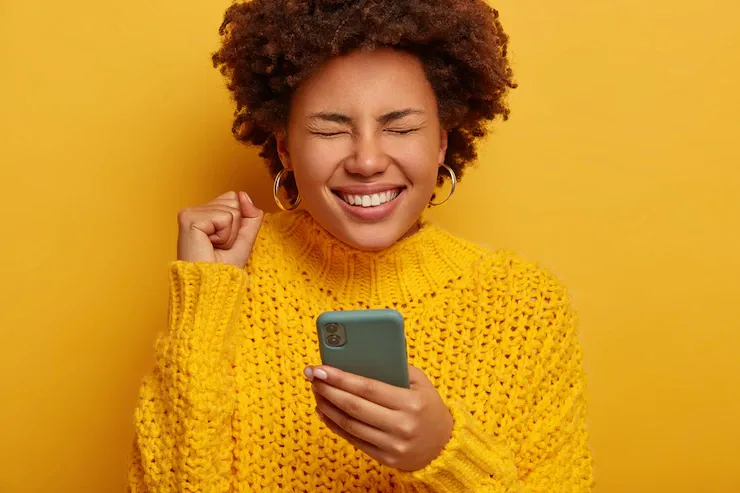 Restaurant loyalty programs are known to boost customer loyalty, and increase revenue. Here are the top 10 loyalty program ideas for restaurants.
Ever since Covid-19, the restaurant industry has been facing a difficult time trying to respond to the shifting consumer behavior.
While some of these changes were sudden and involuntary, others were already in the works long before the emergence of the pandemic.
We don't yet know the rate of economic recovery and the extent to which these behavioral changes will stick and become new habits, but what we know for certain is that the restaurant industry will have to pivot and adapt to create a model that will endure in this ever-changing consumer landscape.
In the ongoing struggle to find solid ground in this new reality, an intelligent customer engagement strategy can be a powerful differentiator that can help your business to thrive coming out of this pandemic.
Ever since Covid, customers are heavily relying on third-party delivery services, breaking their direct ties with the restaurants. Moreover, with new restaurants popping up every day, it has become a challenge to get repeat business.
Retaining loyal customers is the key for restaurants to thrive in the post-pandemic world.
When implemented correctly, these loyalty programs are known to boost customer loyalty, increase revenue, and improve brand awareness and profitability.
What are Loyalty Programs?
A loyalty program is a marketing strategy that businesses use to encourage their customers to return to their business. Loyalty programs can come in a variety of different forms, ranging from discounts and rewards to fully-functional mobile apps or store credit cards.
Okay, but why does that work??
Loyalty programs work on the principle that any behavior that is linked with pleasant experiences is more likely to be repeated.
So when you reward your customers in exchange for desired actions, you encourage them to continue engaging in the same way.
Of course, it is not as simple as just having a loyalty program in place. The most crucial aspect is that your program should be tailor-made to give your customers the experience they really want.
Before creating a loyalty program, take some time to understand your customer's preferences - try to get to know them, their favorite days to visit, what they order, how they order, etc.
For a loyalty program to be valuable and successful, it has to match your customer's expectations. There are five elements that determine a program's value from your customer's perspective. They are,
Cash value,
Aspirational value,
Relevance,
Convenience, and
Choice of redemption options.
Be sure to keep these elements in mind while designing your loyalty program.
Now that you've understood the basic design of a loyalty program, let us take a look at the top 10 loyalty program ideas for restaurants to help you get started.
Top 10 Restaurant Loyalty Program Ideas
1. Loyalty Points:
Loyalty points are amongst the most popular and effective ways to drive repeat sales and incentivize your customers to spend more money.
The idea is to reward your customers with points in exchange for the money they spend at your restaurant. The higher they spend, the more rewards they receive in return. They can later redeem these points to unlock exciting offers.
Be sure to add your brand's signature touch in these loyalty programs to strengthen your brand's connection with your customers.
2. Reward Networks:
Reward networks are very similar to loyalty points, except that your loyalty program is handled by a network of businesses that reward people for spending money. Reward networks partner your restaurant with the world's most powerful loyalty programs to drive more customers to your business.
If you do not want to do the groundwork of creating your own loyalty program, entering a reward network might be the most viable option for you.
3. Tiered Loyalty Programs:
If you are looking for a loyalty program that can boost customer loyalty while also attracting first-timers, a tiered loyalty program may be the way to go.
With this program, you can entice your customers to spend more and unlock promising rewards as they pass each tier or level.
First-time customers will sign up for this program because of its simplicity, while your loyal customers will stay engaged with your business to receive better rewards.
4. Referral Programs:
No matter what kind of loyalty program you choose to create for your business, it is always a good idea to pair it with a referral program.
If your customers have a good experience at your restaurant, they are more likely to bring back their close friends and family members the next time.
Of course, good service will invariably get more customers through your doors, but by adding a referral program, you are providing your regulars with an additional incentive to send more customers your way.
By rewarding your loyalists for bringing in more customers, you are creating positive word-of-mouth that plays a crucial role in boosting revenue and driving growth for your business.
5. Free Delivery:
The food delivery market has been growing rapidly following the Covid-19 pandemic. Ordering in has become an experience in itself, and restaurants are busy finding creative new ways to entice customers to order food from their restaurants.
Free delivery is a great way to score some brownie points with your customers. You can waive the delivery charges if the order has surpassed a fixed value and also use this as an add-on to your restaurant loyalty program.
6. Offers to Celebrate Your Customer's Special Days:
Wouldn't you love a brand that celebrates your special days with you? Your customers think so too!
You can offer free desserts or a discount to your customers on their special occasions, as part of your loyalty program.
While this offer can only be used a few times throughout the year, it helps to foster customer loyalty and is a fool-proof way to keep your customers happy.
7. Organize Invite-only Events and Theme Nights:
Organizing such events is a great way to make your loyal customers feel like they are a part of an exclusive community. It increases brand loyalty and makes your customers feel valued.
You can use this idea as an add-on to your tiered loyalty program. Once your customers reach a specific tier, they can become an insider and unlock these exclusive benefits.
8. Secret Menu:
Another great way to boost customer loyalty is by designing secret menus for your loyal customers. This could be one of the higher tier rewards if you are using a tiered loyalty program.
This loyalty program is also among the most popular ones because of its exclusivity. You can play around with the secret menu and introduce season specials or other limited edition dishes to make it even more compelling to your regulars.
9. Branded Merchandise:
Another idea is to reward your customers with branded merchandise in exchange for their loyalty points.
You can design fun and quirky merchandise, such as branded mugs, funky t-shirts, water bottles, badges, stickers, and other promotional products that reflect your brand identity. It is a great way to show your appreciation for your loyal customers and increase brand recognition.
10. Experiential Rewards
This kind of loyalty program goes beyond standard transactions. It creates unique experiences for your customers.
For instance, you can offer your loyal customers early access to new food items, reserve their preferred seating tables, provide them with the option to jump the queue, and get access to highly-exclusive experiences curated specially for them.
While experiential rewards may be tricky to design, they make your best customers feel valued and help you create experiences that they cannot get with other restaurants.
Whether you use one or a combination of the ideas discussed above, building a community of advocates is crucial for the growth and overall profitability of your business.
And when you have the right tool that makes it easier for you, you are much closer to success.
With Reelo's loyalty program, you can incentivize repeat purchases and increase engagement with a custom points & rewards program.
Want to know what a good loyalty program can do for your business?
Let us take a look at one of Reelo's customer success stories-
Radhika's is amongst the best South Indian restaurants in Ahmedabad, India. With more than 16,000 customers and 3 outlets spread across the city, they wanted to design a winning loyalty program to reach their most loyal customers, drive repeat purchases, increase revenue and keep their customers coming back for more.
Here's what Sai Sumanth, Owner, Radhika's South Indian Restaurant, has to say about his experience using Reelo-
"With offline marketing tactics being hard to measure, you often worry you're just spending money and hoping to get a good result. With Reelo, we're able to use targeted marketing to reach our most loyal customers & hyper-target segments of our audience to get an ideal result."
With Reelo, they have observed more than 7 lakh rupees gain in incremental ROI in the last year. They have captured more than 1245 customer visits through Reelo, and roughly 3 of these customers redeem their loyalty rewards every day.
They also reached over 2 lakh rupees in revenue through automated campaigns and targeted promotions.
Reelo is helping businesses to turn all their customers into regulars with the best loyalty program. Your business could be the next.
Do you want to create a loyalty program that drives repeat sales and growth for your business?
Try Reelo for free today!