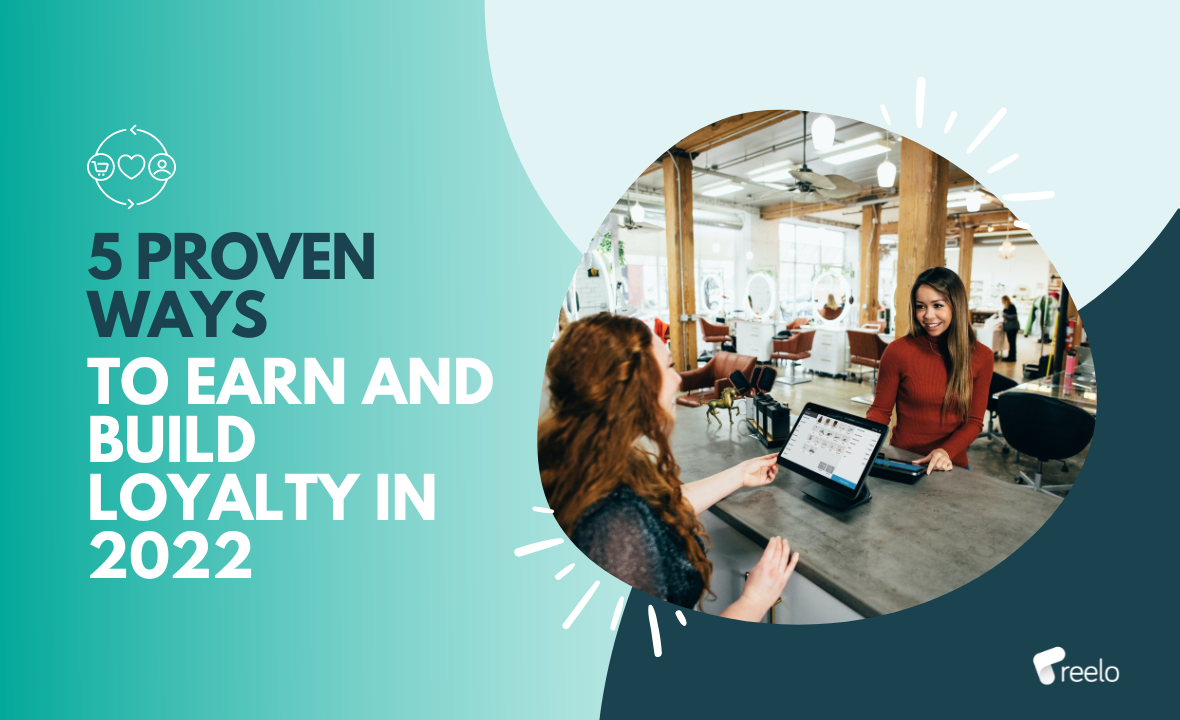 Build customer loyalty and get ahead of your competition with these 5 effective tips!
Do you know the similarity between a person establishing a new business (beside his existing one) and a customer? If not, let us break it to you.
Let's consider two businesses - Bakery (old business) and Restaurant (new business). The restaurant requires frequent marketing campaigns to increase brand awareness; however, the bakery (an established business) does not require extensive marketing efforts. Wondering why?
Because people are already aware of the bakery business and are more likely to repeatedly buy from them, proving it has a good reputation and great service. It is important to find the balance between both; people often stop putting the same efforts in the old business when they start working on their new venture. It may increase profits for the new business, but may lead to a fall in revenue for the existing one.
On the other hand, customer acquisition is like a new business. It is important but expensive. Whereas existing customers do not cost much because they bring repeat business. That's when the concept of customer loyalty comes into the picture.
Loyal customers are the backbone of every business because they are committed to you over the competitors for a longer period. They bring immense value to your business and must not be forgotten.
What is Customer Loyalty?
Customer loyalty is the measure of a customer's willingness to do repeat purchases with your business. It can be due to excellent service, product quality, transparent communication, or any other thing where you stand out from the crowd.
Building customer loyalty has become of utmost importance. Your loyal customers will help your business to sustain growth; as they are more likely to make repeat purchases as compared to the acquired customers. valuable assets will keep your business going.
Why is Customer Loyalty Important?
1. Loyal customers will bring more profit
What is the end goal of every business? Profits!
According to clevertap, it is said that increasing retention by 5% will increase your profits by 25%. Apart from providing quality products or services, customer loyalty is one of the best ways to increase your profits and ultimately your revenue. It is important for small businesses like yours to take efforts to work on customer loyalty and customer retention.
In the process of acquiring new customers, don't forget about the existing ones. Your existing customers will bring in more sales for you and spread the positive words about your business; however, to improve customer loyalty, you need to provide them immense value and constantly interact with them.
2. They bring repeat business
Do you know how successful businesses are built? Due to loyal customers. Every business thrives with customer retention.
Your existing customers trust you more than the acquired ones. Furthermore, they are more likely to spend more and even motivated to purchase your new products or services in the near future.
However, achieving customer loyalty is not a one-time process. You need to satisfy them and make them believe in you (Keep reading as we will disclose how you can do it, later in this article).
3. Customer loyalty = Valuable reviews
A business is incomplete without customer reviews as much as it is without customer loyalty. Positive reviews will not only enhance your business reputation but even increase your business's credibility.
Ask your customers to leave a review on Google whenever they leave your store. Whenever a customer leaves a positive review, the online visibility of your business is likely to improve. Moreover, an increase in positive Google reviews will enhance your Google search results, increasing your brand awareness. More brand awareness = More lead generation = Higher sales.
With Reelo, you can directly send the Google review link via SMS or email to these customers. Once they do it, remember to reply back. It is a good practice to engage with your customers.
Positive Google reviews will allow your business to rank higher and improve your online presence. It is one of the best ways to improve customer loyalty and drive new & repeat customers.
As we promised, we have listed down 5 best ways for you to earn and build customer loyalty in 2022.
5 Effective Strategies to Maintain Customer Loyalty
1. Design Customized Loyalty Program
Be it small, mid-sized, or big business, everyone has started leveraging loyalty programs. So, why aren't you?
Customer loyalty programs have become the bread and butter of overall marketing efforts. A well-designed rewards program will not only help you in building brand loyalty, but increase customer retention and reduce turnover.
Make sure to offer your customers exciting rewards and loyalty points. Tell us, why would someone want to miss the ''Buy 1, Get 2 Free'' offer?
Make sure to include the terms and conditions with the expiry date. It will encourage customers to come back sooner to redeem their rewards.
We have created a dedicated loyalty program platform for retail or restaurant businesses like yours. You can customize the program, personalize the communication, and choose amongst thousands of templates.
2. Communicate frequently
Many brands often fail in retaining customers because they don't interact with them. Communication is always two-sided.
Customers don't want to keep seeing your brand promotions or relevant posts. They want to enjoy fun and engaging interactions with their favourite brands. Make sure to do this. Social media is a great way to interact with them through different means. For example, ask them questions, post meme content, or host a contest or a giveaway.
But, be authentic in your approach. It is important to build a meaningful conversation because great talks can always lead to customer loyalty and retention.
Big brands like Netflix, Amazon, and even Zomato are acing it. Although it is practically impossible to reply to all the comments. But some fun and engaging replies are a great conversation starter.
Look at how Netflix strengthened its social media game!
3. Promote your loyalty program on social media
Customer loyalty programs are definitely the best way to attract and retain customers. But, if you don't promote them, how will the customers know about the same?
Social media promotions have become the need of the hour. Tell them about the incentives and encourage them to join the program.
Let's say, for instance, you can promote ''First 10 customers to join the program will get 20% off on their next purchase''. It creates excitement as everyone wants to be on that list.
4. Personalize your communication
Personalized communication is essential in building brand loyalty and increasing customer retention.
Your potential target audience is more likely to convert when you tailor the communication as per their needs and preferences. It tells that you value your customers and keep taking measures to improve their overall experience.
Look at the ''Share a Coke'' campaign by Coca-Cola!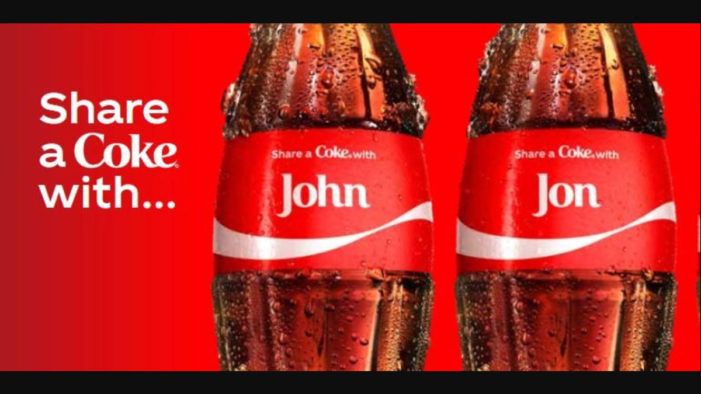 The campaign saw a 7% increase in young adult consumption and 12 million impressions. Do you know why? The brand created an incredible campaign by mainly focusing on personalization.
5. Leverage referral marketing
Referral marketing is not only an effective method to retain the existing customers but even attract the new ones.
Launch a referral program and reward your customers every time they refer your business to their friends or family.
For example, you can create a reward like this – ''Get a 10% Off on your entire meal when your referral visits and dine at the restaurant''. This encourages both existing and new customers to visit you sooner.
But hey, strategizing and implementing isn't enough. The value of customer loyalty is immense and you should know if things are working out in your favour or not. You can do it by measuring customer loyalty.
How to Measure Customer Loyalty?
1. Repurchase Ratio - It tells you the number of customers coming back to your business repeatedly, divided by one-time customers. It is an important metric to understand how you can alter your marketing strategy.
2. Customer Lifetime Value (CLV) - CLV is a total worth of a customer to a business for the entire period of their relationship.
3. Net Promoter Score (NPS) - NPS helps you measure customer loyalty and satisfaction level.
Summing Up…
Investing in customer loyalty will lead to many future benefits and help you sustain your business growth. It's important for brands like yours to understand that customers want to create a meaningful relationship with you, and not just be mere buyers.
Thus, make sure to leave a good impression by sending personalised campaigns, collecting reviews, creating loyalty programs, and much more to improve customer loyalty.
Here's a secret. You can do all this by signing up for Reelo's 14-day free trial.