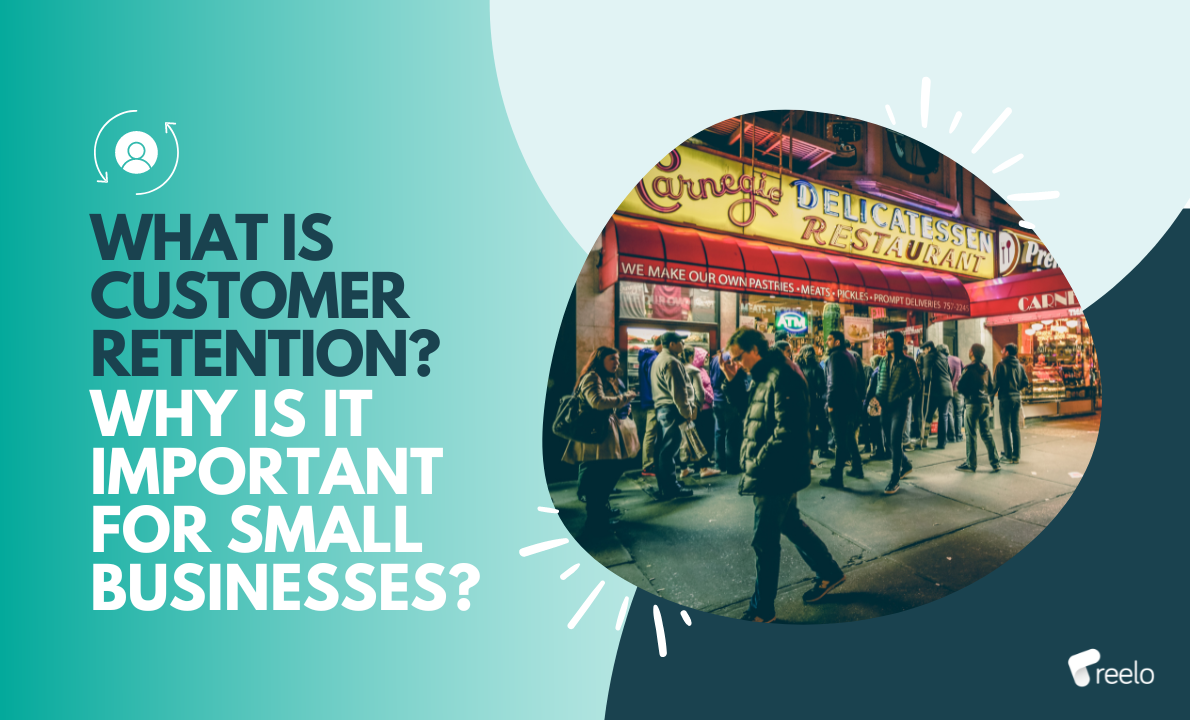 Here are 4 reasons why small businesses should focus on improving customer retention!
As a small retail or restaurant business, you might only think about increasing profits and revenue in a shorter span of time; however, small businesses like you rarely think about focusing on customer retention.
Imagine building a business and taking every little thing into consideration, except building a foundation to retain your best customers.. Do you think your business will survive for a long time in the industry, once you stop getting new customers? No, right?. Like employees, your customers are also an important asset to your organization.
Understanding Customer Retention
Customer retention is a process where a company turns potential customers into loyal ones, preventing them from switching to the competitors, and motivate them to stay for quite a long period.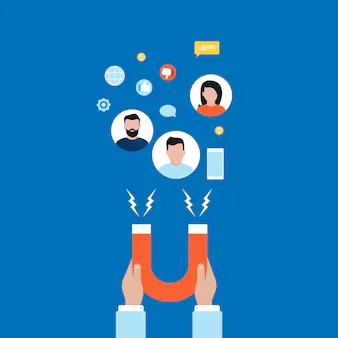 Acquiring new customers is definitely great for your business. But by retaining existing customers, you will see positive results and an enhanced brand reputation. Repeated customers are likely to stay with you for a longer time and spend more than the acquired ones. So, if your customer retention rate is declining, your business is bound to see a fall in recurring sales and revenue as well.
But, it is not easy to maintain customer retention…
Often businesses fail to appreciate their customers and neglect their opinions. Because of this, customer satisfaction levels fall. You have to remember that customer retention for both small and big businesses is not easy. Customers today are here not only for your product or service, but for the overall experience that you offer to them.
So retaining customers is not an overnight process. Therefore it is crucial to build a robust strategy to keep them glued to you.
Why is Customer Retention Important?
1. Less expensive than the acquisition cost
Customer acquisition requires marketing to make people aware of your brand. Statistics on hubspot say that acquisition cost has increased by 60%, making companies doubtful about their growth strategies. Acquiring new customers is definitely important. But, would you want to spend all your marketing efforts without knowing if the customers will purchase from you again??
People are more likely to shop from the brands they are loyal to because they trust and value their favourite brands.
Since your existing customers know your brand in and out, marketing to them will automatically reduce your advertising expense, bringing down your overall acquisition cost.
2. Drives repeat sales
You need to keep improving your customer retention rate because losing your repeat customers will cost your brand. Imagine thousands of customers coming in, but no one is motivated to visit your store again.
You would've already seen that loyal customers tend to purchase more. This is only possible when you constantly reward them, satisfy them, and make them feel valued for being a part of your brand. And to achieve customer satisfaction, you need to craft a kickass customer retention strategy.
In the later part of this guide, we will discuss some marketing strategies that you can leverage effectively to improve your business.
3. Increases recommendations
Let's say, for instance, you went for lunch with your friends at a restaurant. From food to service, everything was perfect. After such an incredible experience, won't you recommend this restaurant to your other friends and family? You will!
Recommendations will motivate others to visit the restaurant, helping that restaurant improve the overall customer retention rate. Now, think of it as your business. As recommendations increase, so will your retention rate, brand awareness, profits, and brand reputation.
4. Existing customers lead to greater profits and provide feedback
Businesses that have a good customer retention rate always tend to find a balance between new and existing customers. Solely focusing on the new ones can affect your overall business and struggle to retain the old customers.
Existing customers spend 30% more on a new product than a new customer. These customers are already satisfied with your previous product and they will not hesitate to try the upcoming one. Since repeat customers are more likely to spend their time and money, it leads to an increase in profits and revenue.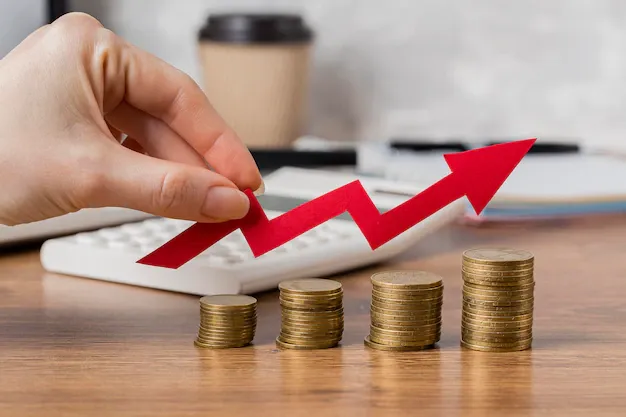 Apart from this, you can even ask them to provide feedback for your business. We have designed an effective feedback management tool through which you can send customized feedback forms to your customers via SMS or email. When they have completed the payment, tell them that they will receive a feedback link on their mobile phones and how they can provide their valuable feedback.
By collecting feedback you can work on your weaknesses and focus on improving customers' experiences.
Now that you know the importance of customer retention, let's learn how to do it.
Here are 4 proven customer retention strategies that can help you take your business from 0 to 1.
4 Customer Retention Strategies You Need to Leverage in 2022!
1. Create a successful loyalty program
As we mentioned before, satisfied customers will always refer your business to their friends and family. So, why not reward them and make them feel appreciated?
Offer them rewards and loyalty points by designing your own loyalty program through Reelo. But make sure they are relevant and personalized. Exciting rewards will always encourage them to purchase more from your business, improving your customer retention rate.
2. Leverage social media interaction
Social media channels are not just about posting relevant content. If you don't interact with your customers frequently, they are likely to leave you.
Let's say, your brand has an Instagram handle. Apart from creating relevant posts, make use of stories as well. Conduct an ask me anything session' or create a random poll. This not only increases audience engagement, but even tells you about their needs and behaviour.
For example, if you have a small clothing business and are planning to introduce a new category, you can just take an Instagram poll. Give them 2 options like ''trousers'' and ''tops''. It will help you know what your audience prefer the most.
Increased customer engagement = Increased customer retention rate.
3. Study customer retention analytics
Creating loyalty programs or leveraging social media interaction is not enough. It is also important to study real-time insights and understand where you are lacking.
Customer retention analytics tools provide a way to understand the factors that drive customer retention. It not only tells you about their behaviour, but even persuades you to take necessary actions to improve their overall experience with your business.
4. Quickly resolve customer queries
Research as per ameyo says that 67% of customers are more likely to stay with a brand if their issue is resolved in the first interaction with customer support.
Thus, if you make a mistake or provide a bad customer experience, fix it as soon as possible. It shows professionalism and your value towards your customers. Understand the problem in-depth and accordingly come up with a solution.
As more businesses have understood the importance of repeat customers, many brands have already started aligning their strategies with their overall marketing efforts.
Here's How Uber Saved the Company's Revenue from Falling!
We can't deny the fact that Uber has one of the best products in the world. The quality of service is one of the reasons that drive people to use the app on a regular basis. Although a good product is an effective way to attract potential customers, you can't solely rely on it. That's what Uber realized as well.
To keep its customers interested in its service, Uber came up with some effective ways to retain the customers.
They came up with a reward program to offer better services, exciting deals & rewards to their loyal customers.
They introduced Uber Cash to make payments comparatively easier for their customers.
They started a referral program to build trust and encourage people to take action.
These strategies led to increased customer satisfaction and helped the brand to get through the tough times.. Uber is definitely a great example of how a well-thought customer retention strategy can save your business from its downfall.
Therefore it's important to know how long your customer stays. For this, you need to calculate the customer retention rate.
How to Calculate Customer Retention Rate?
Here's a simple customer retention rate formula that can help you keep the track of your business's health.
No. of customers at the end of a period (say 1 year) - No. of customers acquired over that time(1 year)
---
No. of customers at the beginning of the period (1 year) x 100
Ensure Your Business Growth With Customer Retention…
There is no better way than retaining your best customers to sustain your business growth in the longer run.
So, start taking effective measures and encourage your customers to visit your store frequently and refer to their friends. Sign up on Reelo to start with your loyalty program, customer retention campaigns and feedback forms to increase your retention rate and improve your customer loyalty.