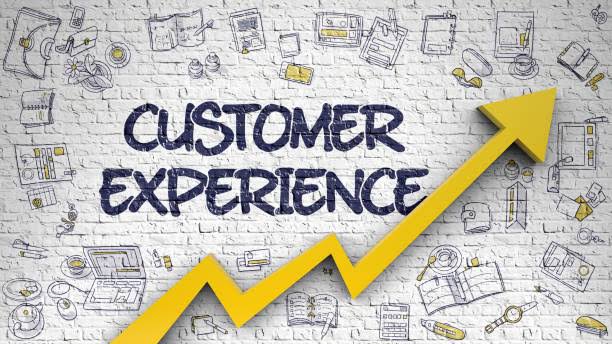 Do you want to improve your customer loyalty effectively? Follow these 5 retail customer experience trends in 2022 and start winning them.
The half of 2022 is over and many retail businesses like yours have already taken steps to improve their customer experience.
Don't worry if you haven't yet. Half of the year is gone, but the half is remaining; you still have time to prepare for your strategy. A great customer experience will not only give you a competitive advantage but get you loyal customers for the long term.
Over the years, a lot has changed in how a retail business works. Customers are no longer only looking for quality products; likewise, you are not in the business to sell only your products. Thanks to the pandemic, they now choose brands that sell experience.
Thus, it is first important to understand your customers, create an experience, and sell it to them.
A good customer experience will only turn profitable for your business.
How - It will help increase customer retention by 5% and improve sales by 25% - 95% (qminder). Now, would you want to miss out on such great numbers? Definitely no!
Retailers like you understand the importance of improving retail customer experience; however, they are unaware of how to personalize and improve their customers' journeys.
Are you lost like them too? If yes, then here's an ultimate guide to retail market trends to follow in 2022. Grab your favorite corner because this is going to be an interesting read.
Top 5 Retail Customer Experience Trends You Cannot Miss Out on in 2022!
1. Create an Omnichannel Customer Experience
Before we discuss the importance of creating an omnichannel customer experience, let's briefly understand its definition.
Omnichannel Customer Experience is marketing and serving customers across multiple channels and touchpoints to create a seamless and unified experience for them. It allows you to reach your customers at any point in their journey and garner higher customer engagement.
It would be best if you had a killer omnichannel strategy focusing on customer convenience to create a memorable experience.
Well, to be specific, you need a strategy like Ikea. No wonder they have successfully attracted a high number of loyal customers.
Here's how Ikea is creating an exceptional shopping experience for its customers!
They have introduced the ''Click and Collect'' feature; it helps customers with online orders and in-store pick-ups.
Simply put, you can place your order online and pick it up from the Ikea store. All you need to do is select the store pick-up option while checking out. When your order is ready, they will send you a text message.
This omnichannel strategy has been working well for Ikea — While, as per whatfix, in 2019, their sales were represented at 7%, they went up to 26% by 2021.

2. Leverage Personalized Customer Loyalty Programs
Personalized loyalty programs can go a long way. While loyalty programs can help improve customer loyalty, personalization helps create long-term relationships with your customers. Integrating them will not only attract new customers but retain the existing ones as well.
A personalized loyalty program is an effective way to encourage your audience to keep purchasing from your store. It allows you to understand the customer touchpoints that can help segment the audience and customize your loyalty program accordingly.
It may not be a secret weapon, but it can definitely help you stay ahead of the competition.
At Reelo, we want to help you strengthen your business. Thus, we have created a seamless platform for you to design your loyalty program seamlessly. You can even choose from thousands of our pre-built templates, customize the communication, and send the message at your convenience.
Improving retail customer experience can now be easy with us. Turn your customers into loyal ones and meet all your business goals.
3. Collecting Customer Feedback
As a retail business owner, sometimes, you may get overwhelmed by looking for ways to improve your retail customer experience. Omnichannel strategies and loyalty programs are sure-shot ways to enhance customer loyalty and your business performance; you still need to align good customer feedback with the same.
Do you know why?
If you don't leverage customer feedback, you will always stay far from meeting your customers' expectations. According to qualaroo, 78% of consumers prefer brands that collect customer feedback. So, if you still doubt its power, learn from Hootsuite and how customer feedback helped them increase conversions.
Hootsuite saw a 16% rise in its conversions by utilizing customer feedback.
They saw a high bounce rate on their original website and wondered about the reason behind it – A bounce rate is the percentage of visitors who leave your website immediately after viewing it.
So, it is evident that a higher bounce rate wasn't a good sign for Hootsuite. They took a small on-site survey to understand the problem and the visitors' opinions.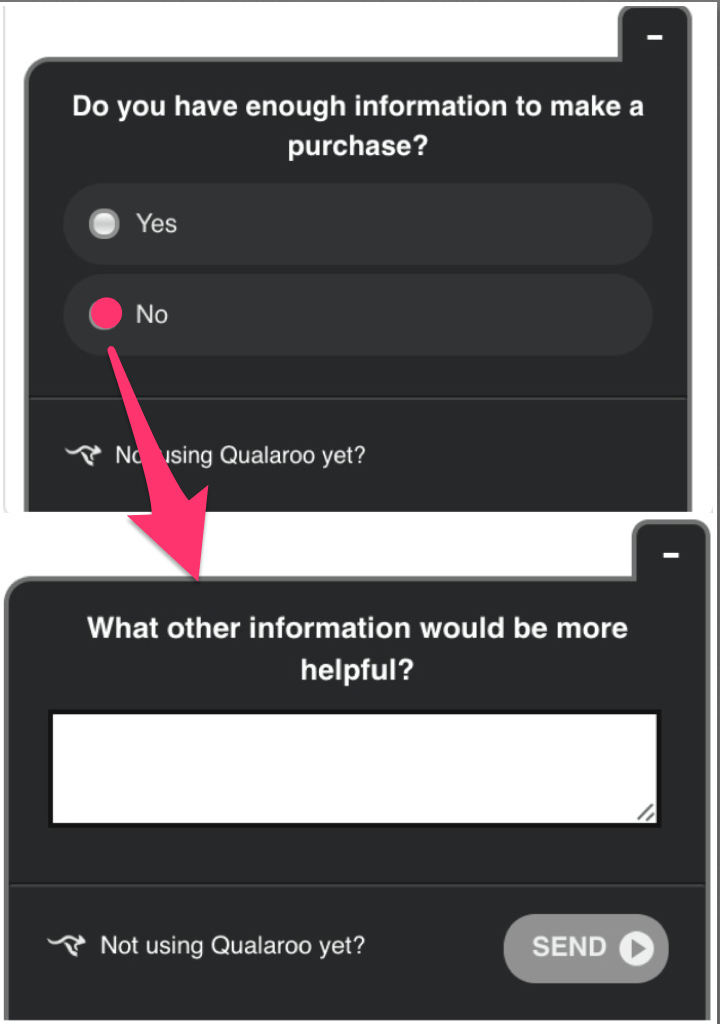 Survey Result - 65% of them thought the present information didn't help them make the right decision. Moreover, the product functions were not appropriately communicated, leaving their visitors confused.
Action - Hootsuite team revamped their entire page and took the approach of A/B testing. They added the following things:
The core functionality of their product
Relevant information
Working on the product
Engaging graphics and illustrations
After making the new page live, they compared it with the original site.
Overall Result - Decrease in bounce rate and 16% increase in conversions. All this was possible because they understood their visitors' problems in detail and took the desired action.
Improving retail customer experience can be seamless by leveraging customer feedback correctly. We understand the importance of feedback and want you to do it without hassle.
You can quickly and easily collect customer feedback and improve their overall experience through our platform.
4. Make Automation the New Normal
Customer experience trends in 2022 are about making people comfortable and removing the word ''impossible'' from our dictionaries. It's no surprise that automation made it to the list.
AI has started to take over, and many retail brands like you are planning to utilize it for their business.
Well, people are constantly looking for convenience today. They want everything to happen at their fingertips. For example, most Apple users don't go to their call logs, search for the contact, and dial their number. They say, ''Hey Siri, call XYZ'' and tadaa… their work is done.
While iPhone users have Siri, Android users have Google Assistant.
That's not it. Marketers and businesses have started leveraging auto campaigns too. It is one of the effective ways to reach customers anytime and anywhere.
For instance, you can send automated marketing communications in seconds using our platform. Customers keep coming back and shopping from your store when you send the right message at the right time.
Whether you want to send a birthday or a ''I miss you'' campaign, we have thousands of pre-built templates for your every requirement.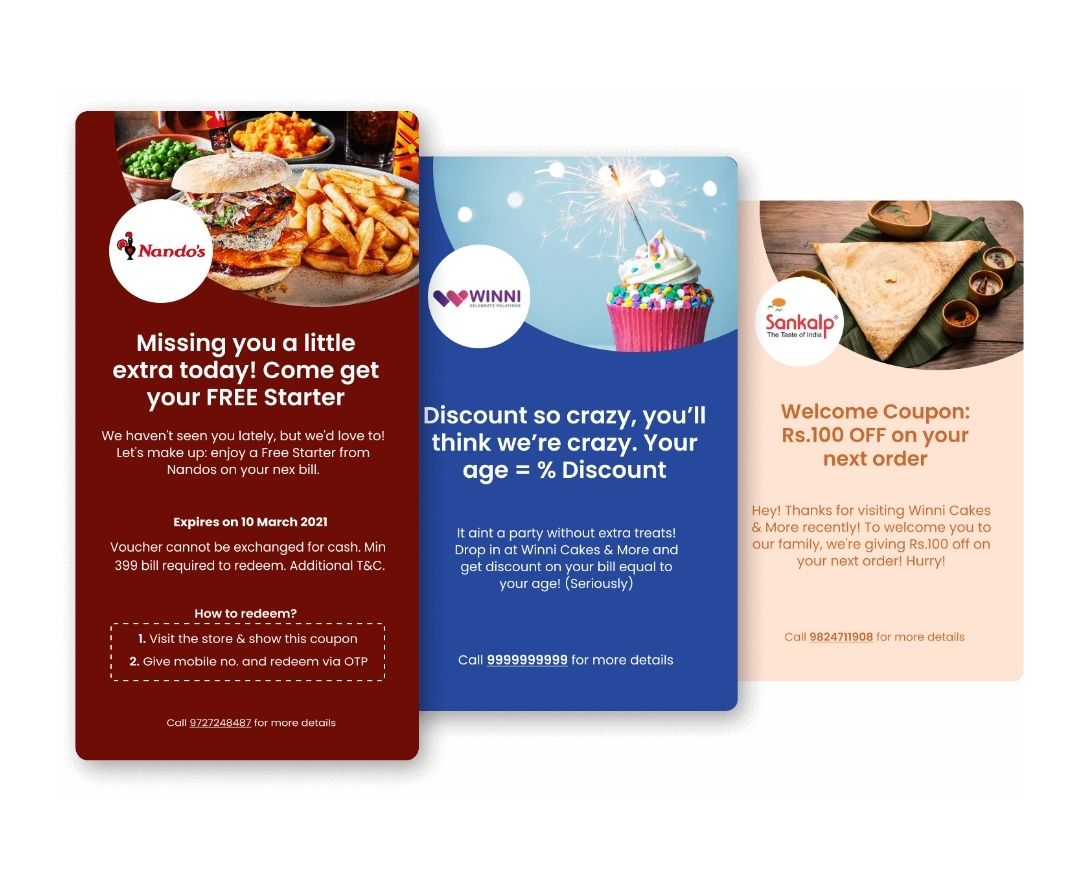 As mentioned, the technology aims to bring convenience to everyone's life. Moreover, it can even help you get a detailed picture of your customers' behavior, motivating you to take the desired action. Thus, it is essential to pay more attention to automation.
5. Optimize video marketing
You are not doing it right if you haven't yet started aligning video marketing with your overall marketing efforts.
Video marketing is easier to educate and inform potential buyers about your product. It helps customers better understand the product — Looks, design, packaging, and functionality.
The studies at marketingcharts show that 85% of consumers say that they have purchased a product after viewing a video, while 56% of consumers find video content more engaging than other forms of content.
Therefore, it is a great way to increase your conversion and engagement rate.
There is no one way to leverage video marketing. You can either post videos on social media channels like Instagram or YouTube, host or conduct a webinar, and even go live on Instagram.
You have the authority to choose the way you want to utilize video content marketing. So, do it wisely.
Why Are Customer Retail Experiences Important in Retail?
Now that you know customer experience trends, let's understand their importance.
1. It Gives You a Competitive Edge
Today, customers prefer brands that are selling experiences rather than just products. They are more likely to choose a brand that makes them feel valued and appreciated. Don't we all need it in the end?
The best part is that you can distinguish your business from your competitors and successfully build brand loyalty. Thus, it is vital to keep improving customer experiences. It tells them you are always ready to make their shopping experience worth every penny.
2. Nurtures Business Growth
An excellent retail customer experience retains existing customers and attracts new ones. It helps them connect your customers with your brand, giving you an advantage and ultimately leading to business growth.
Remember, your brand is not just known for your products but for how you deal with customers as well. Moreover, there is no one way to improve customer experience to sustain your business growth.
For example, you can offer them rewards and loyalty points or create a social media campaign.
3. Builds Trust And Loyalty
The end goal of every business is to increase its revenue and improve customer loyalty. That's what a good customer experience can help you with.
Customer experience plays a crucial role in building loyalty. Focusing on improving customers' experiences makes them more attached to your brand. Simply put, they get emotionally attached and always feel great after using your product or service.
It leads to an increase in customer retention rate and helps in improving loyalty. Moreover, an incredible customer experience is why your customers will not switch to competitors.
Summing Up…
The pandemic has changed customer behavior and their shopping preferences. The COVID wave was the reason people shifted to online shopping. Like you, even though we thought offline shopping would soon lose its essence; however, things turned otherwise.
It has again started giving superiority to retail stores; the future looks bright. People are now back to offline shopping and willing to gain a seamless experience. But, it is highly advised to have a mix of an offline and online presence. It will boost your customer loyalty and improve their experience the best way possible.
Furthermore, integrate the trends mentioned above with your overall retail marketing strategy. We are sure that you will be in the spotlight by following these customer experience trends.
Don't worry if you get stuck anywhere. You can sign up on Reelo and start designing your own loyalty program, gain customer insights, collect feedback, and send automated campaigns.