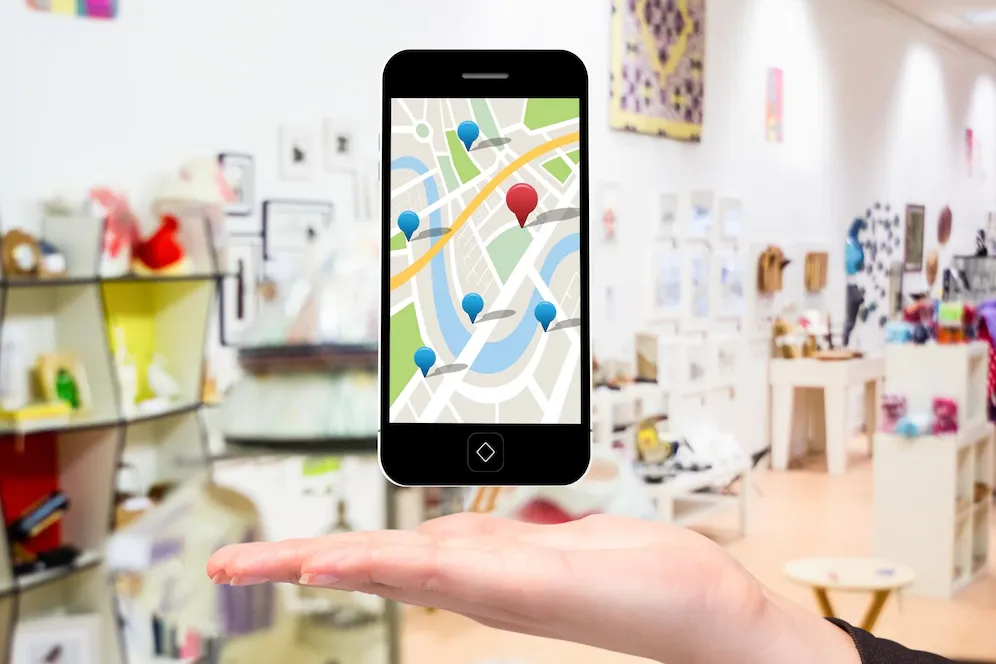 Google my business is one of the effective ways to get found online by your customers. Do you want to increase your company's online visibility? Read on to know how.
Are you able to attract local customers to your store? Does your potential audience know about the existing location of your business? If not, then it is highly possible that your business is not listed or properly optimised on Google Maps and local search results. The audiences' behaviour is changing; they want to make their shopping experience as seamless as possible. Finding a business store is just the first step. So how can you increase the visibility of your business on Google?
Google my business is one of the effective ways to get found online by your customers. Interestingly, Google holds 92% of the search engine market share. Thus, we don't see any reason for you to avoid creating a google my business account. If you are not optimising it yet, now would be the perfect time to get started. The Google business page is a crucial step in attracting customers through Google maps and local searches.
Let's take you step-by-step to help you understand the meaning and benefits of Google my business in detail.
What is Google My Business?
Google my business is a simple, effective, and free tool created by Google to help your business gain visibility on the local search engines. Through your Google business page, you can list your company on Google; however, creating an account is not enough. You need to optimise it as well.
While creating your business account on Google, do not forget to add the following details:
Description of your business
Opening and closing time
Contact details
Website link
Delivery, Takeaways, Dine-in (if it's a restaurant business)
Pictures of your physical store
Upcoming events (if any)
Optimising your business profile not only helps you perform better but also encourages customers to take the required action. For example, let's say you are a restaurant owner. Your potential customer will want to know if you have delivery and takeaway options. Mentioning about it clearly will allow them to decide if they want to opt for dine-in or delivery.
We are pretty sure you might have understood the definition of setting up your business on Google. Now, let's deep dive into the business benefits of it.
Benefits of Google My Business Account
Imagine you have a dinner plan with your friends and want to go to a nearby cafe or restaurant. What will you do? You'll pick out your phone, open Google, and search for nearby restaurants, right?. Now Google will immediately display the list of the best cafes based on their reviews and ratings, all in an instant. How easy was it? Similarly, your prospects are also looking for shops like you, online. So, let's learn about the benefits of Google my business.
1. Improves credibility through reviews
Google reviews are one of the best ways to improve credibility and build trust in today's world. People find these reviews authentic and are said to believe them more than personal recommendations. More the reviews, the higher the chances to list on local SEO searches too. Thus, it's time you start leveraging the google reviews for business now.
But do you know a surprising fact? Reelo helps in making this process easier for you. You can set up your account with Reelo and with our customised feedback system, request your customers to post their reviews directly on Google while asking for feedback.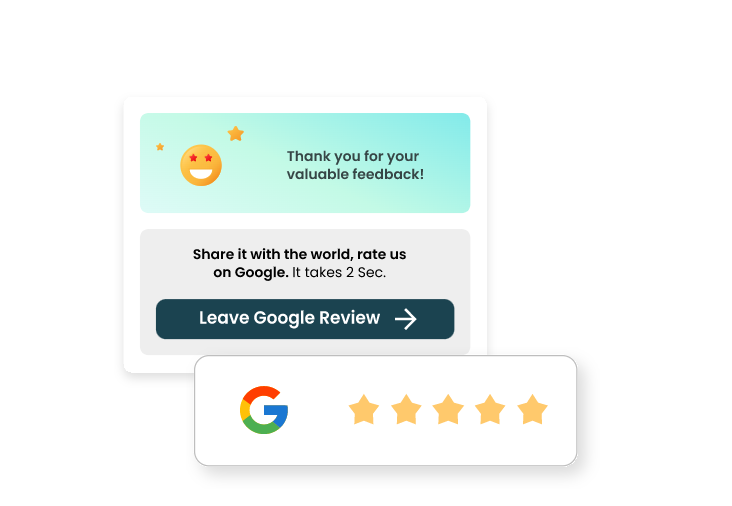 2. Increases online visibility
Google improves your local SEO and increases online visibility. It makes the search easier for the customers and makes sure that people rightly find your location, business information, and products or services. Apart from this, Google my business has a couple of other features like Q&A section and attributes that add to business visibility. As Google is the first place to search for a store, make sure you optimise your Google my business account effectively.
3. Update important business information whenever you need
Sometimes, we don't have control over the information that Google displays when a user searches for a place; however, you have full control over your Google my business account. You can update all the necessary details like contact details, location, opening and closing hours, etc., so that your prospects can make an informed decision to visit your store.
Analyse and see which information is crucial and supposed to be displayed to the customers. Moreover, if any existing data goes out-of-date, you can update the details and optimise them as well. These features are effective and simpler for both customers and businesses.
ALSO READ: 4 Simple Ways to Improve Google Restaurant Reviews - Reelo
How to Set Up Google My Business Account?
Now, that you know about the benefits of Google My Business, let's understand the step-by-step process of how to set up and get your business on Google.
1. Sign in or Log in to your Google Business Profile Manager
If you don't have a Google account, make sure you have one. After you successfully create your account, log in to your Google Business Profile Manager.
2. Enter your business category
After you have logged into your Google Business Profile Manager, the next step is to add your business category to the account. It can be anything from a consultant to a restaurant.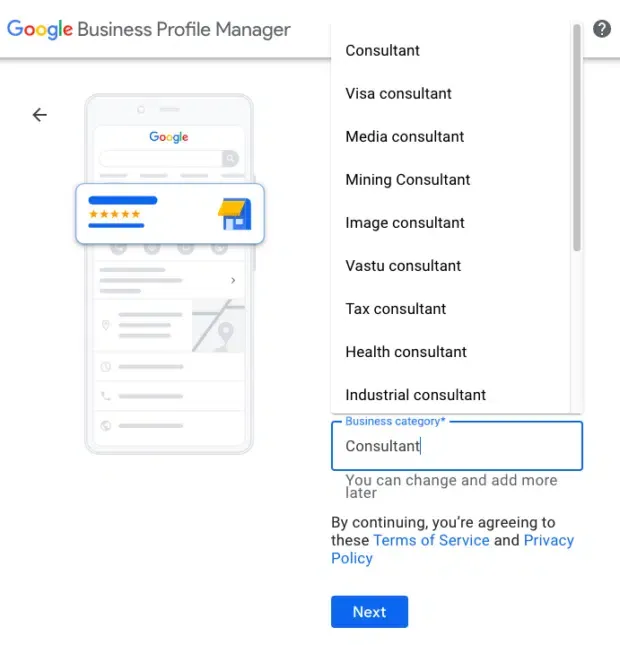 3. Add the right location
Location is a crucial part of your business, especially if you have a physical store. Adding the location of your business makes it easy for customers to find your business. Through this, you can even map your business location on Google maps. It only makes the process simpler for your audience.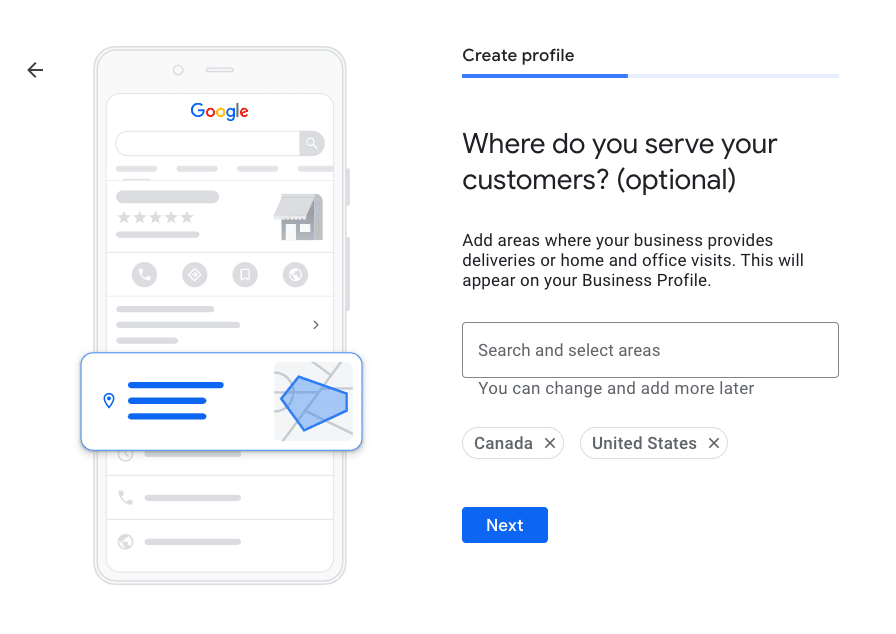 4. Enter your contact information
Many customers prefer reaching out to business via mobile phones or email addresses. Make sure you add the same along with your website address; however, if you don't want to be contacted via the same, you can completely avoid this step.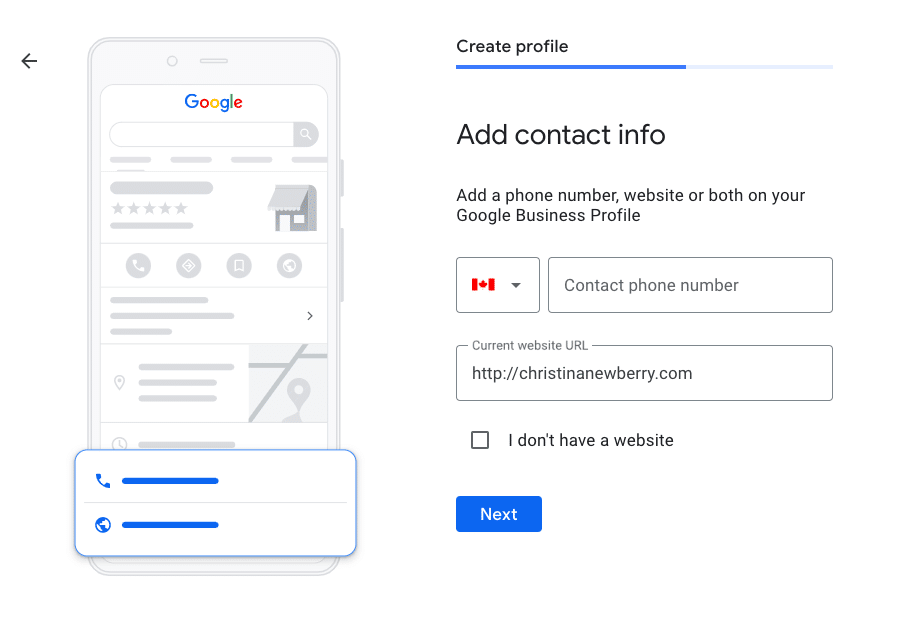 5. Verify your business
After adding all the required information, make sure to verify your business. For this step, you will be required to fill in your address and postal code details.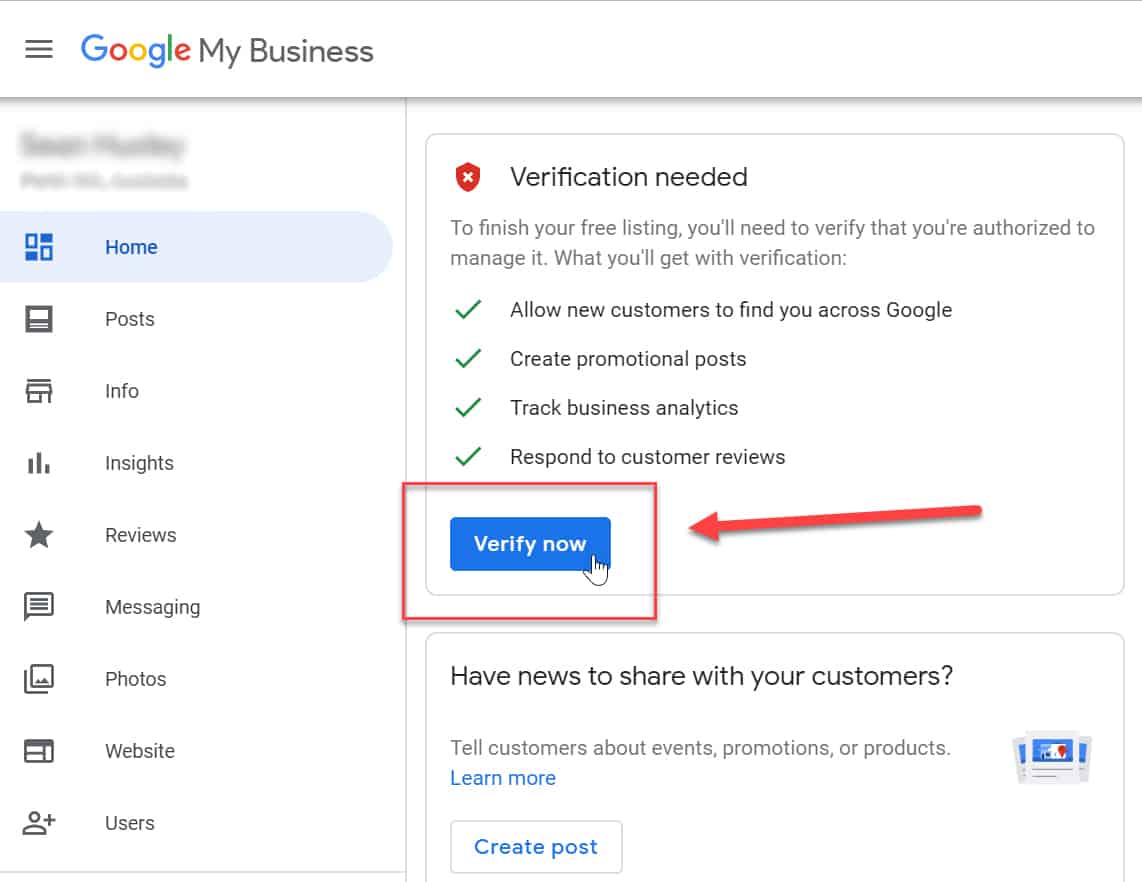 6. Optimise your profile
Creating a Google my business account isn't enough; you have to optimise it as well. Fill in your business description, add company pictures, working hours, and all the relevant information.
Along with other important information, it even allows you to add business hours and pictures of your organisation. Adding business hours lets your customers know about the time they can visit your store or contact you.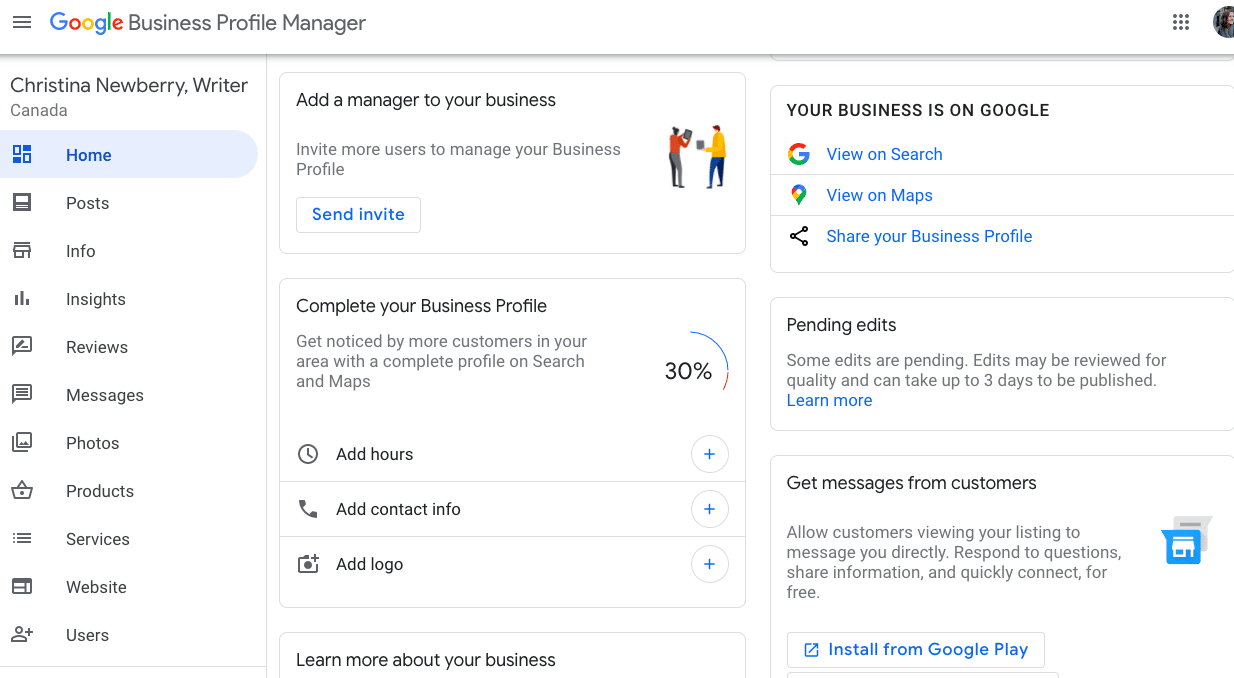 Now, you are all set to manage your profile and get detailed insights about your business.
Conclusion
We hope you've understood that a Google my business account makes it easier for businesses like yours to gain online visibility by promoting your products and services more authentically. It's an effective way to connect with a wider audience. But don't assume that it's a one time job. You need to analyse your profile, optimise them frequently, and fix the issues that may arise in the future. That's why we created this blog series to help businesses like you to succeed online!