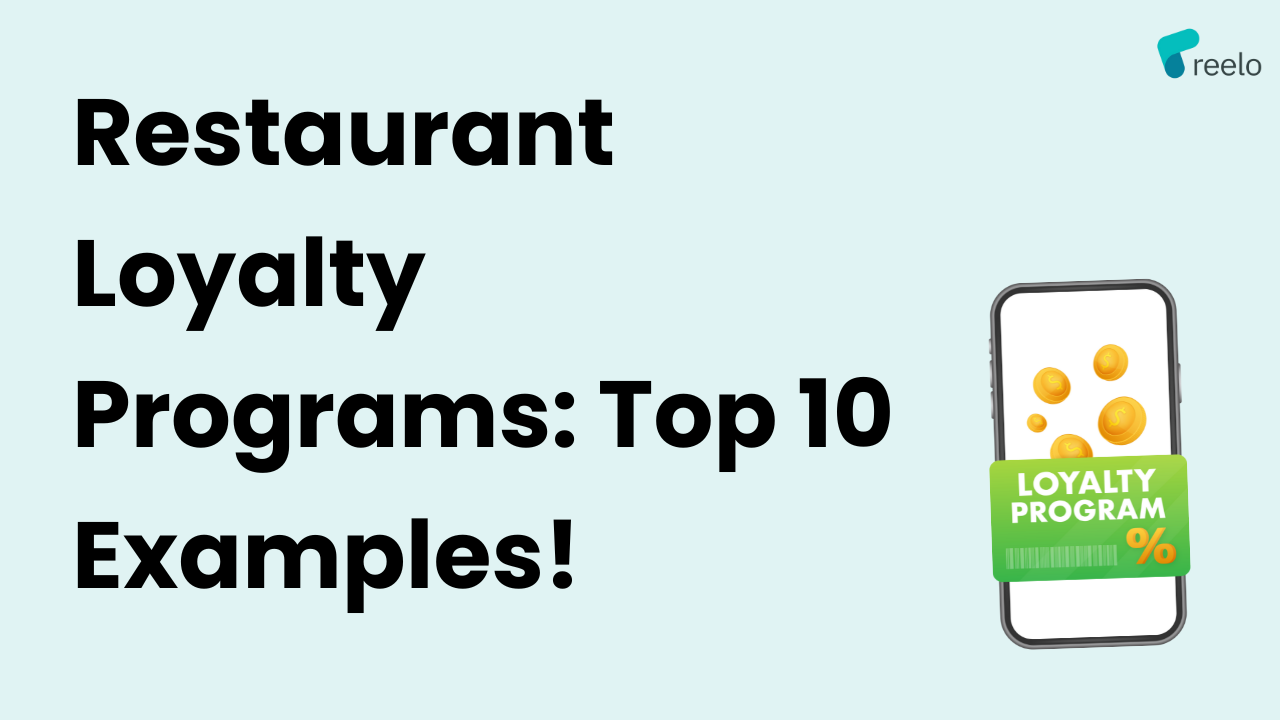 Here are some real-life examples of branded restaurant loyalty programs. Read to get the right inspiration for your loyalty program!
Picture this: A dining place where customers keep returning, not only for mouthwatering cuisine but for irresistible rewards. And it turns one-time diners into loyal and repeat customers. Well, this sounds rewarding for every restaurant business.
In a world where the competition in the food industry is becoming fierce, it is important to leverage that secret ingredient of building a loyal customer base—a customer loyalty program.
Loyalty programs are no longer a buzzword but an excellent strategy to build loyal customers and set you apart from your competitors.
Do you want to build credibility and strengthen your relationship with your customers? In this ultimate guide, we will discuss the best examples of loyalty programs for restaurants that have successfully improved customer loyalty and engagement.
Why Do Restaurants Need Loyalty Programs?
Loyalty programs play a pivotal role in determining the long-term success and sustainability of your restaurant business.
These programs are designed to reward your customers and encourage repeat dining and more spending. Customers are more likely to choose a restaurant that rewards them and makes them feel valued every time. Hence, restaurants want to build a loyalty program and create a sense of appreciation among their customers. These programs help restaurants retain existing customers and attract potential ones.
Top 10 Restaurant Loyalty Program Examples
Here are 10 examples of loyalty programs for restaurants you should know about.
1. Pizza Hut
Known as Hut Rewards, Pizza Hut's loyalty program allows customers to earn slices. Customers can earn one slice for every £10 spent. They can redeem the reward after they have earned a particular number of slices.
Slices are the reward points customers earn after they have placed their online orders on Pizza Hut's website. This loyalty program is simple. Customers can sign up for this by simply visiting PizzaHut.com. After signing up, they can opt for the Hut Rewards program.
The simplicity of its rewards program is one of the prime reasons behind more sign ups. Because customers often sign up for programs that are easier to use and understand.
2. Chipotle
Chipotle's Chipotle Rewards program is more focused on value and building community. It is not just a plain subscription-based loyalty program. Customers can earn 10 points for every $1 they spend in a restaurant, app, or online.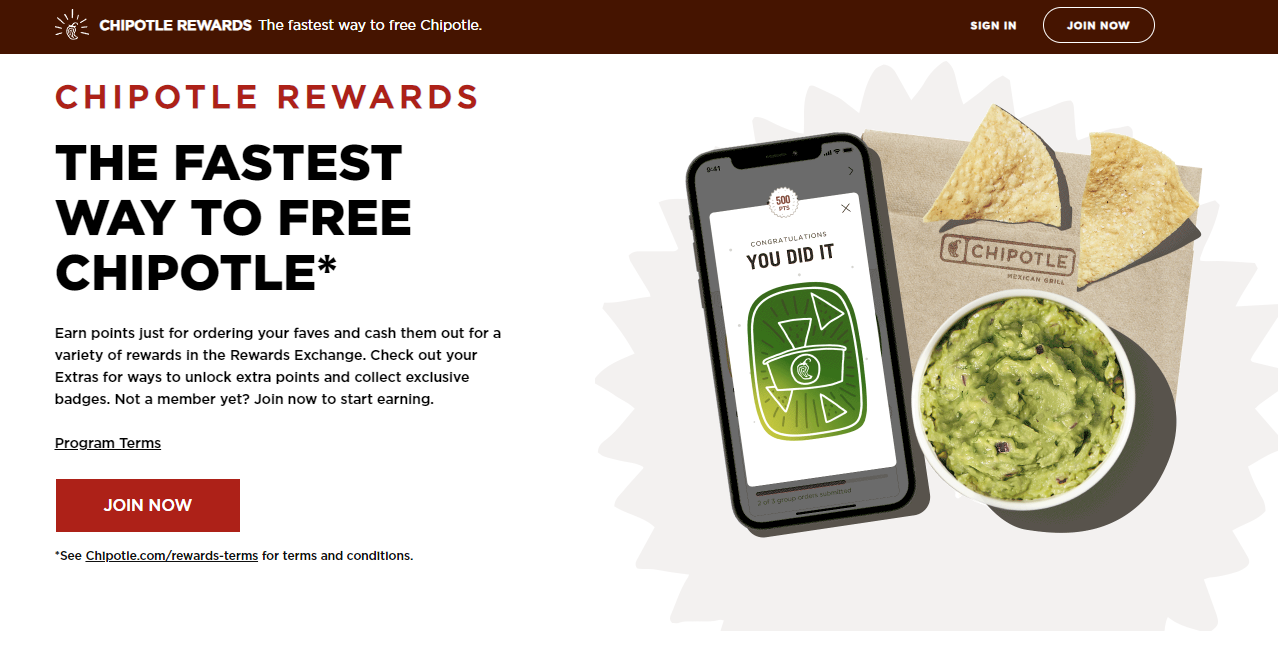 They can redeem their points in the Reward Exchange and get multiple rewards like guac, burritos, donations, and apparel. Chipotle also offers several benefits like early access to the new menu, free guac on signing up for the program, and more.
The best way to access these incredible rewards and benefits is through their app.
3. Starbucks
Today, you can spot most people at Starbucks enjoying their coffee while working or hanging out with their friends and family.
Starbucks is indeed known for its delicious coffee. But its customer loyalty program is one of the prime reasons behind its loyal customers.
Why - Its reward program is value-based and provides exclusive benefits like free drinks, birthday rewards, early access to new products, and more. Moreover, Starbucks' loyalty program is designed after understanding the needs and preferences of its customers.
It has a tiered loyalty program categorized as ''Welcome'', ''Green'', and ''Gold''. As customers cross one level, they unlock exclusive benefits. Such loyalty programs build a sense of competitiveness between the customers. This pushes them to spend more to earn more rewards.
Customers can earn stars on every Rs.300 spent on their registered Starbucks Card. They get eligible for different rewards once their stars increase. Thus, it's not surprising that its members increased from 2,50,000 in 2017 to 5,00,000 in 2019.
4. Subway
Subway has sparked joy and happiness amongst people through its mouthwatering taste. Over the years, people have been enjoying its subs. It's a great example of winning hearts by serving delicious food.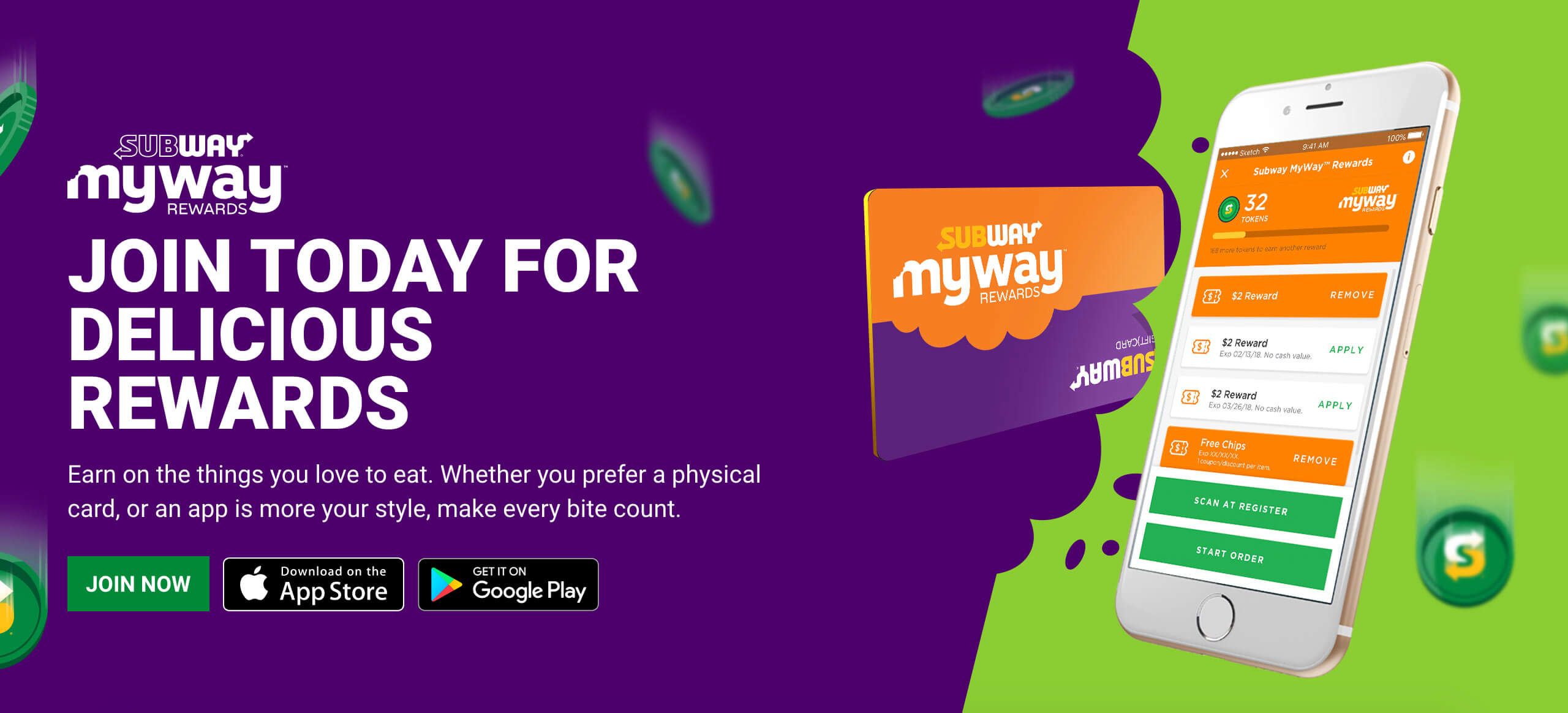 Credits
But what makes Subway different is its Subway MyWay reward program which was launched in 2018. It was developed after surveying the customers and understanding their needs. Because team Subway wanted to deliver a more personalized and seamless experience.
This customer loyalty program was developed to replace Subway's SubCard loyalty program. Now, customers don't have to carry their card everywhere and fear losing the same. They can use the program and track their rewards through the Subway app seamlessly.
5. Zomato
Zomato Gold is one of the most popular and used restaurant loyalty program.
Recently, it relaunched its Gold Loyalty Program with delivery and dine-in benefits. It is priced at INR 149 for three months.
Members who have subscribed to this program will get unlimited free deliveries at restaurants within a 10 km distance or for orders above Rs. 199. The Gold members can even get up to 40% off on dining out, so they can save on their favourite meals.
When customers get more discounts and benefits, they end up spending more. This benefits restaurants in terms of sales, revenue, and customer loyalty.
6. McDonald's
The king of fast food restaurants is loved by many. It runs heavily on a franchised business model and has more than 40000 outlets worldwide.
Like any other restaurant, it runs a loyalty program—and that too is a successful one.
MyMcDonald's Rewards has more than 20 million members with the program being categorized into 4 tiers. Customers earn 100 points for every $1 spent on McDonald's products. The higher the points, the more valuable rewards you can redeem.
Furthermore, these points can also be exchanged for a free meal.
7. Partake Foods
Partake Foods' loyalty program is a great example of making customers feel valued at every stage.
It offers rewards to customers for signing up for their newsletter, leaving feedback, any purchases, or celebrating birthdays.
Partake Foods also offers rewards for referrals i.e., both referral and referee get $2 off. Such rewards have helped the brand grow a valuable community and establish trust with its customers.
Rewards programs like these always make customers feel appreciated and a special part of the brand.
If you are looking for loyalty program ideas for restaurants, Partake Foods' loyalty program is a great example to learn from.
8. Wendy's
Apart from its popular hamburgers, Wendy's is also known for its kickass marketing. If you are a social media enthusiast, you may have come across several incredible campaigns executed by the brand.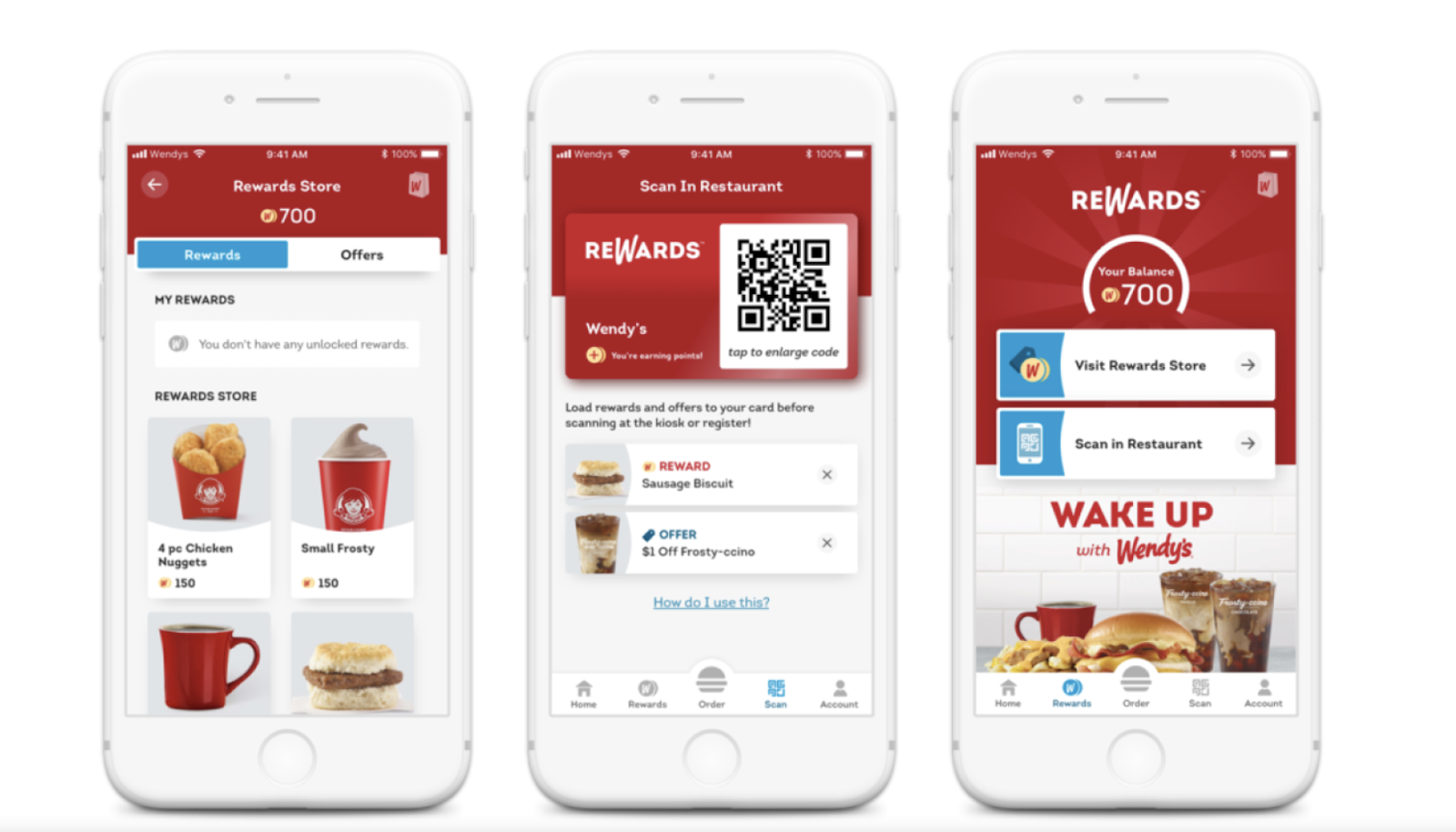 Credits
But that's not the only thing that keeps their customers glued to them. One of the excellent things about Wendy's is their loyalty program.
Customers get 10 points for every dollar spent. These points can be redeemed for various food items. They can either pay via Wendy's app or scan the QR code to collect their points.
9. Drink Monday
Drink Monday has created one of the most successful loyalty programs in the food and beverage industry. The Drink Monday Loyalty Program awards points for two things: social media interactions and dollars spent. Customers can redeem merchandise for different bottles of zero-alcohol gin, and more.

They also offer incentives for referrals. Both the referee and the referral get a chance to earn $10 off. It not only builds trust but expands the customer base and increases brand loyalty.
10. Costa Coffee
One of the competitors of Starbucks, Costa Coffee is a popular coffee brand worldwide. Along with its tempting coffee, it boasts its excellent restaurant loyalty program too.
Costa Coffee's Costa Club loyalty program can be accessed in two ways: via the app and a loyalty punch card.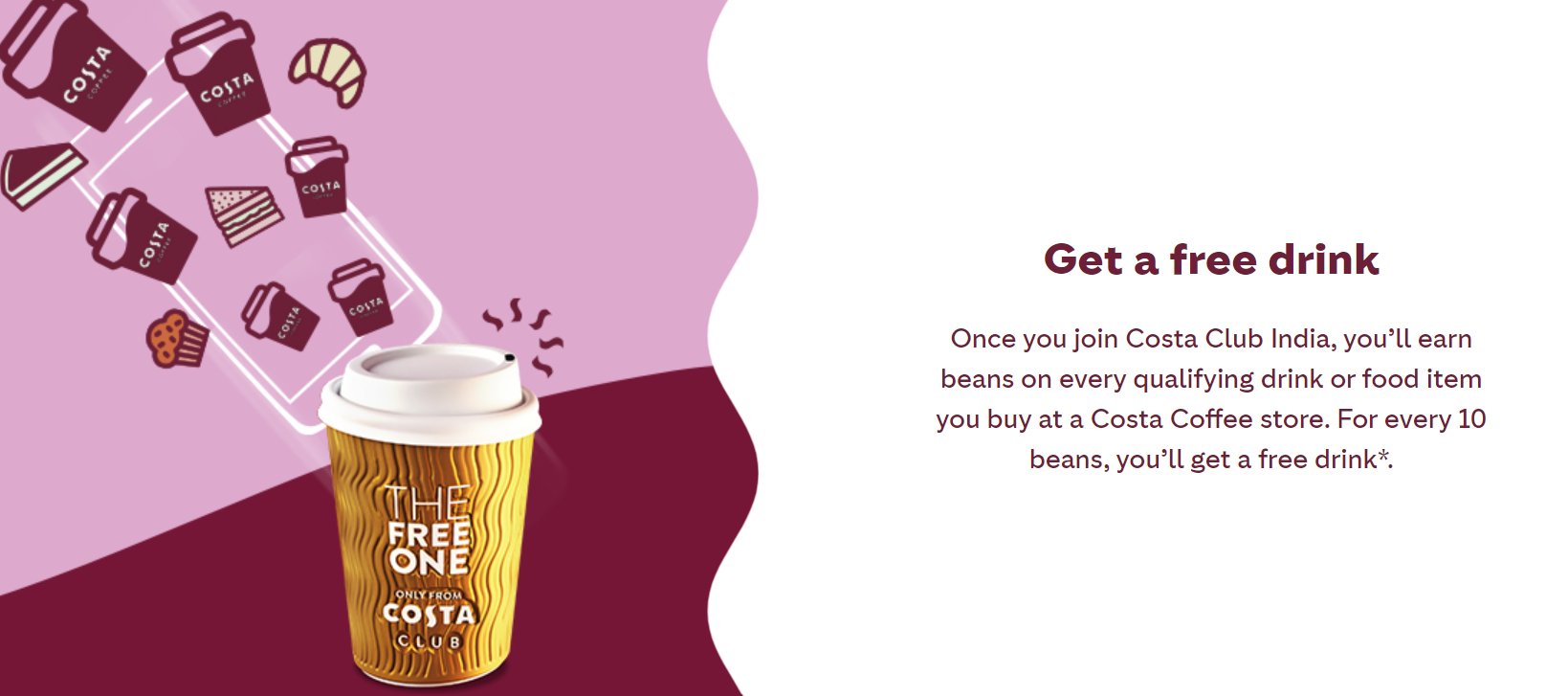 Once the customers sign up for the loyalty program, they can earn a free drink for every 8 beverages they purchase; however, these members can also receive exclusive benefits based on their purchasing history throughout the year. The more the benefits, the better. It's because customers often choose restaurants that offer them a good amount of rewards and make them feel appreciated.
Are Loyalty Programs the Future?
Yes! Building loyalty programs for your restaurants can play a critical role in improving customer loyalty and overall business revenue. These programs have become the bread and butter of every business, including the food industry.
From loyalty points to exclusive discounts, loyalty programs can let you reward your customers in different ways. These rewards make customers hungry for more and push them to make repeat visits to your restaurant to redeem their rewards and earn more.
Many restaurants are already leveraging the power of loyalty programs. It's your turn to design a successful program and satisfy both your business and customers.
Are you ready to improve customer loyalty and improve your restaurant's revenue by building a successful loyalty program? If yes, sign up for Reelo today.