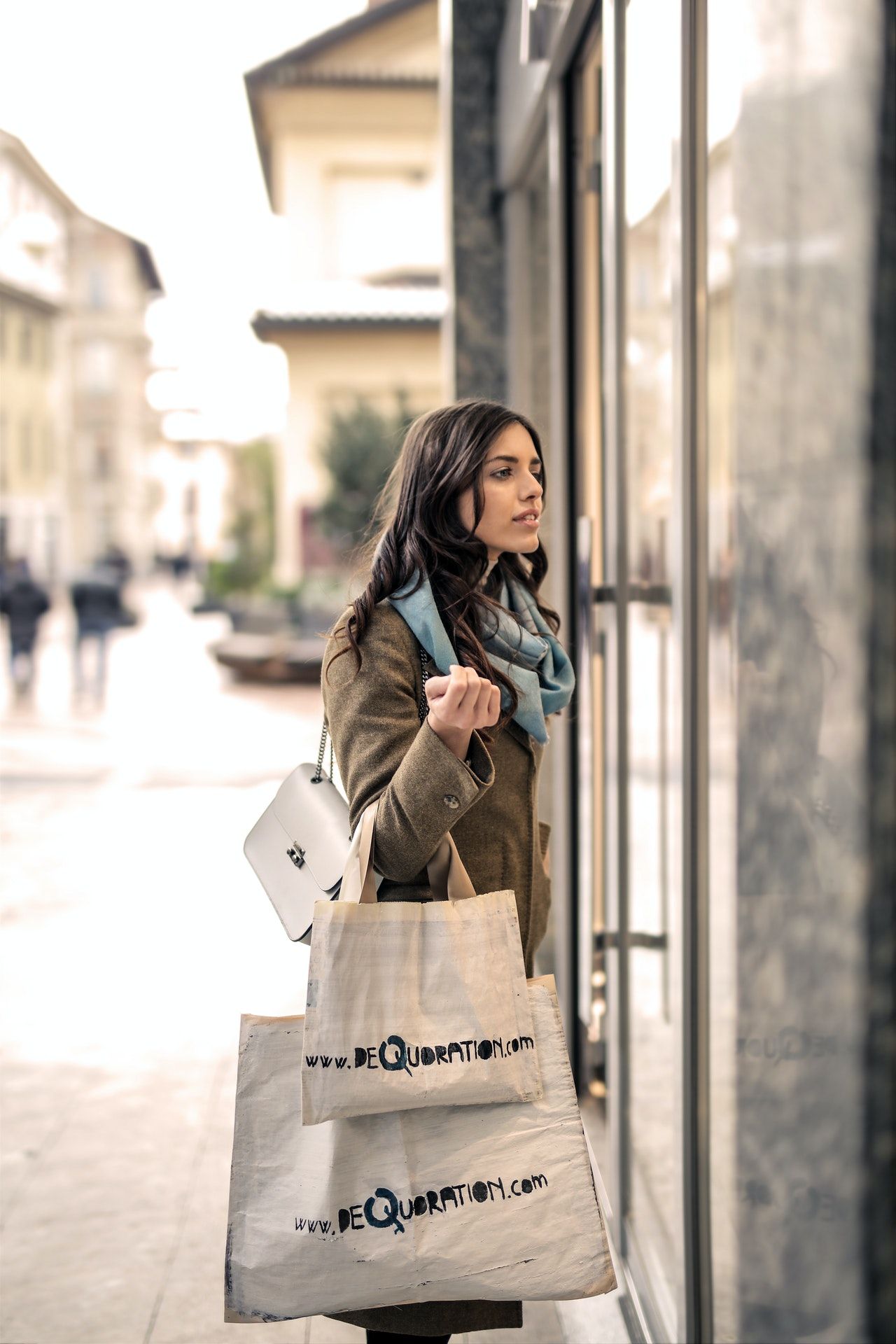 The retail industry is booming in India. We have compiled a list of the 10 most profitable retail business ideas to help you get started. Read more
India is one of the top 5 retail markets in the world today. The retail industry currently contributes to about 10% of our GDP and employs about 8% of our workforce, and is expected to grow at a rate of 15% CAGR to reach 18% by the year 2025.
With changing times, demographic profiles and consumer preferences have also evolved. Healthy economic growth and urbanization are among the major factors driving this shift in the retail market of modern India.
This sector is experiencing exponential growth with the expansion taking place not just in the major cities but also in tier II and tier III cities across India.
This comes as exciting news for budding entrepreneurs interested in starting a business of their own. Are you looking for retail business ideas that are low on investment but high on returns?
We have compiled a list of the 10 most profitable retail business ideas to help you get started:
1. Grocery Store
This is an ever-growing and ever-needed retail niche. Be it the pandemic or any other global disruption, grocery stores are never going out of business.
You will need to plan how you want to get started, and whether you want an online/offline store. Considering the increase in the number of players in this segment, you also might want to consider identifying opportunities to differentiate your business.
2. Pharmacy
We have witnessed exponential growth in the pharma market in recent times.
Some major factors that affect the pharmaceutical market size are disease prevalence, changing consumer behaviors, drug affordability, government regulations, and disruptions in the global supply chain.
With online orders and doorstep deliveries, this segment is adding to people's convenience and making it easy for them to get their medicines delivered to them at lower rates in the comfort of their homes.
However, with the competition getting fiercer every day, you will need to provide value-driven services to make your business stand out.
3. Kids Store
A store selling goods exclusively for kids is one of the most profitable business ideas. Whether it is toys or children's books or clothes, the demand is here to stay.
You can offer a wide range of products all under one roof. Be sure to keep up with the trends to ensure your business keeps growing and more people keep coming into your store.
4. Cosmetics
The global cosmetics market size was valued at $380.2 billion in 2019 and is projected to reach $463.5 billion by 2027, registering a CAGR of 5.3% from 2021 to 2027.
With a growing affinity toward beauty and wellness, the personal care product industry for both men and women is booming.
Now is the best time to start your cosmetic company and grow it into a profitable business.
However, you should first gather some preliminary understanding of the industry and get some insights into customer preferences and see how you can boost the numbers with these insights.
5. Fruit Shop
If you understand how to get fruits delivered straight from the farm to your customer's doors, then this is an excellent business model.
Health-conscious customers are always looking for fruits rich in antioxidants and dietary fiber. With western food trends taking precedence in India, the demand for imported fruits has also grown in recent times.
If you add imported varieties to your business, you will be able to gain more profits.
6. Organic Foods
With a growing interest in organic food, there are many takers for this type of business. You can sell organic fruits, vegetables, flours, and teas or start an all-in-one organic store for your customers.
Rising consciousness amongst consumers about the side effects of artificial food additives has additionally boosted the growth of organic food in recent years.
In the post-pandemic world, a lot of people are into the organic way of living, and it is rapidly evolving as one of the most profitable businesses.
7. Sweets and Snacks Store
There is a growing demand for homemade sweets and snacks, considering most of India thrives on good food and snacks.
If you are good at making sweets, you can start from home and then gradually expand your business into a store. We Indians love our food, and this is one business idea that is never losing its charm.
8. Mobile Accessories
India is one of the largest and fastest-growing smartphone markets globally. This is a major factor that has boosted the demand for mobile accessories.
People are going gaga over technological trends and as a result of the same, multiple local brands have emerged that design trendy and quirky products for the growing segment of tech junkies in India.
If you are looking to capitalize on these emerging trends, now is your time to get started.
9. Kitchenware
People and their penchant for good kitchenware will never go out of fashion.
Don't you remember the time you went a little overboard with your budget to have that fancy china set? We've all been there.
Having a good kitchenware store that offers all kitchen accessories, ranging from utensils to designer tableware, is always a good business idea.
You must ensure that you are stocked with the latest inventory and have everything needed for growing your customer base.
10. Stationery
This is another viable retail business model. A stationery store has something for everyone. From kids to adults, we all love going to the stationery store, don't we?
From low-budget to premium products, there is a variety of things that you can offer your customers. If you can build it into a one-store-caters-all model, you might be able to earn more profits.
The first step is to open your store. The next steps are:
Identify whether you want a traditional store or an online store. You can also go with a hybrid model.
Find the right space for the store. It is important that the locality is suited for the business.
Market your business to get more customers to your store and grow your business.
Now that you have understood how to set up your business and acquire new customers, let us talk about how to keep your customers in your business forever.
Onboarding new customers for your retail business is manageable, but how do you keep them coming back to you over and over again?
With new retail stores popping up everyday, you need a strong customer engagement strategy to knock it out of the park.
With a tool like Reelo, you can effortlessly manage all your customers, keep them in the business, and boost your revenue with repeat sales.
With our loyalty program and the extensive range of marketing templates, you can send relevant and engaging campaigns, offer the right incentives and grow profitably with your most valuable customers.
Sign up for a free trial of Reelo today!