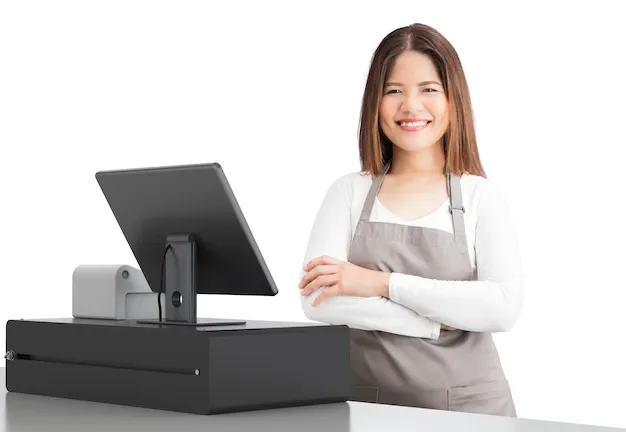 Do you want to run your business and manage daily transaction without any hassle? Here are top 5 point of sale systems that can help you with the same!
Let's go back to the 1880s — The period when many new brands were established and people started to see economic growth and prosperity in many parts of the world. But back then, it was difficult for retail stores and restaurants to track and analyze everyday sales. Even though owners had an idea of total transactions, POS billing software would have made it easy for them. Yes, you read it right!
Now jump to the year 1973, IBM introduced the first computerized POS system in India. It helped in better business management by simplifying the checkout process. However, this was not enough because businesses required a 360 degree system to carry out all the operations. But thanks to technological advancements in billing softwares, things started changing for the better.
How billing has changed for the better?
Coming back to the present year, imagine running a restaurant or retail store without installing an effective billing software? You might have to keep a track of all the transactions on a paper. The restaurant or retail management operations will slow down. Lastly, it might get difficult to get real-time insights. It sounds scary, right? — To track sales, manage thousands of customers, and improve their experience on a daily basis. That is why having a POS software for small business can take your business a long way and streamline your business operations.
An efficient Point of Sale system is an integral part of your restaurant or retail store, hence it is equally important to choose the best from the multiple options.
However, you may still have this question - what is a point of sale system? Well, before understanding the top 5 Point of Sales systems in India, let's learn what it really means.
What is a Point of Sale System?
Let's break the definition for you.
Point of Sale is simply a place where your customers pay for the product or services they have purchased from your store. Whereas, a POS system is a hardware or software that enables your business to make the sales by recording the transactions.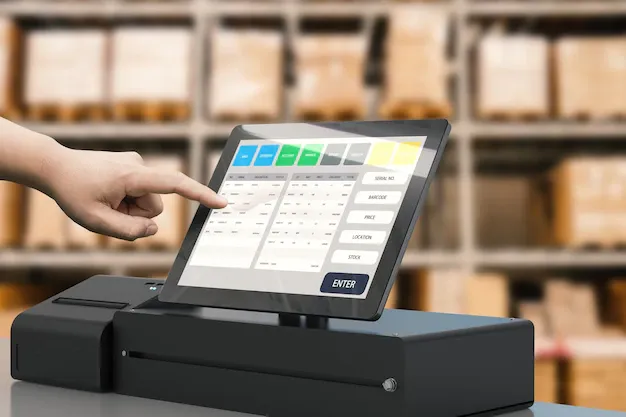 The modern POS billing software goes beyond tracking transactions. Thanks to the technological advancements, small businesses can now stay ahead of the competition and sustain their growth in the industry. One can now even manage customers, add discounts or offers, add additional products or services, manage inventory, leverage loyalty program integration, etc. How can small retail or restaurant businesses like yours resist such softwares that offers multiple benefits to skyrocket your sales?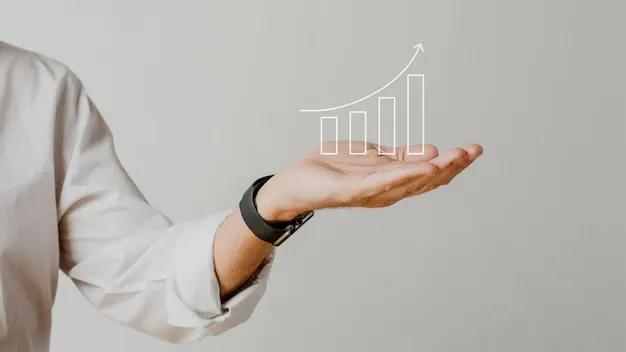 Now that you have learned the definition of a POS system, let's help you explore some of the best POS systems in India!
Best POS Systems For Small Business February 2023
Choosing the best POS software for small or big business (especially retail stores and restaurants) can be a bit challenging. Here's a list of top 5 POS systems curated by us in no particular order -
Petpooja
Rancelab
POSist
VasyERP
EzeePOS
Like any other business, restaurants face numerous inefficiencies in terms of scaling up the brand. Imagine hundreds of customers visiting your restaurant every day. Even though you are doing perfectly fine with sales, food, and service, the daily struggles can lead to tremendous downfall. To solve this exact problem is why you need PetPooja, a POS billing software for restaurants.
Features:
Now, guess what? It's not just a normal billing software for restaurants, but has more to it:
Managing inventory for restaurants has never been easy. But with this restaurant POS India, you can save all your inventory management time. Raise stock requests, get live food-cost reports, raise a purchase order for suppliers, and much more for effective inventory management.

You can easily show your restaurant menu on your business card with discounts, offers, etc. Make your customers feel more special.

PetPooja even allows you to have loyalty program integration on a single dashboard. You can integrate this POS billing software with your Reelo account and start rewarding your customers.
Also, PetPooja is not only limited to single integrations but also has many other features like B2B delivery, payments, accounting, etc.
Do you want to know more about PetPooja? Then, take a free demo with them to explore more benefits!
As and when a retail or restaurant business starts growing, it requires 360 degrees solutions to scale the business. Because it then needs to continuously adapt to changing needs to the business. That's where you need RanceLab for efficient solutions.
With 25+ years in the industry, RanceLab has successfully partnered with more than 55000 installations, providing end-to-end solutions to many retail businesses and serving the food & hospitality business.
Look at these benefits if you are still thinking why you need RanceLab as a POS system:
For restaurants:
Increase customer retention with upto 46% repeat business
Customizable menu for restaurants
Robust inventory management system
eBill and digital payment system to increase transaction speed and much more.
For retail stores:
Analyzes fast moving and profitable category
Establishes seamless purchase pattern (for supply chain management)
Helps in effectively analyzing the holding cost of stock on square feet basis, etc.
Features:
Both restaurant and retail businesses can switch to RanceLab to leverage its incredible features like:
Inventory & store management
Loyalty & campaigns
Data-backed analysis & insights
Supply chain management, etc.
RanceLabs is trusted by 1000s of retail stores and restaurants in 40 countries. If you want to empower your business as well, you can either directly integrate your RanceLab's POS account with Reelo or even take a free demo to make an informed decision.
POSist is a restaurant technology platform that can help you make a visible impact on your overall business i.e., product, pricing, people, promotions, and place of operations. It aims to help restaurant owners to improve the efficiency of their business by offering a robust platform with over 150+ integrations.
The F&B industry has been constantly growing. Every day, you can find new cafes, cloud kitchens, or restaurants being set up in your cities. In this competitive market, it is important to cater to your customers' needs. Thus, POSsist restaurant POS is the best bet for you.
From offering 100% restaurant management solutions to providing insights into your target audience, POSist will simplify the process for you and improve the bottom-line efficiency.
Its features like:
Billing
Inventory management
CRM
Loyalty program management
Supply chain management
Data-backed insights, and much more, will simplify the process for you and improve the bottom line efficiency. With its 360 degree approach to enterprise restaurant technology, it allows restaurant business to scale their growth and even deliver consistency in guest experience.
With POSsit restaurant POS, one thing is guaranteed — Improved efficiency and increased customer retention! An organization with a higher customer retention rate is more likely to see increased profitability, lasting customer relationships, and drive repeat purchases. You can even integrate your POSist account with Reelo, add customers automatically, and scale your business.
Another one on the list of point of sale systems for both small & medium-sized business is VasyERP. It's a one-stop solution for your retail business management. With VasyERP, you can experience cloud-based POS & billing software and streamline the entire process.
Retail businesses need advanced services to run retail management and other business operations at a faster rate. VasyPOS is capable of creating transparency and saves time by offering valuable and effective features.
Features:
It allows you to send offers via SMS, so that you are quick in communicating with your customers.
Retail stores frequently see large sales and purchase transactions that require effortless management. VasyPOS removes all the hassle by offering sales and purchase management.
Retail business operations even need loyalty program integration to increase customer retention rate and improve loyalty. VasyPOS allows you to do the same by letting your design loyalty and membership points, improving the customer experience.
Managing bills & payments, customer orders, food menus, employee sfits, etc., can be overwhelming when done together. Many restaurant businesses often fail at these because they don't have installed an effective system for the same.
EzeePOS can streamline restaurant management to carry all your operations smoothly. With 500+ integrations and 44K users, this platform can help you convert, analyze, and expand your reach. It follows a customer first approach and has globally recognized solutions creating a seamless experience for all the users.
Features:
EzeePOS is designed for all the restaurant types aiming to increase efficiency and enhance customer experience. It offers the following:
Table and menu management
Billing operations
App to run operations instantly
Stock and inventory management
Integrated loyalty system to manage loyalty cards and points, etc.
EzeePOS can help in carrying out restaurant management effortlessly. Explore many other features and benefits, and get started by signing up for its free trial.
Why is Understanding your Billing and Operations Important?
Your POS is the centre of your business. It contains all the billing data that you can use to provide personalised customer experiences, better customer engagement, build loyalty programs and more!
All you need to do is integrate your POS with your CRM and you can make the most out of your billing data. Reelo provides you with easy integration for all the leading POS systems out there. With just a few simple steps, you can avail of benefits like:
Customised customer loyalty programs
Attractive WhatsApp and SMS campaigns
Valuable customer feedback
Personalised referral program
Increased online reviews
And a lot more!
Final Thoughts
We hope this list of top 5 Point of Sale Systems will help you to choose a better software that helps you increase the revenue of your retail/restaurant business.
You have a POS but not able to maximise your sales with it. Then this is the right time to integrate your POS with Reelo and maximise your sales with your billing software.
Make sure to integrate your new POS software with a loyalty program builder to start building a loyal audience from Day 1. Choosing the right integrated loyalty systems can be challenging because, in the end, it all comes down to running a successful loyalty program that retains customers, increases your revenue, and improves your brand reputation.
With Reelo, you can create your own loyalty program, customize it, and send the rewards to your customers in seconds. Moreover, this platform even allows you to integrate your POS account to help you easily send campaigns and run your loyalty program effectively.
So, what are you waiting for? Get started by signing up for your free trial today!