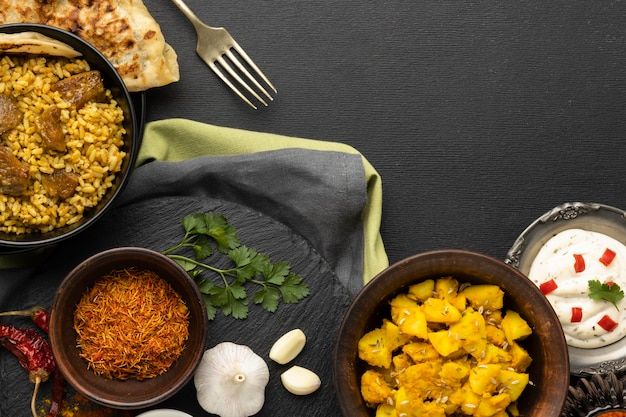 Are you a restaurant owner? Here are 4 food and beverage trends you must follow in 2022.
The pandemic had a huge impact on the F & B industry. Lockdown put a shutter on many cafes and restaurants, leading to revenue loss for many brands.
Reason - People stopped hogging at cafes and switched to a healthy lifestyle. The ones who loved eating junk food began cooking at home. Health, safety, and sanitization became the #1 priority.
However, after the lockdown was lifted, things got back to normal. Today, you can see that people have started visiting their favorite cafes again. Restaurants have started investing in new technologies and are executing different strategies to drive more sales in 2022.
Here are the food & beverages trends of 2022 that a restaurant owner cannot afford to miss.
4 Emerging Food & Beverage Trends in 2022
1. Introducing Restaurant Meal Kits
The Grand View Research Meal Kit Delivery Services Market Share Report (trulyexperiences) has predicted that this industry may see a compound annual growth rate (CAGR) of 13% from 2021 to 2028.
Reason - Lockdown restrictions worked in the meal kit industry's favor. Moreover, millennials, especially the outstation students, prefer home cooked meals over restaurant food. These meal kits are healthy, value for money, and satisfactory.
These kits are gaining immense popularity in families as well. The traditional mindset of families is changing with time. Both male and female members of almost every family are working. Therefore, no one has an adequate amount of time to cook food all by themselves. It leaves them with a healthier and safer option — Meal kits.
Customers do not want to spend much time in their kitchen and improve their eating experience by having healthier alternatives. Thus, it is no surprise that thousands of people today prefer meal options.
As a restaurant owner, you can target people preferring a healthy lifestyle. For example, you can create a customized restaurant meal kit specially curated for them. It can consist of healthy food like salad, chapati, rice, etc.
2. Vegan lifestyle
Many people from commoners to big celebrities have shifted to a vegan lifestyle.
Reason - Veganism helps prevent animal slaughtering and brings a positive climate change. Furthermore, it reduces the risk of chronic diseases and is great for your health.
Indian celebrities like Virat Kohli have turned vegan and stepped away from animal-based products. He even said in an interview that the change in his food lifestyle has been the big reason for the improvement in his game.
He is not the one. But, many national and international celebrities like Sonam Kapoor and Beyonce, have switched to a vegan lifestyle either for animal welfare or health reasons.
The global demand for plant-based food is on the rise. In 2020, the plant-based dairy and meat sales were $29 billion. According to the Bloomberg Intelligence Report, the sales are expected to increase fivefold by 2030.
It is evident that the demand for vegan food is going to grow at a massive rate and may replace the unhealthy lifestyle in the near future.
Following are some of the best cafes to have delicious vegan food. These cafes should definitely be on your list if you are looking forward to trying plant-based food.
Kolkata is definitely one of the popular cities to hog on delicious food, especially for people who love non-vegetarian food. But now they have a variety of vegan options available too. At Wabi Sabi, you can try mouth watering dishes like zucchini rolls and mushrooms. Dive into the exquisite flavors of its dishes and have a wholesome food experience.
Mumbai is a hub for trying different cuisines and Earth Cafe is definitely a must-try for plant-based food. Located in Bandra, it serves smoothie bowls, sandwiches, and much more. You can also try keto-friendly and gluten-free dishes here.
Carrots is the first vegan restaurant in India. So, how could you miss hogging on its delicious dishes? The place is filled with tempting dishes and positive vibes. Although it is famous for its freshly baked carrot cake, you can fill your tummies with tasty dishes like pizzas, smoothies, wraps, and much more. Carrots is a place worth trying!
3. Cloud Kitchens
Cloud kitchens are one of the popular trends in the food and beverage industry.
A cloud kitchen is a professional cooking facility that is established for food deliveries or takeaways. There is no dine-in option available for the customers.
The delivery format makes it the most popular startup idea.
Reason - Because entrepreneurs don't have to spend a huge cost on infrastructure. It can be started from home and focus can be placed on food quality, delivery, and packaging at the beginning. Plus, the concept is getting popular amongst customers as well. Do you know why? Because customers prefer delivery and takeaways more than dine-in.
You can also be specific with your menu options — If you want to serve one type of cuisine or offer a variety.
For instance, take Faasos!
Started in 2011, Faasos is currently serving in 15+ cities successfully. One of the best cloud kitchen concepts in India, they have garnered around $276.1 million in investment till date.
Business Model - They have their own food delivery app and riders. Furthermore, Faasos has even tied up with famous food delivery apps like Zomato & Swiggy.
It's a simple business model that has helped them win around 40 lakh customers till date. They offer a variety of cuisines like Chinese, South Indian, Wraps, and much more.
The majority of your investment will go into kitchen equipment; however, if you want to open your cloud kitchen at a popular spot, you will require more investment for the infrastructure. Your cost also depends on the number of cuisines you want to serve to your customers. The more the cuisines, the higher the kitchen equipment cost.
Make sure to get a license and a POS software for managing bills and inventory before starting your business. There are various types of cloud kitchen models like multi-brand, an independent cloud kitchen, hybrid, fully outsourced, and delivery app owned. Study the models in-depth and choose the one that fits your business objective.
4. Customized Food Options
Customization not only plays a crucial role in restaurant marketing strategies, but is among the popular food and beverage trends of 2022.
Food safety, taste, and quality aren't the only selling points. You need to give customers a big reason to choose your restaurant. That is customized food options. They are looking for food options based on the health benefits it provides to their body.
For example, many individuals are unaware of nutrients that work best for them or the food combinations with their favorite ingredients. For the former, people usually go to a nutritionist who prepares a customized diet plan according to their needs. Whereas, for the latter, you need to stay at the top of your game to suggest to your customers with the best options.
Customization leaves customers with a variety of options. It persuades them to try something new every time they come to your cafe or restaurant. They are always looking for guidance when it comes to choosing a cuisine. Make sure you guide them better.
5. Dine in has started gaining popularity again
The pandemic was a huge reason for increasing food deliveries. Since people couldn't go to every place, food delivery became an ideal choice. More than that, the main reason is convenience and comfort eating.
Accept it, we all love eating from the comfort of our homes. Food delivery apps allow customers to go through multiple food options, personalized menus, and of course, timely delivery.
Furthermore, food delivery apps like Swiggy and Zomato give real-time updates to the customers.
However, times are changing again. People have started opting for dine in again. It allows them to enjoy and appreciate fine cuisine made by talented chefs. Also, going out for food with family & friends has always been a highlight because it releases stress and creates some memorable experiences.
People are enjoying it as much as food deliveries. Many restaurants have started their own delivery service to get rid of the commission they need to give to delivery apps like Zomato and Swiggy.
Apart from this, it gives them an opportunity to expand their customer base, increase their revenue, and gives a variety of options to customers.
It's safe to say that customers have started enjoying dine in as much as food deliveries.
Final Thoughts
It is important for restaurants like yours to keep up with the food and beverage trends in 2022. As the competition is rising, being updated with the latest food trends can help you attract more customers and increase the satisfaction rate.
The F & B industry is constantly evolving. Sometimes, it becomes difficult to keep up with the predictions. Therefore, we created a list of trends that you can (and should) follow in 2022. There are various challenges in your way. But, it shouldn't stop you from taking your restaurant business to greater heights.
Diners have become conscious of their eating habits and dining places. They have become more obsessed with the food quality than the quantity. Honestly, after the pandemic, more people are avoiding chemical-based food. And if they are consuming it, they make sure to not do it frequently.
Furthermore, your customers want to get knowledge of the ingredients you use in your dishes. Because they want to know what a specific ingredient or food is doing to their bodies. It's about everything today — Quality, flavors, health benefits, timely delivery, customer experience, and much more. Therefore, make sure you do things the right way by following these food and beverage trends.