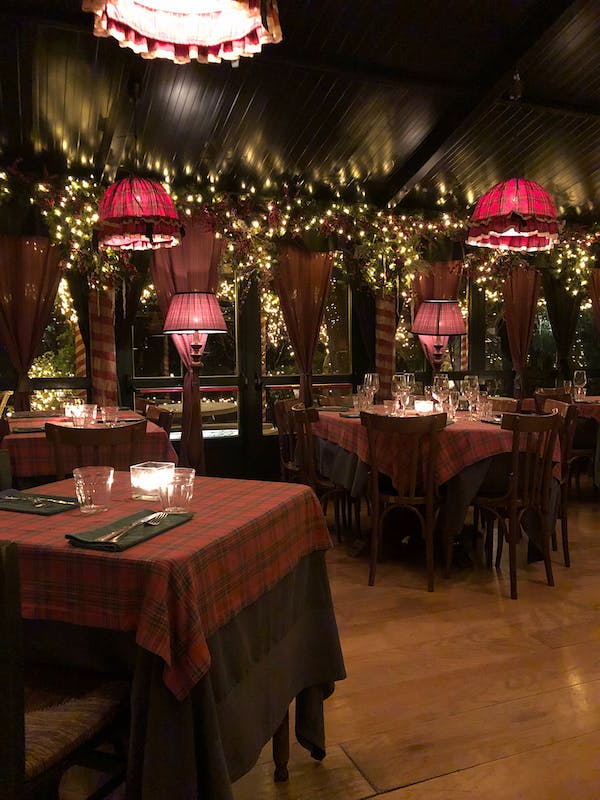 Know complete detail on Best Marketing Campaigns to Increase Restaurant Sales this Christmas. Click to read on Increase Restaurant Sales this Christmas.
Winter is here, along with the most exciting holiday season of the year! This winter holiday period is the time when businesses notice a peak in their sales and profitability. With Christmas and the new year around the corner, people visit restaurants in large numbers to celebrate some quality time with friends and families. Christmas brings opportunities to increase restaurant sales, whether through a special Christmas menu or gifts.
However, with so many dining alternatives available, it is crucial to execute proper marketing campaigns to increase restaurant sales this Christmas. Are you looking for some inspiration for Christmas marketing campaigns? Don't worry, your Santa Claus is here!
We have bought a Christmas gift for you: Here's a list of some of the best marketing campaigns to help you increase restaurant sales this Christmas. Let's get started!
What are the six strategies to attract customers this Christmas?
1. Add a Christmas Special Menu: Gingerbread men, baked ham, Mulled wine, and many other food items signify the onset of Christmas. Restaurants can add a Christmas special menu with all such special food items to attract people to the festival vibe. You can have different types of desserts and drinks on this menu. The menu design should also give a winter celebration vibe to attract more and more people. Your Christmas menu with some special food names adds a festival vibe to your restaurant. Moreover, People feel tempted to order more from the menu.
2. Host Christmas Party: People have missed a lot of parties during the lockdown. Hence, hosting a Christmas party for this year's Christmas eve is something that can get you a lot of visitors. You can give discounts to customers in these parties to make it cost-effective and still generate profit. Advertise the Christmas party on different platforms.
3. Christmas Decoration: Decor forms a significant part of any festival. Likewise, Christmas decor is also the highlight of Christmas eve. People love to enjoy their food with a decoration that has their favourite Christmas tree, Santa Claus, gifts, red and silver balls, fairy lights, snowflakes, and more. Restaurants should do Christmas theme decor with such items. You can also have a Christmas tree in your restaurant and ask every diner to put one decorative accessory on it as a memory. People will then click such pictures, post them, and you get the social media hype.
4. Social Media Contest: Social media is the perfect tool for carrying out any promotions. Restaurants can post about a Christmas contest where followers have to share their favourite Christmas recipes. You can then announce the winner on social media and invite them to taste the same dish in your restaurant. Similarly, you can start any social media contest and announce a surprise for the winner. Such contests persuade your online followers to visit your restaurant and build brand awareness.
5. Christmas Freebies: Christmas is not only about the Christmas feast but also about gifts. We all have heard stories about Santa Claus gifting people on Christmas night. Hence, you should also become Santa for your diners and gift them freebies. You can gift them any of their favourite food combos as per individual preferences, or you can have the same gift for all your visitors that day. Your customers will feel special because of such gifts and might recommend their loved ones to visit you.
6. Partner with Food Influencers: You would have seen so many restaurants collaborating with influencers. You can do that too! Influencer marketing is generating good returns for people investing in it. Food influencers have a huge social media following. People follow them to try different recipes, and different food places and know their reviews. You can partner with such food vloggers in different ways:
Invite them to your restaurant to review your Christmas menu.
Invite them to your restaurant to review the restaurant's ambience for Christmas celebrations.
Invite them for a Christmas live chat session on social media.
These campaign ideas are some of the best ways to increase restaurant sales this Christmas. However, you can always choose something that suits your requirements and budget.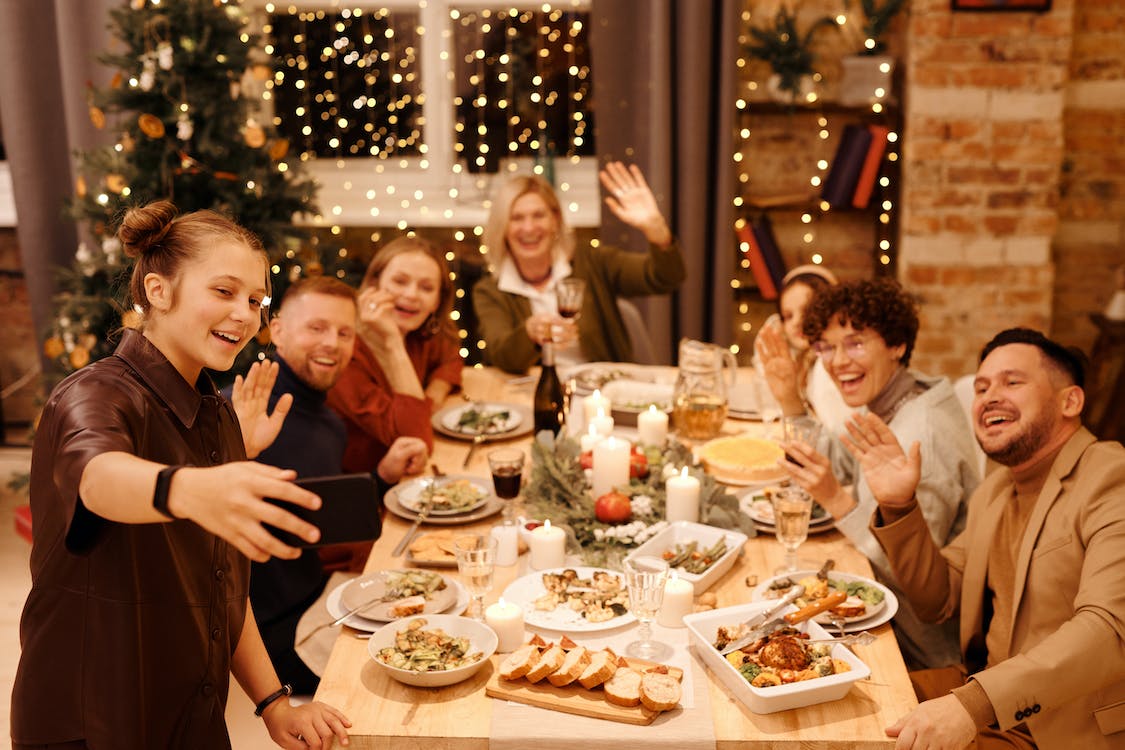 ALSO READ: 4 Ways to Use WhatsApp for Business to Increase Restaurant Sales
How to attract customers for Christmas 2022 (the right way)
Marketing campaigns will only work when you execute them properly. The execution of campaigns involves taking care of some things when planning to launch a Christmas marketing campaign. Here are some tips that you should follow to attract customers this Christmas:
1. Inform People On Time: No one will come to know if you don't tell them. This is why it's extremely important to inform people timely that you are open for business on Christmas. Restaurants should use all possible mediums to spread the word about their Christmas celebrations. You can use social media, website landing pages, WhatsApp messages, emails, and SMS to announce any marketing campaign that you are launching on Christmas.
2. Promote for 12 Days of Christmas: Traditionally, Christmas is celebrated over 12 days (the last six days of the existing year and the first six days of the new year). You can run promotions for these 12 days to stand out from the crowd and increase sales and profits. You can plan a calendar for these 12 days and can run different promotional campaigns for every individual day.
3. Advance Promotions: Christmas is not just a day or week festival, in fact, it is celebrated for months. You should take advantage of this and run your promotions in advance. Many brands announce Christmas offers a month prior to the actual celebration. A sample promotional Christmas invite is shown here: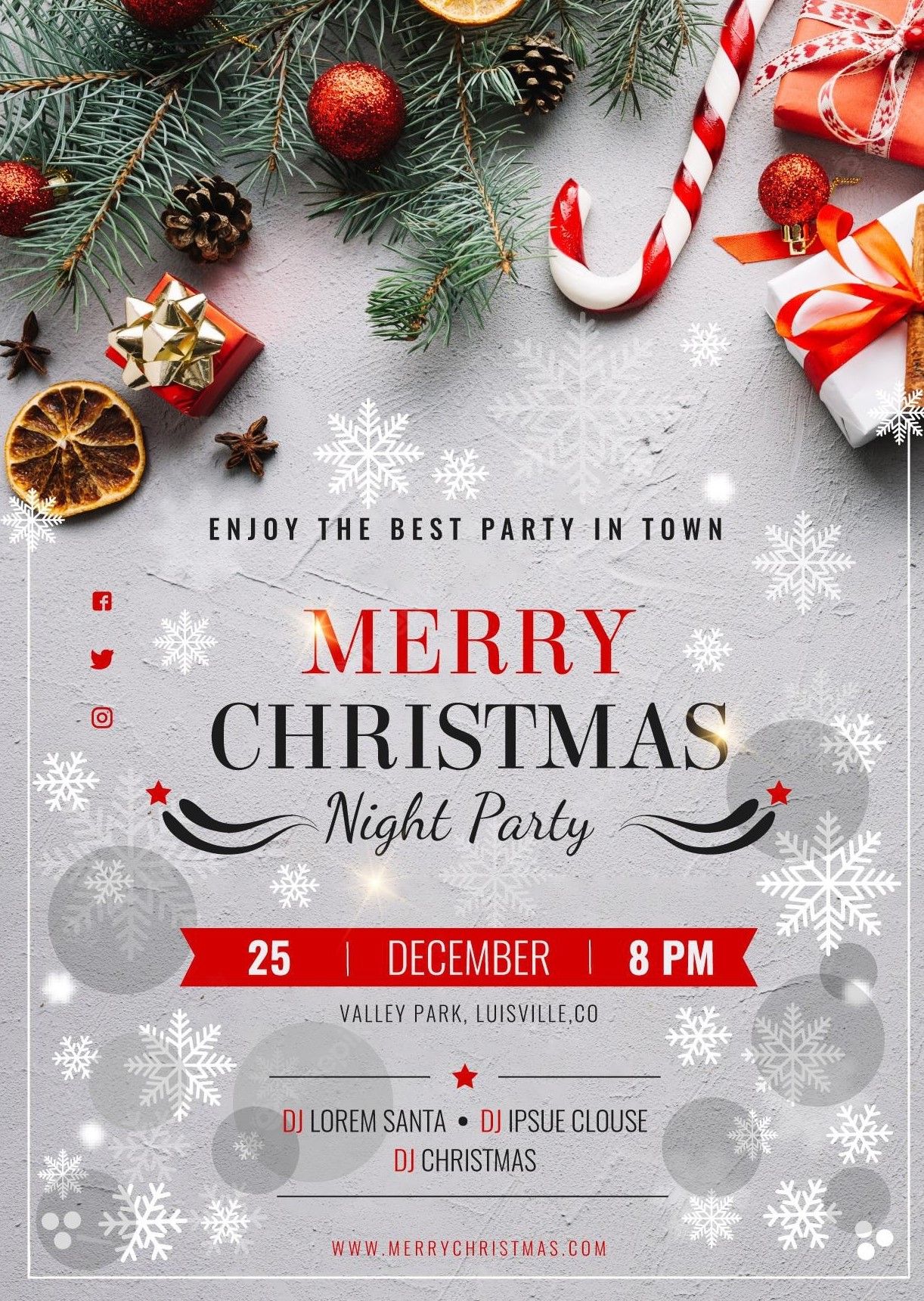 4. Think about Post Christmas: Christmas will drive more sales for your business, but will it continue post-Christmas as well? Well, you should make sure that your Christmas doesn't go away after Christmas. And for that, you need to plan some special offers post-Christmas. Restaurants should focus on creating good value January deals or discounts to keep those orders coming.
5. Document your every Campaign: Be it the giant Christmas tree in your restaurant, or your customers taking pictures, post everything on social media platforms to let the world know about it. Brands often document every step of their campaigns and post about it. This will help you in present and future as well.
6. Be Flexible: Not everything goes as per the plan. Hence, it is extremely important to have some space for on-the-spot decisions. The Christmas marketing campaign should not be very rigid. It should be flexible enough to accommodate some last-minute changes for any unexpected situations. Flexibility also helps you modify the campaign on the fly. This way, you can enhance the reach of your Christmas marketing campaigns.
Undoubtedly, a Christmas marketing campaign is the best way to increase restaurant sales this Christmas. While every restaurant plans as per its needs, the above-mentioned campaigns are some of the most lucrative ones for restaurants. So, what are you waiting for? Plan a Christmas marketing campaign for your restaurant now and increase your restaurant sales this Christmas!
Are you a restaurant owner looking for some quick Christmas campaigns to grow your business? Reelo can be your perfect partner. Reelo can help you increase your sales by helping you send eye-catching Christmas campaigns in just a few clicks. Try it now for Free!
The entire Reelo team wishes you a Merry Christmas in advance :)