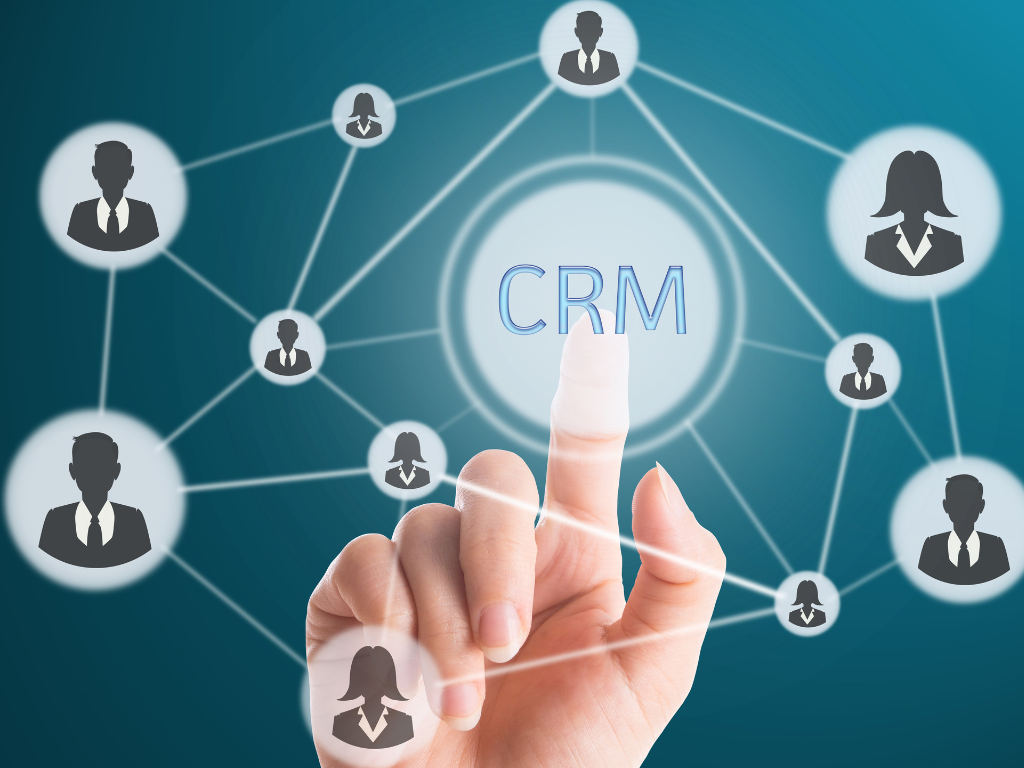 Tired of finding the right CRM software for your business? You are not alone! Every business owner is struggling to get the best CRM software solution for his business. This guide is for all those businesses, Check this now!
What is CRM Software?
CRM software stands for a customer relationship management system. It is a technology that helps you gather customer data, know your customers well, and build strong relationships with them. Nowadays, markets are flooded with multiple CRM software solutions, each claiming to be the best! But how do you choose the right one for your business? We are here to help!
When selecting a CRM solution for your business, you need to choose particular parameters and give ratings to every software program concerning these parameters. This process will allow you to know the pros and cons of every CRM system on the market.
If you are ready to make a choice, here's how to choose the right CRM software for your business:
Identify your business's needs.
Evaluate your budget.
Assess the user interface of the software.
Determine your integration requirements.
Consider the security and data privacy requirements.
Check the scalability of the CRM system.
Inspect the customer support system.
Look for customization options.
Check reporting and analytic capabilities.
Let's read about these points in detail!
How to Decide the Right CRM Software Solutions for Your Business?
1. Identify Your Business's Needs
The first step to choosing the right CRM software program is to determine your business needs. Every business is different, so it's essential to select a CRM system that is compatible with your goals and objectives. Some crucial questions to contemplate include:
What problems do you have with customer management?
What elements are necessary for enhancing your marketing and sales efforts?
What kind of data must you gather and evaluate?
You can decide what essential features and functionality your CRM software system should have by responding to these questions.
2. Evaluate Your Budget
Depending on the vendor and the functionality provided, the price of CRM software solutions might vary significantly. Therefore, it's essential to take your budget into account before choosing a CRM system. You don't want to spend excessive amounts of money on a system that you don't require, but you also don't want to sacrifice functionality to save money.
It's crucial to keep in mind that the price of CRM software products involves more than just the initial investment. You should also take into account any costs associated with continuing maintenance and support, as well as any necessary training for your employees.
3. Assess the User Interface of the Software
Examining the user interface is crucial when selecting CRM software and services. The system must be simple to use and straightforward because your staff will use it frequently. A confusing or overly complicated interface can lead to frustration and low adoption rates.
Try for a CRM system that provides a clear, straightforward, and customizable user interface that suits your team's requirements. Some systems also permit mobile access, which is useful for mobile sales teams.
4. Determine your Integration Requirements
When choosing a CRM software solution, integrations are a crucial factor to take into account. You want a system that can work with the software and resources you already have, like your email programs, social networking sites, and marketing automation tools. You'll be able to streamline your process and increase productivity as a result.
Make sure to choose a CRM system that offers open APIs or pre-built integrations with the tools you currently use.
5. Consider the Security and Data Privacy Requirements
For any organisation, data security and privacy are crucial concerns. You want to make sure that your customer data is secure and protected when choosing a CRM system. Ensure that the CRM software you choose has strong security features like encryption, firewalls, and access limits.
Ensure that the CRM system conforms with all applicable laws and rules governing the privacy of personal information.
6. Check the Scalability of the CRM System
Your need for a CRM software product will increase as your business expands. So it's critical to pick a system that will grow with your company. Find a CRM system that can handle your expanding customer base and changing business requirements.
Select a CRM system that allows you to add new users and features at any time and offers flexible pricing.
7. Inspect the Customer Support System
Evaluation of the amount of customer assistance and training offered is crucial when selecting a CRM software solution. A complete support package, including phone, email, and chat help, is what you want from a provider. Find a provider who also provides access to online resources like user manuals, instructional videos, and a knowledge base.
Look for a CRM provider that offers support during your business hours and has 24/7 support options available for critical issues. A support team with a quick response time is what you need to resolve issues promptly.
8. Look for Customization Options
When it comes to managing customer connections, every organisation has specific requirements. Because of this, picking a CRM system with customization options is crucial. Choose a system that enables you to design unique features, workflows, and reports to suit the unique requirements of your business.
9. Check Reporting and Analytic Capabilities
The capability of gathering and analysing client data is one of the key advantages of employing a CRM system. Therefore, it's essential to pick a system with powerful reporting and analytics features.
Look for a system that allows you to create custom CRM reports and dashboards as well as track key performance indicators (KPIs) such as sales revenue, customer acquisition cost, and customer lifetime value.
Conclusion
Choosing the right CRM software solution for your business is an important decision that requires careful consideration. You should compare several CRM software products by using the advice provided in this guide, and you can choose a system that fits your company's requirements and objectives.
When comparing various CRM systems, keep in mind to take into account elements like the features and functionality provided, the ease of use, data security, pricing, and scalability, as well as customer support. You can then choose a CRM that benefits your company and aids in the accomplishment of your goals.