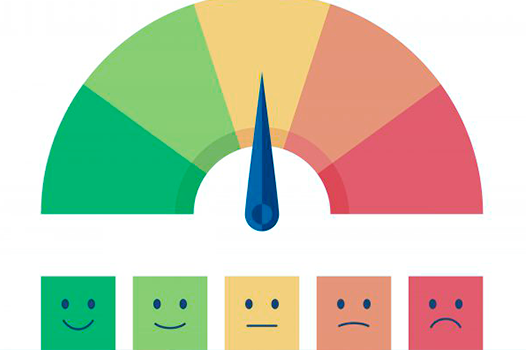 Read on to know the 5 effective ways to respond to negative reviews!
No one likes bad reviews!
Reviews can be a great way to promote your business. But when people leave bad reviews, it can do more harm to your business. Bad reviews are tough to take, but they're an inevitable part of doing business. However, the studies of chatmeter show that consumers find that businesses that respond to reviews are 1.7x more trustworthy than those that don't.
The only way to ensure your business isn't negatively impacted by reviews is to respond positively. Acknowledge the problem, apologize, and show the customer you're committed to fixing the problem. The best way to get the job done is to be authentic.
Importance of Responding to Negative Reviews
As a business owner, you have tons of things to take care of. Honestly, amidst every little thing, you would've not noticed that you received a negative review. The longer you leave it on without a response, the more damage it's going to do to your business
As humans, we tend to make mistakes. What matters the most is how we correct them. The same applies when responding to negative reviews - approach negative reviews with an empathetic heart. Customers love being seen, heard, and acknowledged like humans, not just "customers."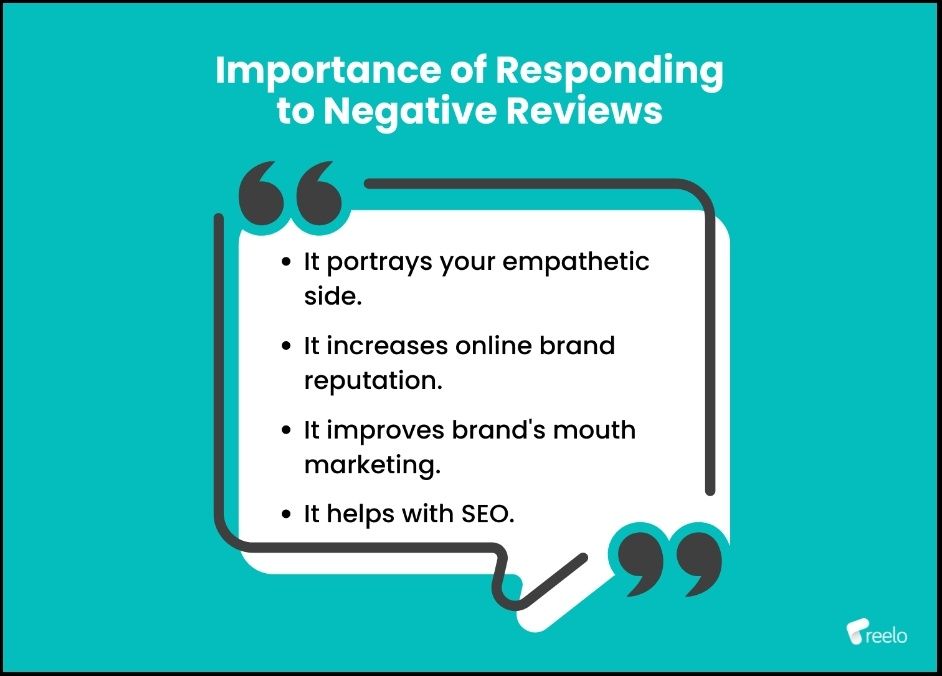 Understand The Types of Reviewers
Nowadays, everyone relies on online reviews, whether small businesses or big brands. Hence, keeping your brand reputation by responding well to positive and negative reviews is important. Responding to reviews increases a brand's credibility by portraying good customer service and engagement.
To be able to articulate and appropriately respond to negative reviews, you need to first understand a few certain types of reviewers.
The Serial Complainer - They tend to leave bad reviews for almost all businesses they had an experience with, regardless of how it went. Such types of reviewers do it to seek attention and demand being heard. These are also the reviewers who affect your brand's mouth marketing.
The First-Time Reviewer - Those are the reviewers who do not often leave reviews, but there is a strong reason behind them when they do. Make sure you try to understand and respond well to such kinds of reviews.
The Fake Reviewer - Many people (or competitors) might hold a grudge against you or your brand and leave fake reviews to ruin your online reputation. Such are the reviewers you must deal with consciously. Try to leave a generic response to avoid further banters.
How To Respond To Negative Reviews?
Now that you know what kind of reviewers you need to deal with, let us understand the steps you should take to respond to negative reviews.
1. Keep Calm
When dealing with negative reviews, it's important to remain calm and collect your thoughts to ensure you respond in the best way possible. It's important to take the time to read the review and see if it's something that can be resolved or if you should apologise for any mistakes that were made on your end. If there is any sort of passive aggression in a review, it's important to remain patient and just politely say that you'll be happy to resolve their issue as soon as possible.
To avoid any banter, you can use standard responses to detailed reviews. You can then take it forward offline to resolve the problem the earliest.
Here's a example of how you SHOULD NOT respond to negative reviews -

2. Respond Quickly
You're most likely familiar with the importance of communicating regularly with your customers. No one wants to deal with a company that takes hours or even days to respond. And yet, if you turn to social media, you will find countless examples of companies who don't seem to grasp the concept of timely responses. It will help if you set a standard response time to respond to your customer reviews. Any delayed response might appear insincere, and losing a customer is the last thing any brand wants.
One way to get notified of a negative review is to set alerts for it. The negative reviews alert feature in Reelo sends you a real-time notification on Whatsapp or SMS so that you and your team (yes, you can configure alerts for a group of people too!) can quickly respond to the issue and resolve it promptly.
ALSO READ: 4 Simple Ways to Improve Google Restaurant Reviews - Reelo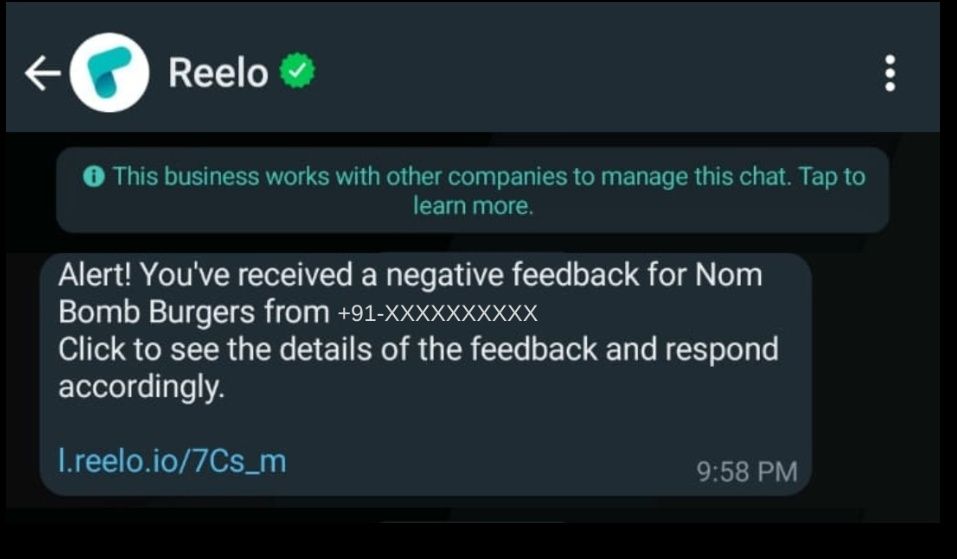 3. Acknowledge and Apologise
While it can be tempting to defend your actions or lash out at the reviewer, you must remember not to take any review personally, as the reader's perspective might differ from yours. People are inclined to complain about even the smallest things, so you must be prepared for anything.
The best way to deal with these situations is to keep a cool head and apologize for the mistake. Sometimes it can help to take a step back and think about how you can improve the user experience for a similar person. Think about what went wrong and how you can prevent the same mistakes from happening in the future.
When you reply to reviews, keep it positive! Maybe start with something like, "I understand you had a bad experience, and I wholeheartedly apologise for the same." - such a response will make sure you reply with a positive outlook and also, at the same time, keep your brand integrity.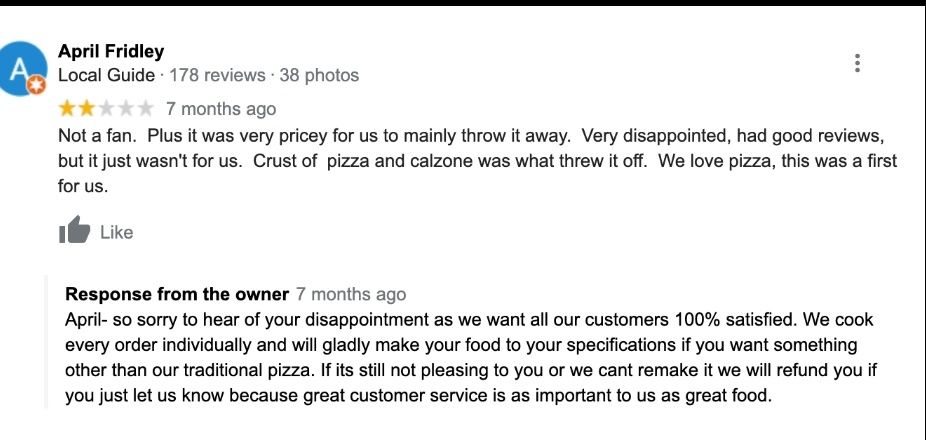 4. Take Responsibility
Many times, a negative review might not even be your fault. Remember to take a step back and think about things from a customer's perspective. You must always put the customers' interests first as a business owner. This means you can't always get defensive about a bad review. Instead, you need to show the reviewer that you care about their experience even if you disagree with them.
Understand where they are coming from; they may not be in the wrong. The reviewer might've not agreed with the product pricing, or they didn't like the place's ambience.. Concentrate on understanding what led to the bad review and then respond promptly. The review might be unacceptable, but it's important to remember that the customer is still entitled to be heard. It's your job to provide them with a better experience than before.
Remember, you're in the service industry, meaning you need to treat the customer how you would like to be treated. And just because someone leaves a bad review doesn't mean you're doing a bad job. In fact, you should pay attention to bad reviews because they can help you improve your product or service. Putting your business's needs and interests above your customers is never a good idea.

5. Take it offline
Customers have started using social media platforms to resolve their problems because it can be faster than calling a customer care representative. According to studies on glance. net, 75% of customers believe it takes a long time to get on a call with a customer care representative, which is why many customers turn to social media.
With the rise of social media, every brand must take care of its social media presence, negative reviews being one of them. This is important to ensure that your brand's reputation stays intact and helps you manage your customers better.
Taking detailed or aggressive reviews offline is important to prevent compromising the brand's reputation. To do this, try to first respond to the comment online and ask them to connect with you over email and address the problem offline. Respond promptly online to show you haven't ignored the review.. If you remain professional and address the issue, you can prevent a negative trait from becoming a negative reputation.

Summing it up!
We know it's natural to feel frustrated or discouraged by negative feedback, but no matter what, we hope you can remember that negative reviews are opportunities. The best products, companies, and brands are the ones that are constantly improving and learning, and negative feedback is a sign that there's something to improve.
Nevertheless, you can always use our good feedback management collecting tool to ensure you collect online reviews correctly. Try the 14-day free trial to attract more positive reviews and lessen the negative ones.