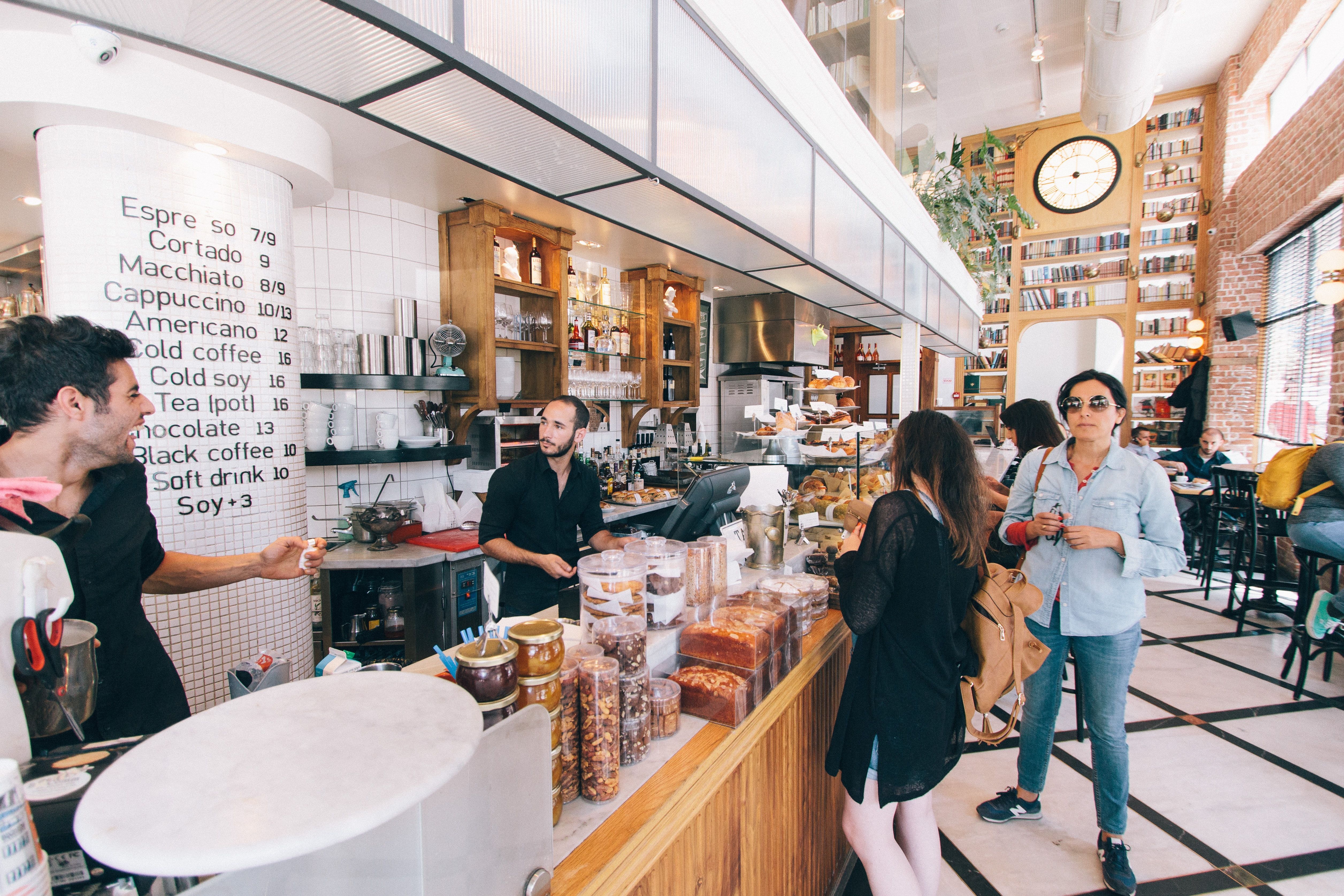 Customer insights are one of the most significant component of restaurants. Wondering how you can use customer insights to increase restaurant sales during your Diwali campaigns? Let's find out how!
We all have probably heard this statement, "Consumer is the king of the market." Well, there were times when the markets were producer-oriented, but times have changed along with the consumers' expectations. Nowadays, markets are consumer-oriented. Businesses produce what the consumers want and not what they want to sell, especially the restaurant industry. But How do the consumers communicate what they want? The use of restaurant data to increase restaurant sales is a standard practice that many restaurants consider. Let's see how!
Customer data is the foundation of any activity. Be it your restaurant's ambience, food, or marketing tactics. Customer insights give you metrics like what food customers liked, which one was the most ordered dish, what food offers they want more of, etc. While there are thousands of customer insights examples for restaurants, it is significant to know how you can use these trends during festivities.
Why Use Restaurant Analytics?
Let's face some facts from consumer trend reports:
Quick services restaurants are going to see a 15-25% increase in sales during Diwali 2022.
One in every three Indian households might spend an estimated ₹10,000 this festive season.
Experts say that after a hard-hit economy because of the pandemic, this festive season is likely to see spending of around 32 billion dollars.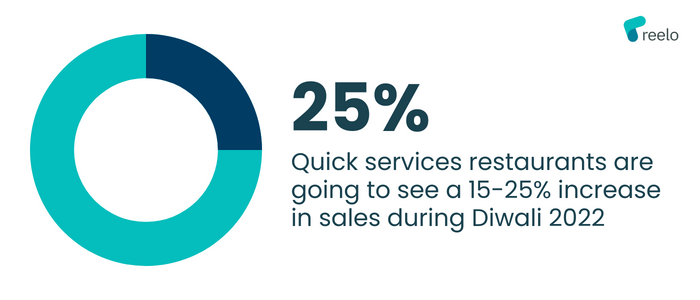 All these facts are enough to understand that consumers are willing to pay extra during this Diwali if restaurants make informed decisions regarding their choices. Hence, this explains the importance of why you need to analyse consumer trends, especially this Diwali.
Going ahead with understanding your customers, let's take you through How you can use restaurant analytics for the festive season!
How to Use Customer Data For Restaurant Sales?
A restaurant can use customer understanding in a zillion ways. It depends on the objective of collecting consumer insights. But the core of this data leads to a better understanding of customers and improving customer experience. This deep understanding of your customer will help you increase sales and customer retention. Big brands like Apple, Nike, and Walmart have made their marks in the market because of a customer-centric approach. Apart from this, many famous restaurants like Olive Bars and Kitchens also consider their customer feedback consistently.
Let's see some of the creative ways to use these analytics by restaurants, especially this Diwali!
1. Create the Festive Menu
A restaurant creates thousands of dishes using different ingredients, flavours and smells. But do we know the food combos that will work during festivities? Customers don't mind spending more if you offer them the best food offers during festivities. And you need to analyse restaurant analytics to design the offers that will work for you. As a restaurant owner, you can look up at the dashboards of your billing products and can analyse consumer findings like:
What was the most ordered dish?
What dishes are customers talking about the most?
What kind of dining experience they had?
Which menu items are like and disliked?
The answers to these questions will help you know the performance of your food and will help you create a customer-demanded festive menu for the festival of lights. The given picture is of a restaurant's menu based on the names of some International Cricket legends.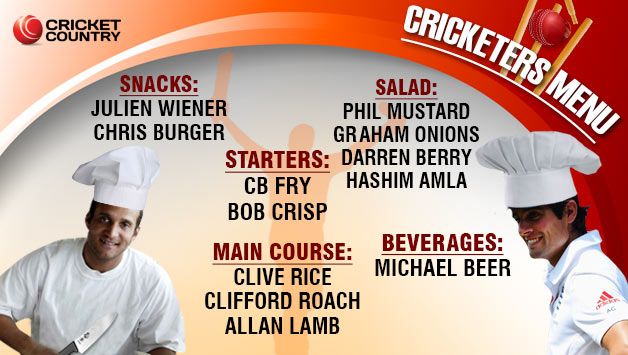 Source
Likewise, you can also create a theme-specific festive menu using restaurant analytics. You can also plan combo offers based on popular items analytics from your menu like this:

2. Build Strong Customer Relationships
Customer analytics can help you know what an individual customer needs, likes, and wants to have. This insight can be used while planning Diwali freebies or combos to increase restaurant sales. Offering personalized freebies this festive season will help you create a strong bond with your customers. And why not? Who will not like customized services that are too free?
Leveraging your restaurant's customer insights helps you in creating personalized experiences for your customers. With this, your visitors will connect with you and your brand. This specific personalization also helps in planning tailor-made marketing campaigns.
For example, Your customer orders a vanilla pastry every time she visits your store. You can offer a free vanilla pastry to her as a Diwali offer.
3. Retarget Negative Reviews
The festive season is the right time when you can retarget unsatisfied customers. Restaurants can find data on negative reviewers and can turn them into positive reviews. You can try and address their reviews by providing them with special offers.
For Example, if someone has a negative review of your food, offer them a special dining experience on Diwali. You can go ahead with customer retaining strategies after you get some positive reviews. You can analyse the ratings on every service of your restaurant.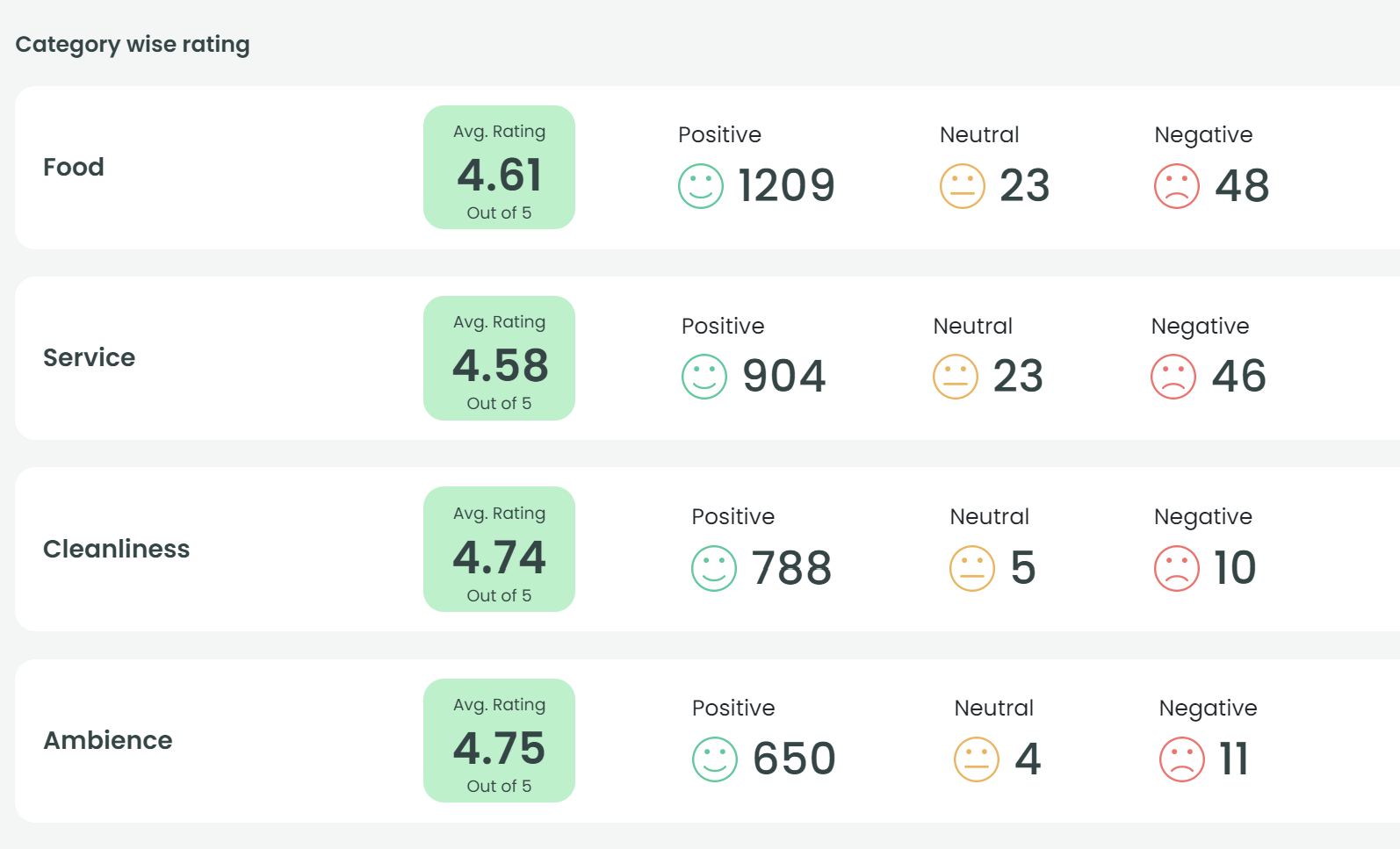 Many restaurants also invest in a feedback system for better customer experience. To know more about how a good feedback system works for your restaurant, click here!
4. Brand Creation
Customer analytics have a significant role in creating a brand. Building brand awareness implies that you need to stand out from your competition. For this, you need deep competitor research and customer data. Once you have got these findings, you can go and leverage from this with the use of some brand awareness campaigns. Brand awareness strategies help you boost restaurant sales. The most common brand awareness strategy is social media marketing. Brands use social media to promote the food, ambience, offers, events, and vibe checks.
For instance, Several restaurants ask their visitors to click a picture of their food and tag the restaurant on social media to get a discount offer while they are dining in.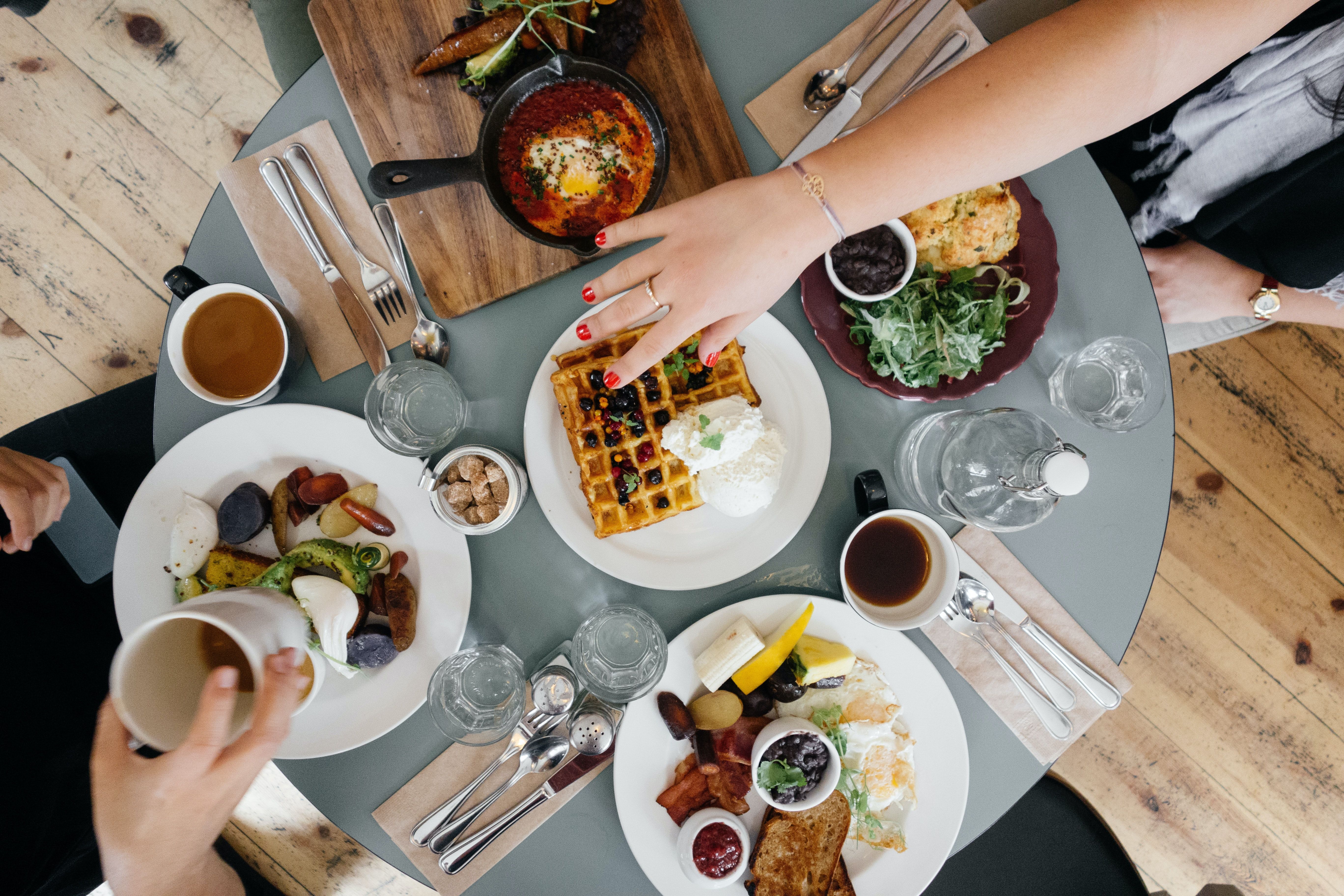 How to Get Restaurant Data and Analytics?
Are you wondering about a tool that provides well-timed customer insights for restaurants? Well, Reelo can be your perfect partner in extracting real-time customer data.
Reelo's customer insights do not dump you with unnecessary data. It presents you with relevant customer data. Moreover, it also provides you with data-backed tips and recommendations to help you engage and retain your customers.
With Reelo, many restaurants have used data-driven suggestions to level up their restaurant sales. You can try Reelo for FREE!!
So, Don't miss the chance and get your hands on the best customer insights tool!