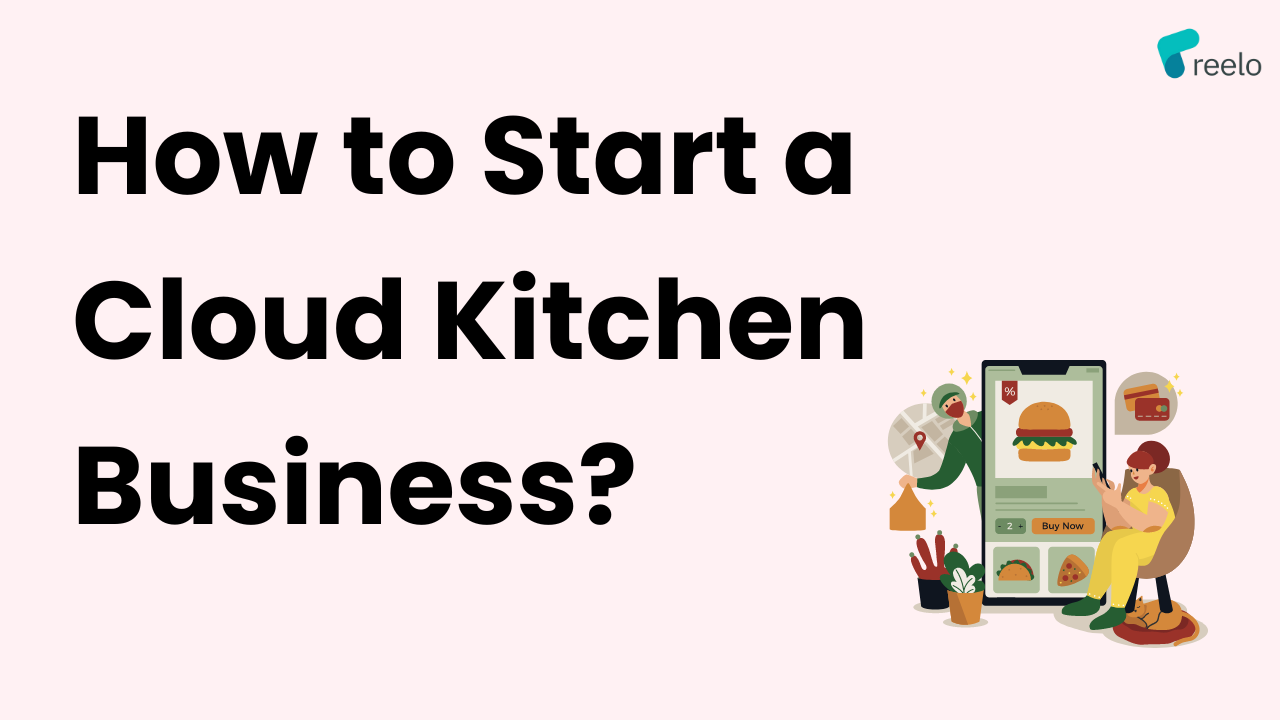 Confused between a dine-in restaurant and a cloud kitchen business? This quick guide will answer all your questions! Read now.
The wave of technology is hitting the restaurant industry with new trends and evolving businesses. And one such trend is cloud kitchens.
The cloud kitchen business is booming and has quickly established itself in this industry. It is a smarter way to run a food business at a minimal cost. Many existing dine-in restaurants or new owners are considering setting up cloud kitchens. Apart from low investment, they come with several benefits like low operational costs, streamlined customer data, and more. Most importantly, this concept of cloud kitchens has given restaurant owners the opportunity to explore new areas.
Thus, as a restaurant owner, starting a virtual kitchen will allow you to experiment and test new ideas. In this ultimate guide, we will discuss the things you need to start a cloud kitchen.
What is Cloud Kitchen?
A cloud kitchen is a food service business model with no physical dine-in space. It is a virtual food business concept or delivery-only restaurant that relies on online orders placed through different platforms like Swiggy and Zomato.
The primary goal of such concepts is to cook high-quality meals, target diverse customers, and create ongoing demand for these services.
The cloud kitchen business is a great opportunity for restaurants to expand their business with minimum investment.
Some popular cloud kitchen models are single-brand cloud kitchen, multi-brand cloud kitchen, aggregator cloud kitchen, hybrid cloud kitchen, and more.
Let's understand the important factors required to open a cloud kitchen.
Factors to Consider Before Starting a Cloud Kitchen Business
Building a cloud kitchen business may sound fun and exciting. But it requires immense planning and strong execution of this business and setting it up. Here are a few things you should consider before starting this business.
1. Finalize the location
Here, the location doesn't mean creating a physical dine-in space. Its location should be based on the food product and demographics. Because it will decide the demand for your food.
The kitchen should also be easily accessible to delivery riders. It becomes advantageous for owners because they will no longer have to worry about finding delivery people.
2. Choosing the raw materials and types of equipment
You may not need a central location to set up your restaurant. But you will still need the right types of equipment and raw materials for preparing high-quality meals. These will depend on the food type you are offering.
Furthermore, the cost can go up or down depending on the number of equipment and raw materials required. Thus, finding the right vendors for the same is important.
3. Food Packaging
Customers are always delighted to witness a beautifully decorated dish. But it's not possible with a cloud kitchen. Thus, you should focus on creating attractive packaging. Since you cannot provide them with a physical dining experience, use food packaging to your advantage.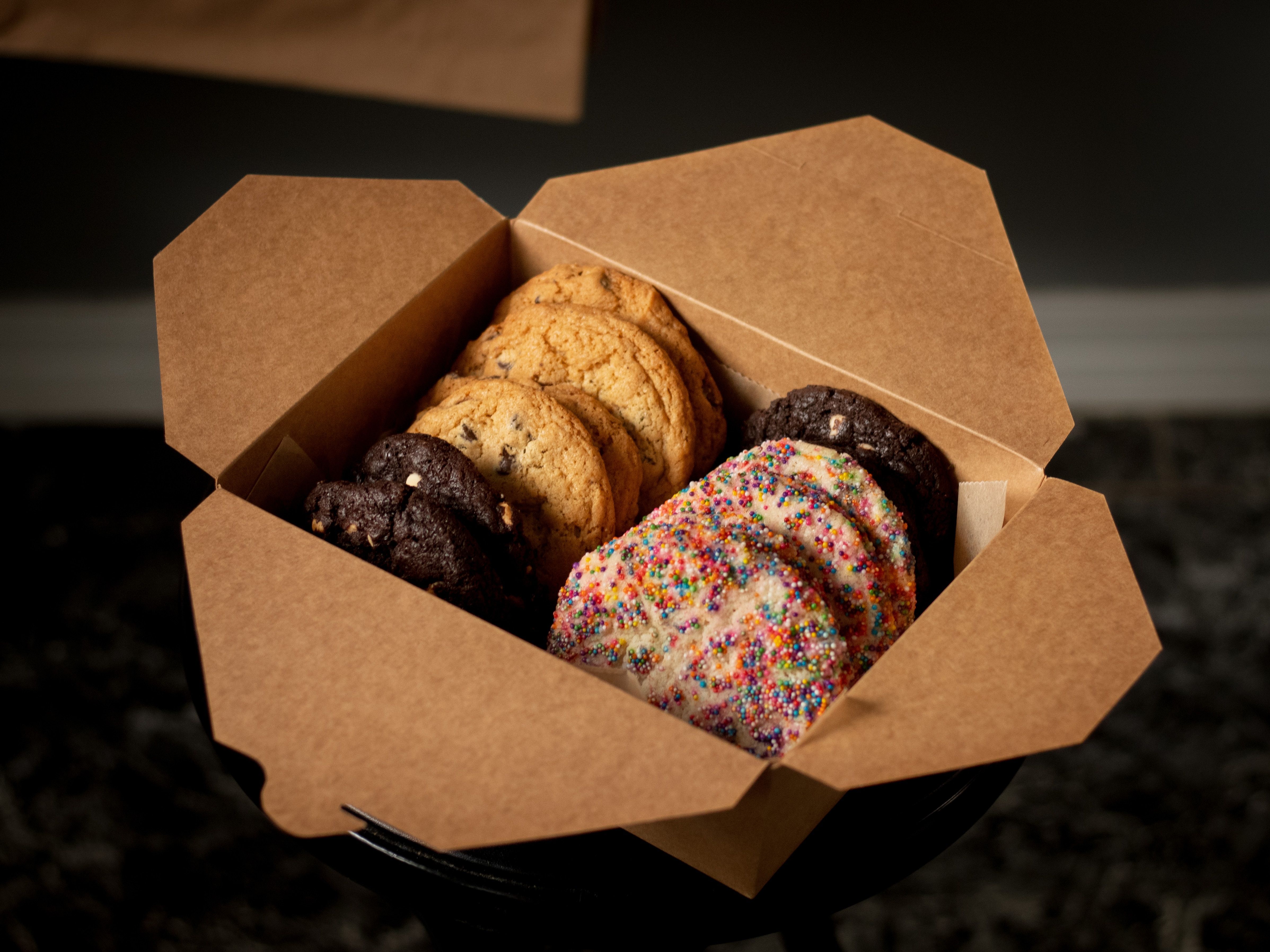 Good packaging leaves a long-lasting impression. If it isn't designed well, it will ruin your brand reputation within seconds. Packaging can set you apart and push your customers to order again.
4. Integrate a POS system
The era of manual orders and payment collection is long gone. A POS system that manages orders, payments, and inventory can lead to increased efficiency, reduced hardware costs, inventory management, seamless process, and more.
Installing an advanced POS system can be more beneficial for restaurants. It allows the staff to track the menu, ingredients, and other things you store in your kitchen.
It's an excellent way to seamlessly track inventory metrics and create a report based on the results. But remember, everything comes down to choosing the right POS software for the smooth functioning of the restaurant.
5. Collaborate with different platforms and acquire the licences
Once you have finalized the location, equipment, and packaging, reach out to online food delivery platforms like Zomato and Swiggy. These third-party platforms will help you reach a larger audience and focus on quick and timely delivery. However, these companies charge a % of your revenue. Make sure you know the same along with the terms & conditions before you sign up on any online food delivery platform.
Along with this, licensing is also an integral part of the cloud business. For example, obtaining an FSSAI licence, GST registration, etc., can lead to smooth operations in business.
ALSO READ: How to Choose the Right CRM Software Solutions for Your Business?
What Are the Advantages of a Cloud Kitchen?
Cloud kitchens enable restaurants to start a virtual brand at a minimum cost. Here's how it benefits the restaurants:
It doesn't require huge investments like dine-in restaurants.
You can set your menu and pricing as per customer feedback. Taking action on their feedback can be beneficial in the long run.
You can allocate more budget to marketing since the initial investment isn't high as compared to physical dine-in restaurants.
Optimised processes and better systems lead to improved efficiency.
Cloud Kitchen Vs Traditional Restaurants: Which One is Better?
Both cloud kitchens and traditional restaurants have their set of benefits and challenges. If you have a huge budget, you can invest in restaurants and their decor; however, if you are low on budget and still want to get into the food industry, a cloud kitchen is a feasible option.
With cloud kitchens, you can cut down hiring and training costs. If you are beginning, you don't need a huge kitchen space. Many people start from their homes. And once they start seeing profitability, they start investing accordingly.
Cloud kitchens are indeed beneficial; however, the ultimate decision is based on factors like goals, business vision, financial resources, risk tolerance, and market demand. Analyse these factors and make a decision accordingly.
Are You Ready to Build a Successful Cloud Kitchen?
Like any other business, establishing a cloud kitchen business requires planning, time, and a lot of brainstorming. Running it can be a hassle. Imagine if you miss any important factors - It may lead to downfall and hamper your brand reputation.
You cannot create a physical guest experience. But you can delight your customers by letting them enjoy delicious food from the comfort of their homes. Online marketing plays a critical role in reaching a wide audience. Make sure you give considerable time to social media marketing to promote your business.
The restaurant industry is evolving, and cloud kitchens have started ruling the space. You would have understood from this blog the factors you should consider while initiating a cloud kitchen.
Want to grow your business? Try Reelo for free!