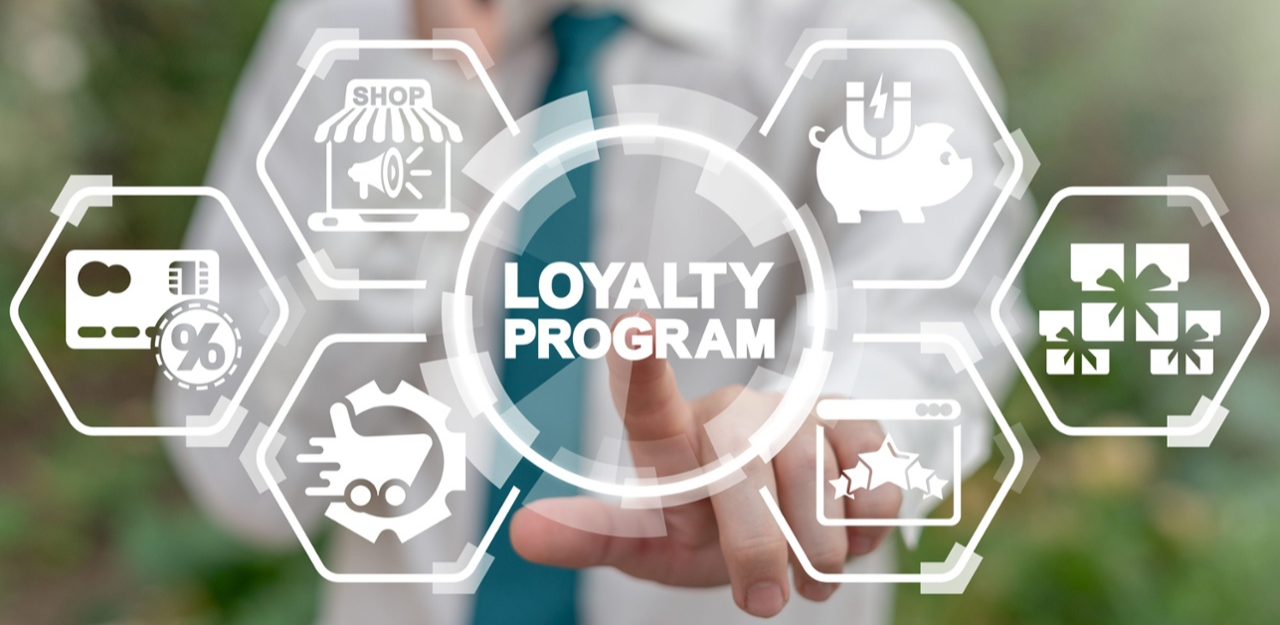 Here are top 5 customer loyalty programs that can help businesses in improving their customer retention!
Do you know that, as per helpscout, 40% of consumers are more likely to purchase from brands that offer rewards or loyalty points?
Yes. This is why customer loyalty programs for small businesses give you the upper hand. It's important to turn your one-time buyers into regulars and loyalty programs can help you effectively with the same.
They say you need to be in the 1% to leave a mark; however, to get in that 1%, you should start your journey by being amongst the 90% — Well, according to peertopeermarketing, 90% of brands are already using loyalty programs to their advantage, . If you still think otherwise, we are here to change your mind.
Let's walk you through loyalty marketing and how you can retain customers through attractive incentives.
What is Loyalty Marketing?
Loyalty marketing is a marketing strategy used to turn your existing customers into retaining ones and grow the number constantly. It is done through discounts, free goodies, rewards, or loyalty points.
However, to increase the customer retention rate, you should consider the following things while designing your loyalty program:
Personalization
Customer insights
Audience segmentation
First, study the customer insights in-depth and understand their behavior. Based on that, segment your audience into the funnel stages. Lastly, start personalizing the communication accordingly.
5 Customer Loyalty Programs for Small Businesses
Now that you know the important factors while creating a loyalty program for your small business. Let's dive deeper.
1. Points Program
It is one of the most commonly used loyalty programs by brands. If you are planning to retain your customers, you need to give them a strong reason — Points based loyalty program is definitely the one.
In this program type, the customers earn loyalty points when they buy something from you. These points can be redeemed on their next purchase, allowing them to get a product(s) at a discount.
For example, when a customer spends money on an item, you can send a simple message — ''Wohoo, you have earned 50 loyalty points. You can redeem these points on your next purchase worth 300. Shop now.''
But, you can choose to follow a different path. As a part of your loyalty marketing strategy, you can allow your customers to redeem their points in different ways — Leaving a review, posting about your product/service on their social media, etc.
The North Face allows their customers to earn loyalty points by either purchasing their merchandise or attending their special events; however, these loyal customers can redeem their points by taking a trip.
But, here's the best part of their strategy — Customers who have registered for their loyalty programs get early access to new and limited edition products. It helps in building a more meaningful relationship with your customers and wining their trust and loyalty.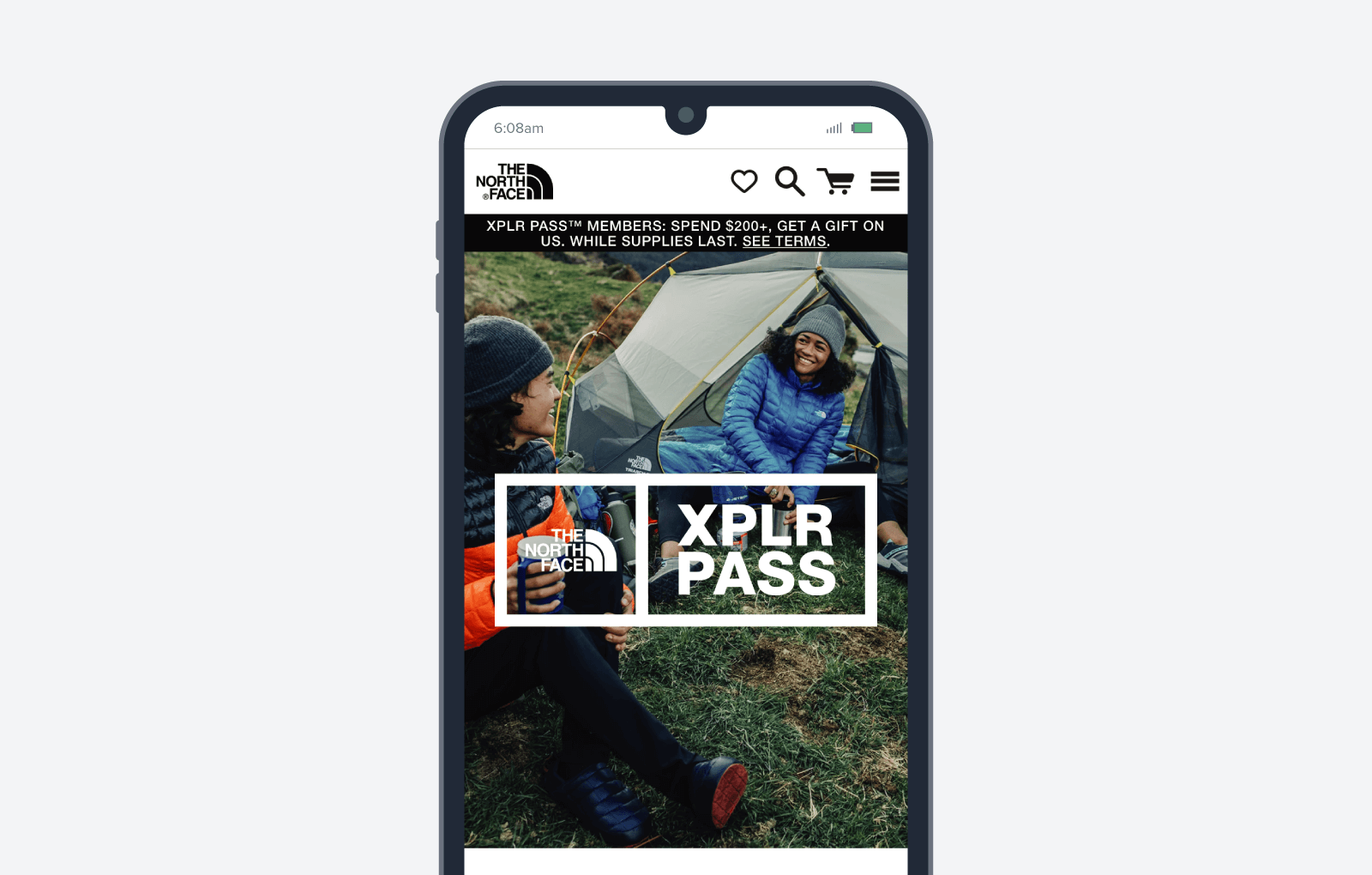 2. Tiered Loyalty Program
A tiered loyalty program is a type of loyalty program that offers discounts and other benefits to customers based on their program level.
As a small business owner, you can design different levels in your loyalty program. For each level, there can be different benefits. Once your customers start unlocking each level, they get rewards and incentives that can be redeemed on their next purchase.
This type of loyalty program builds a sense of enthusiasm and competitiveness. Because people always want to be a step ahead of others and want to keep achieving milestones. It helps in increasing engagement.
Since a higher level provides more benefits, customers automatically start feeling appreciated and valuable. This way they will always remain motivated to shop from you in order to reach the highest level in the program.
Uber has divided their loyalty program into four levels — Blue, gold, platinum, and diamond. Customers can earn points for every dollar they spend on rides. At each level, they can unlock new benefits. The higher the level, the higher the rewards. For example, Level Blue has only two benefits; whereas, Level Diamond has 10 exclusive benefits. However, you need to unlock 7500 points to unlock the Diamond Level.
Each customer is given 6-months to hit the target. Let's say, you signed up for Uber's loyalty program on 1st June 2022. So, you will have 6 months from there to unlock the Gold Level.
It's a great way to let riders earn rewards and redeem them for exclusive benefits.
3. Punch Cards
If you have been registering for loyalty programs, you may remember one thing — Store owners or any other employee punching your loyalty card after every purchase. Back then, loyalty punch cards used to be in paper form. Surprisingly, many brands still use it.
But, technology has made the process much easier. While paper loyalty punch cards were difficult to track and keep an eye on customer data, digital custom loyalty punch cards have become a game changer.
90% of consumers today prefer digital punch cards. Because they are easily accessible. Moreover, brands can prevent fraud, track ROI, and make use of virtual stamps to monitor every purchase.
Adding on, your loyal customers can easily track their rewards or the number of stamps they have collected. The process is pretty simple. Every time your customer will make a purchase, they will directly receive the stamp on their mobile phones. It eliminates the need of standing in a long queue to get their paper loyalty cards punched.
Digital tools give you the freedom to select the number of times you want to reward your customers i.e., the number of punches. Moreover, you can decide the amount on which a customer will earn the reward.
Loyalty punch cards are definitely a win-win situation for both parties.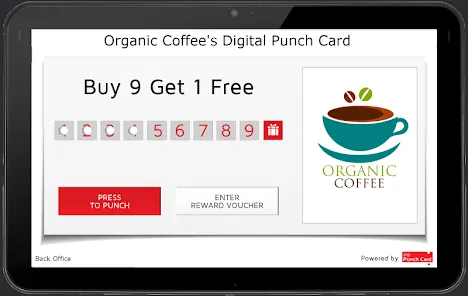 4. Referral Loyalty Program
Another popular marketing program used by several brands is the referral loyalty program.
Under this program, customers are supposed to refer your products or services to their friends and family. Recommendations can help your business get more sales and increase your customer base.
For instance, you are a retail store owner. Thus, you can say — Refer us to five people and get 10% Off on your next purchase.
A referral loyalty program is an effective way to retain the existing customers and acquire the new ones. Moreover, it can even help in boosting your reputation because referrals and recommendations always work in favor of a business.
5. Mission-driven Loyalty Program
There are two types of brands — One that focuses on retaining customers through discounts; the other focuses on making an impact through customer purchases.
Simply put, a mission-driven loyalty program makes your customers feel like their one purchase can make a positive impact on the world. Many brands are stepping up and utilizing this program type.
A mission-driven loyalty program can improve your brand reputation and leave a long-lasting impression. Customers support brands that are doing good for society.
It can be as simple as donating a small portion of your profits, say 5% to NGOs.
Lush, the natural bath and body product brand aim to drive a positive change through their Charity Pot grants program. The 100% purchase price of this product is donated to small grassroots organizations. They have supported 2900 grassroots projects across 80 countries till now.
Moreover, their team has even successfully generated $3.5 million in support of issues like animal welfare, human rights, and environmental protection.
Mission-driven loyalty programs can help you build a meaningful relationship with your customers and increase engagement.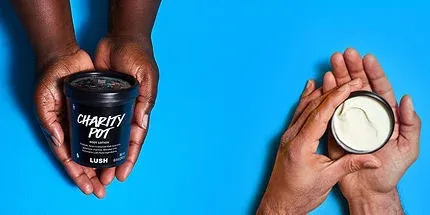 Benefits of Loyalty Programs for Small Businesses in 2022
Loyalty programs make your customers feel special and appreciated. These programs are a way to reward them for their loyalty. A well-designed loyalty program can add value and accelerate your customer loyalty.
Here are a few benefits of loyalty programs that can turn advantageous for your business.
1. Improves Customer Retention
Studies on yotpo say that 68% of customers will join the loyalty if offered by brands. It's because they are willing to spend more after receiving rewards, discounts, or loyalty points from their favorite brands.
Loyal customers act as advocates for your brand. They bring in more revenue compared to acquired customers. So, if you want your customers to be an asset to your organization, give them reasons to be.
2. Better brand reputation
Brands that create a wholesome experience for their customers are likely to be favored more by the customers. Rewards and offers will stir excitement and satisfy your customers. It improves customer experience and the overall reputation of your business.
Loyalty programs directly impact the brand-customer relationship. Thus, make sure you create relevant and meaningful rewards to persuade your customers to keep purchasing from you.
3. Increase in brand awareness
People love loyalty programs that are easy to use and understand. One of the prime reasons customers do not sign up for loyalty programs is the complicated process. An easy to participate loyalty program will attract more customers and drive them to buy more. When they start feeling special and at ease, they will refer your program to others, leading to an increase in brand awareness.
Recommendations by friends and family are trusted often. It will not only increase your brand value but sales as well.
4. Improves Customer Engagement
Customers' interest in rewards is directly proportional to a company's interest in retaining customers.
Exciting and relevant rewards motivate them to frequently buy your product or services. The more rewards you offer to them, the more they will engage with you. Repeat customers will bring more sales, more conversations, and more customer engagement.
Summing Up
Loyalty programs for small businesses play a crucial role in retaining existing customers and acquiring the new ones. A well-designed loyalty program can stop your customers from going to your competitors. Instead, it will make them stay with you longer and increase their loyalty to you.
As the competition is rising, creating a personalized and engaging loyalty program is challenging. Therefore, you can sign up on Reelo and start designing your loyalty program effortlessly.
Loyalty programs affect customers positively and are a great incentive to the customers. So, choose from the ones that we have mentioned and get started!