Are you looking for Father's Day promotion ideas for your restaurant? Look no more! Here's a pool of Father's Day promotion ideas for restaurants that you can use to make the most of this special occasion.
''Hey, Mother's Day is around the corner. What strategies are we leveraging this time?'' You may have often heard and seen a lot of people and brands celebrating occasions like Mother's Day, Christmas, and New Year's. But very few brands end up covering the special occasion of Father's Day.
Restaurant businesses, especially in India, used to celebrate only major festivals like Diwali and Holi with their customers. But times have changed now! Nowadays, brands consider celebrating every occasion. They don't want to miss any opportunity to connect with their customers.
So, if you are a restaurant owner or marketer, don't forget to place your focus on this special day as well. As they say, ''It is important to celebrate fatherhood as much as motherhood.''
Father's Day 2023 is around the corner. And like any other occasion, all the dining spots in your restaurant are going to be filled with overjoyed customers on Father's Day as well. You just need to plan a bit, and these festive promotions will leave you with valuable returns. Wondering how to promote your restaurant this Father's Day? We've collected the top 10 creative Father's Day promotion ideas for restaurants that can help you stand out from the rest!
But before we talk about promotion ideas for Father's Day, let's take a quick look at why a restaurant should run promotions on such festive days.
Why Should Restaurants Do Promotions on Father's Day?
Human beings love to bond over food. This is their core nature. That's why food and celebration go hand in hand. This gives restaurants a clear indication that their demand is extremely high during celebration moments. Thus, restaurant managers or marketers should plan something special around these days.
As for Father's Day 2023, kids will be planning some day outs with their fathers, eating their favourite food, and doing other exciting things. And having your restaurant run a promotional campaign around this time is the perfect way to grab their attention. So, running promotions on Father's Day will get you more potential customers, engage existing customers, and boost your sales.
Moreover, when you go above and beyond to celebrate the major relationships in your customers' lives, you win their hearts. Hence, celebrating Father's Day in your restaurant along with promotional offers will encourage your customers to visit you once. To put it simply, you have nothing to lose but only revenue to gain.
Using marketing strategies during Father's Day is worth every penny you put into it. You can read more about the best marketing strategies for restaurants here.
But where to find creative promotion ideas for Father's Day? You are in the right place! Scroll down to explore the top 10 ideas that you can use for Father's Day promotions at your restaurant. So, pick up a spot with your tea or coffee in your hand because this is going to be an interesting read!

10 Creative Father's Day Promotion Ideas for Restaurants in 2023
1. Father's Day Social Media Post
Wait, you didn't think of beginning the promotions with social media? If so, stop falling into this trap already. Social media is no longer a luxury but a necessity for restaurant businesses like yours. It's like a second home to most of your customers. Social media channels are a great opportunity for you to build trust with them and improve your brand awareness.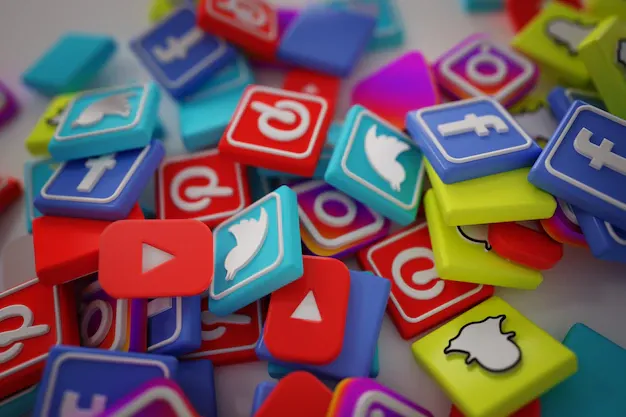 If you are planning to offer free Father's Day meals on this occasion, you need to tell your customers about it first. Or else, how will they know about these exclusive deals? This is possible by posting on social media.
A Father's Day social media post gives you immense creative freedom. You can either create a series of posts by running a campaign or just have a single post that talks about your restaurant offering something special on this occasion. One good Father's Day social media post can attract attention and garner engagement. All it needs is a clean copy, the right message, appealing visuals, and an action-inspiring CTA.
Here are some Father's Day social media post ideas you can use:
Host a contest or giveaway
Create a viral social media campaign
Announce your deals or offers
Share tempting food pictures
Or you can just get more creative, just like Modern Foods did! Take a look below.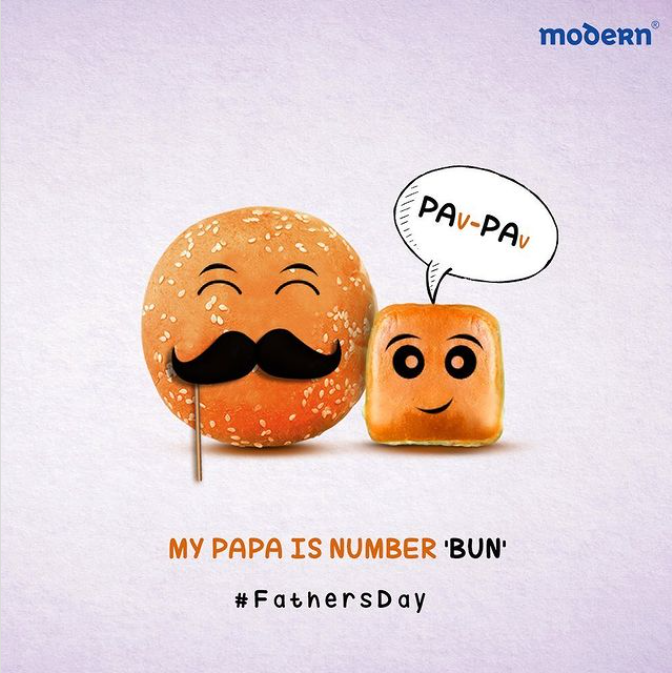 2. Collaborate with Food Influencers
Influencer marketing is growing at a commendable pace. Statistics on Aviko say that 94% of brands that have used influencer marketing find this strategy to be effective.
Social media channels like Instagram have allowed restaurants and food influencers to attract audiences with drool-worthy food pictures and videos. These tempting pictures not only increase customer engagement but even impact their purchasing decisions. Since the audience tends to believe their favourite influencers, it is highly likely for them to visit your cafe or restaurant if recommended by them.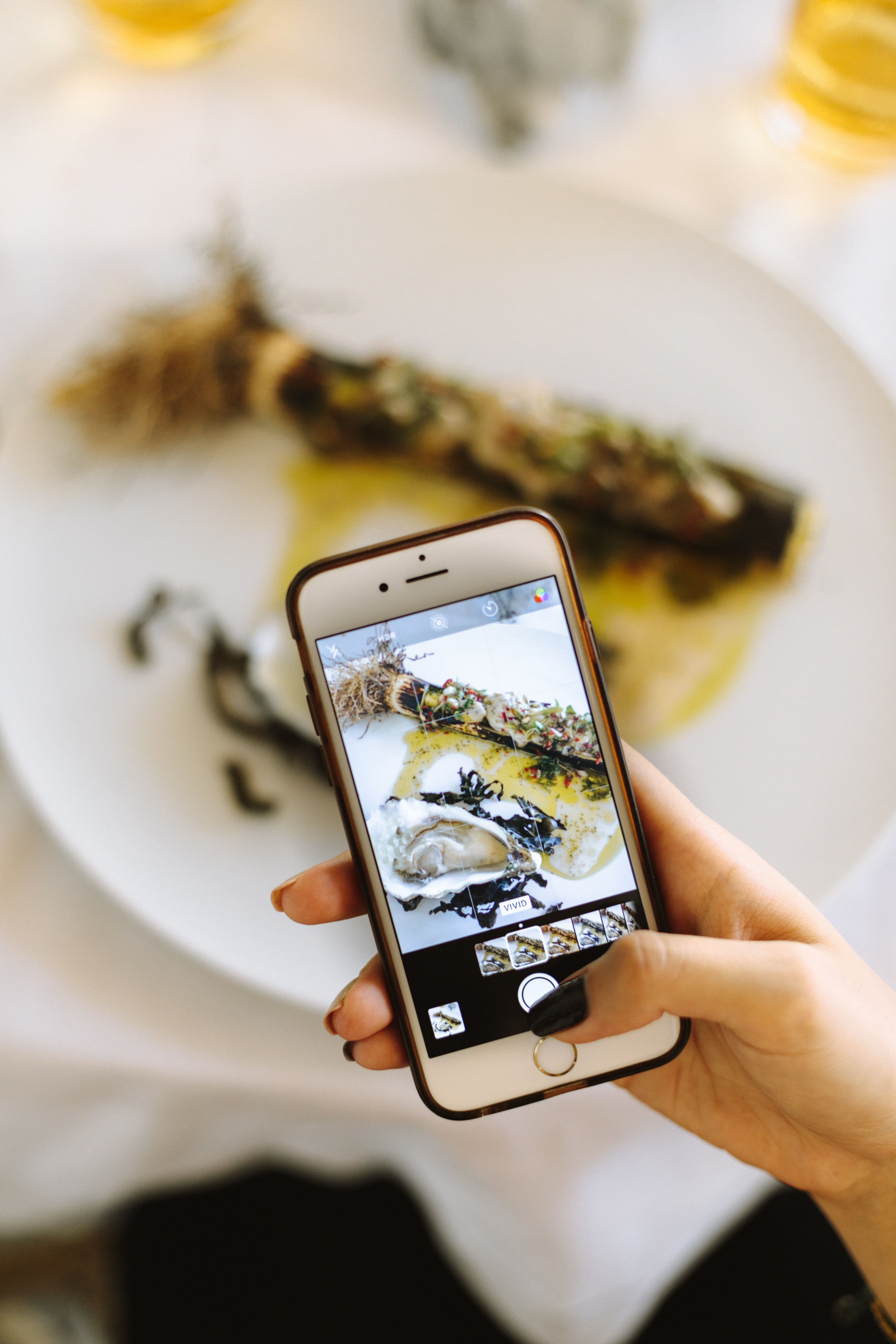 Even though the influencer community is growing, it is important to pick out the right influencer for your brand. For example, a Mumbai-based influencer wouldn't do much good to an Ahmedabad-based restaurant in terms of attracting the local audience.
''But the Mumbai-based influencer has more followers.''
Again, avoid falling into this trap. As a restaurant owner, you need to study an influencer's profile in detail. This includes engagement, audience interaction, type of content, expertise, and much more.
In the above case, nano and micro-influencers can work exceptionally well for this restaurant because they operate in a particular location and understand your target market well. Furthermore, as per Forbes, micro-influencers have a 20% higher conversion rate, which can help you drive repeat sales.
In simple words, influencer marketing is an important strategy for any restaurant or cafe trying to promote Father's Day. You better start leveraging it now!
Also Read: Top promotional ideas for restaurants to use this Diwali
3. Introduce Father's Day special drinks
Fathers and drinks — Probably the best duo for some people, right?
It is no surprise that there will be many restaurants promoting Father's day specials on their menu.
Even if this is the best duo, let's talk about some facts here — Not all fathers prefer cocktails. So, it is always a better strategy to have a mix of both mocktails and cocktails. This way, you attract both types of customers. To make this strategy more effective, tell your customers about the ''limited deal''. Create a fear of missing out (FOMO) effect and let them know that this Father's Day special drink is only available for a limited time.
As a Father's Day special, you can even provide discounts on the existing drinks.
4. Offer free dish or dessert
Who doesn't love free food? Especially if it is coming from their favourite restaurant, people always get excited.
Promoting free meal plans on Father's Day will definitely play a great role in increasing customer retention. Amongst many Father's Day promotion ideas, this one particular idea can go a long way and make your customers come back again.
But why not make it more interesting? For example, you can tell your customers that the first 15 people who buy ''XYZ dish'' get their 2 favourite desserts for free. By creating a momentary offer, you will attract more people who want to win the contest. If someone successfully ranks in the top 15, they are more likely to remember you and come back to your restaurant sooner.
Yes, many restaurants with Father's Day specials may also incorporate both ideas — Dad's special drink and free dessert. Thus, make sure to stay at the top of the game and be unique in your approach.
For example, as per Chicago Food magazine, Michael Jordan's Steakhouse, on Father's Day, gave a branded steak knife to people who ordered a Delmonico Steak (These were the first 23 people). It clearly says that creating FOMO always persuades customers to act quickly and make a decision.
5. Leverage SMS Marketing
You will definitely not want to lose customers, even by a second. So, why not invest in SMS marketing campaigns?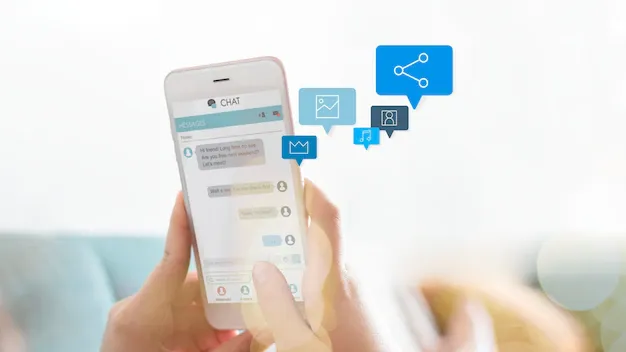 Your customers have their mobile phones 24*7; there are very few chances for them to miss any communication with you. You see, timing is everything. For example, if you have a Father's Day special deal on dinner, it would be best to send a couple of messages to your customers in the morning and the evening, so that they can plan accordingly to visit your restaurant.
The Food & Beverage industry is constantly growing, and there is a need for restaurants to keep improving their business with killer marketing ideas. With Reelo, you can create incredible SMS marketing campaigns, customise the communication as per your needs, and hit the send button. You can also choose from thousands of templates and customise the offers as per your objectives.
Don't know what to promote in the SMS? Don't worry. We already have some pre-built Father's Day campaigns to get you started quickly.

Choose from various templates, customise them according to your needs, and start sending your campaigns.
6. Have special discounts for all father figures
Father's Day is about celebrating all the fathers. And hey, grandpas and fathers-in-law deserve equal love, attention, and care as well.
While people are choosing to be in a nuclear family, they still love to hang around with their whole family. So, why not include grandpas and fathers-in-law in your Father's Day restaurant promotion ideas and overall marketing strategy? Apart from just having Father's Day offers, this strategy is a great way to bring the entire family together at your restaurant and directly impact your sales and revenue.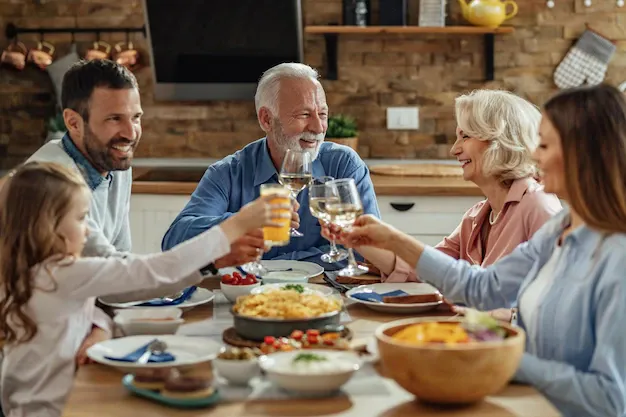 7. Build Father's Day Charity Campaign
What could be better than giving back to society on Father's Day? And that too when you do it on your customer's behalf. Well, you can do the same! You can demonstrate your social responsibility by partnering with a local charity and donating a portion of Father's Day's proceeds to a worthy cause. This promotion showcases your commitment to the community, attracts customers who support charitable initiatives, and enhances your brand image. When you tell your customers that a percentage of their celebration expenses will go to charity, they are likely to spend more with you!
8. Give Exclusive Gifts
Who doesn't love exclusive gifts? You can also give that exclusivity to your customers by offering exclusive gifts to the first few handfuls of people who make the first visit. With limited quantities of exclusive gifts, people are likely to act quicker and get to your restaurant sooner.
For example, you can offer some exclusive merchandise on Father's Day to the first 100 visitors to your restaurant. Besides, you can partner with some food brands and offer their exclusive menus to fathers and kids visiting your restaurant.
9. Host a Cook-off Event
Hosting a cook-off event between fathers and their kids is a perfect way to celebrate Father's Day at your restaurant. You can organise a fun-filled cook-off event where fathers and their children can compete in a friendly cooking challenge. This event not only creates a unique bonding experience but also attracts families and generates excitement and social media coverage. Make sure that you promote this type of contest well in advance. Communicate that you are hosting such a contest through various channels like WhatsApp, social media, pamphlets, display boards, etc., and that's how you will get more and more customers.
10. Plan a Father's Day Buffet
Planning a Father's Day buffet at your restaurant can be an excellent promotion idea to attract families and create a festive atmosphere. Start by creating a varied menu with a selection of starters, entrées, and mouthwatering desserts that will appeal to fathers and their loved ones. Consider incorporating special dishes that celebrate classic fatherhood favourites.
Make sure the buffet setup is visually attractive and inviting, with comfortable seating arrangements for families. You should promote the buffet through targeted marketing campaigns, including social media posts and email newsletters, highlighting the indulgent dining experience and the opportunity to spend quality time with fathers.
Summing Up…
Offering irresistible Father's Day restaurant specials can help you acquire new customers and retain existing customers. On such special occasions, customers not only see your delicious food, but your restaurant's efforts, service, offers, and much more. Great Father's Day promotions will not only improve your brand awareness but drive repeat sales and build a stronger connection with your customers.
Want to get more and more customers visiting you on Father's Day 2023? Try Reelo for FREE today and start creating attractive Father's Day campaigns in just seconds. Create campaigns that will make your customers visit you again and again!