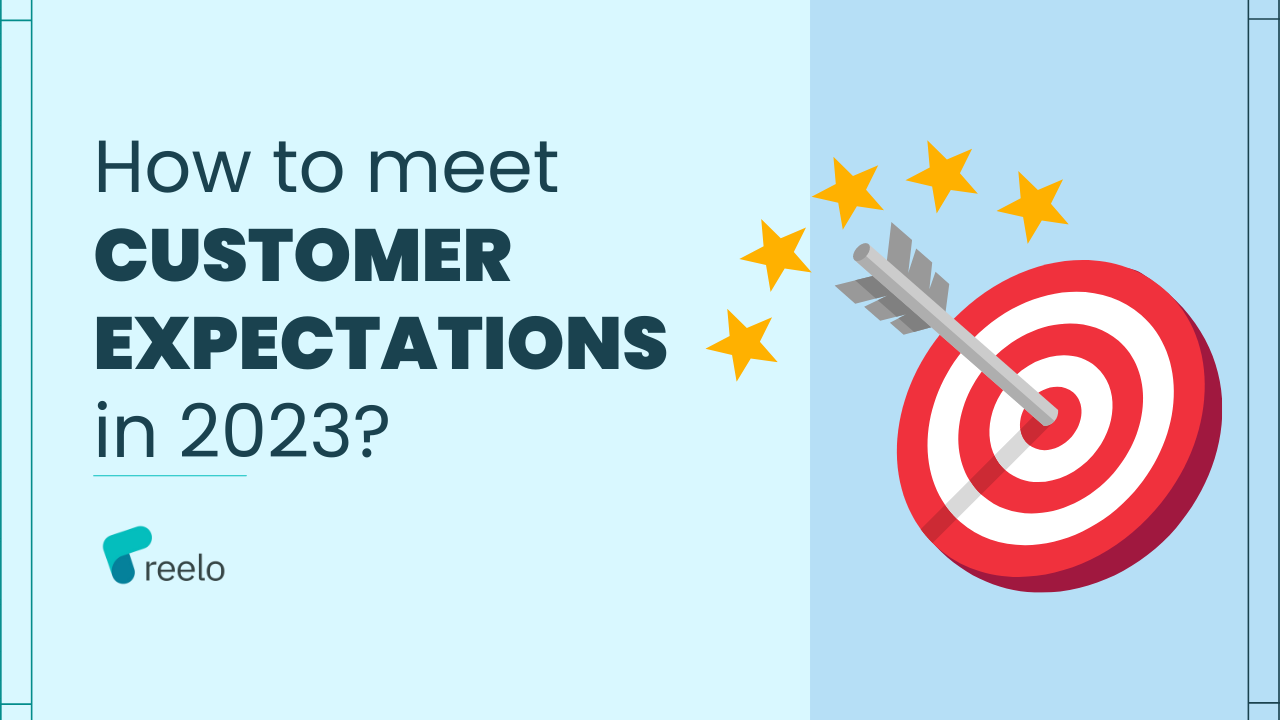 How to meet customer expectations in 2023? Why is it important to understand customer expectations. Let's read about customer expectations in 2023.
Customers have evolved over the years. You might blame this on education, awareness, technology, or anything else, but you can't change the fact that customers and their expectations have changed. Once, the markets used to operate on producers' choices, but today, the consumer is the king of the market! Customer expectations have changed, and so have the ways of fulfilling them.
As a restaurant owner, you can have the best food, ambience, and excellent menu and still lose customers. The only way to win customers is by providing them with the best customer service and meeting their expectations. Before we dig deeper into strategies that can help you meet the expectations of your customers, let's understand the importance of customer desires to increase restaurant sales!
Why is it important to understand customer expectations?
According to research by Salesforce, 89% of consumers are likely to make another purchase after a positive customer experience. The foundation of a positive customer experience is an understanding of customer needs. Hence, it is beneficial to know what your customer desires from you and if you are capable of meeting those expectations!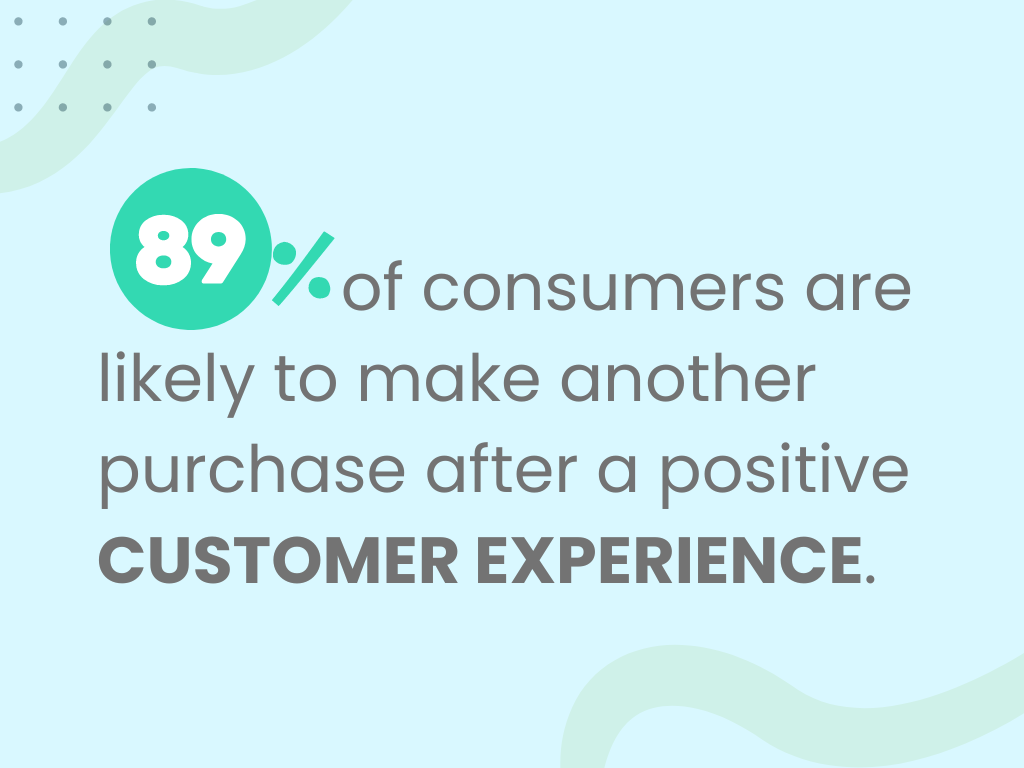 1. Customer Loyalty:
Do you think customers will make repeat visits if you provide them with a poor customer experience? Obviously not! Customers will be loyal to your business only when you meet their expectations and give them a worth remembering customer experience.
2. Restaurant Marketing:
Marketing is based on customer needs. If you don't know what customer expects from you, you cannot launch a well-defined marketing campaign. Moreover, such campaigns will not provide you with relevant leads. So, it is better to understand customer expectations to target the right customers and increase restaurant sales.
3. Customer Retention:
While every restaurant looks for acquiring new customers, retaining your existing customers carries equal significance. Customer retention happens only when you know the likes and dislikes of your existing customers. You need to know their expectations of your business to plan a retention strategy.
It is pretty evident how proper research on your customers' expectations can help you engage the right customers and increase restaurant sales.
What are the major customer expectations?
Every customer has different dining expectations, but still, here are some general basic services that every customer desires for a positive dining experience. Let's take a look at some of the most common ones:
1. Greeting service:
When customers walk into your restaurant, they expect to be acknowledged. They want to feel welcomed and comfortable. The initial greeting from your staff at the reception or the gatekeeper helps them to feel accepted, and they are more likely to enter your restaurant with a positive mindset. We all have heard the saying- the first impression is the last impression. So, make sure that you attract your customer at the first glance only. And greeting them with a warm vibe is the best way to do so.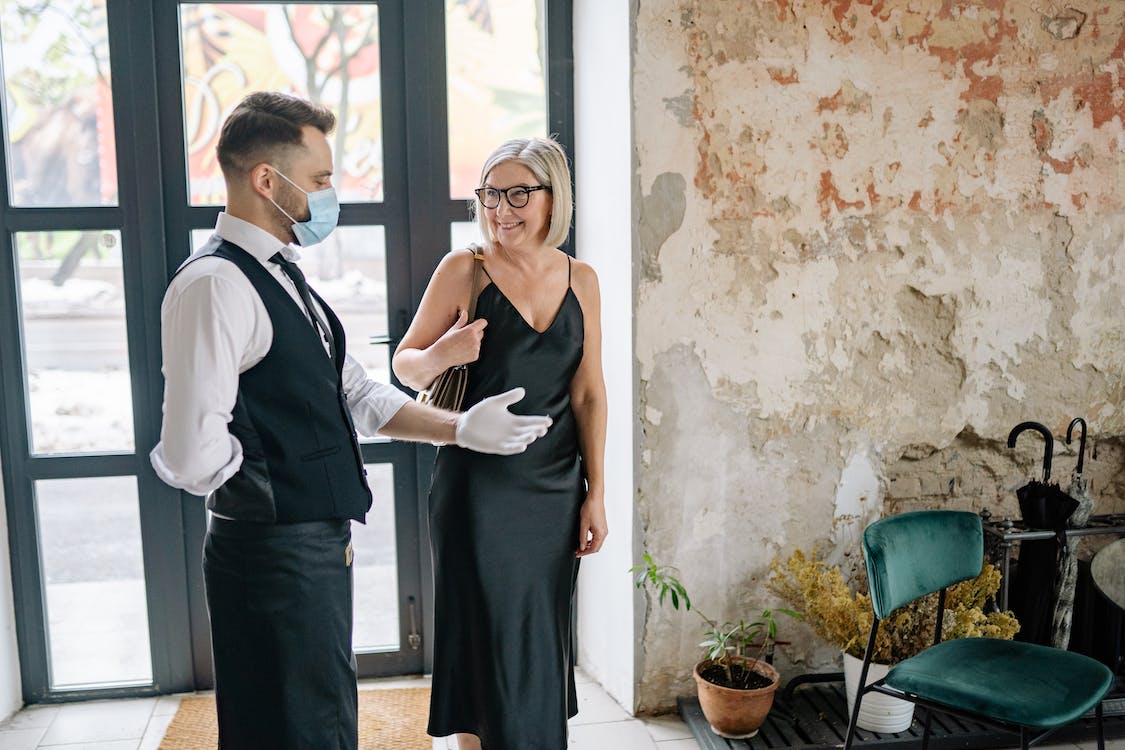 2. Staff attention:
Customers love when the staff is attentive towards their needs. If you truly want repeat customers, then you should train your staff on restaurant etiquette. The staff works as the host to the customers. Hence, they must pay attention to the customer's needs. In traditional, dining restaurants, customers often consider the staff services as an indicator of a positive customer experience.
3. Food and drinks:
The product of any restaurant is its food. Food is the primary thing people enter a restaurant. If you are not providing high-quality food, then you will lose customers. Your food pictures should align with the food you are serving on the table. The food should be simple and high in quality rather than fancy or pretentious. In addition, your menu should set the right expectations for your food, both in terms of presentation and prices.
4. Ambience:
Customers usually visit restaurants to meet their friends and families in a comfortable environment. They want a clean, safe, and friendly ambience where they can socialise. Restaurants should ensure that they have proper seating arrangements so that customers don't feel uneasy. A lot of restaurants have a waiting area that is used by customers in case the dining area is occupied. Such services create a brand impact in front of your customers.
These customer services create your restaurant's first impression. Therefore, you should focus on fulfilling these customer requirements.
How can you meet customers' expectations?
We have already discussed a lot about the different expectations customers keep from restaurants and why it is important to fulfil them. If you are a restaurant owner wondering how can you meet customers' expectations, then here are some easy ways that can help you meet customer needs and boost your restaurant sales:
1. Personalised customer experience:
Guests today want to have positive customer experiences that are unique to them. Diners expect memorable and seamless experiences that urge them to come back to you again and again. As a restaurant owner, you should ask your customer's feedback on every service. This way, you can personalize their interaction with you which will make them feel acknowledged.
2. Leverage guest data:
Data is the core of modern customer service. The guest data is the key to unlocking any service break barriers. Guest insights help restaurants gain an in-depth understanding of their customer's behaviour. With this, restaurants can serve customised experiences to customers. You can go the extra mile and can reward your customers to get real-time data insights. For example, you can offer loyalty programs points on every completed profile. This way, you motivate customers to complete their profiles and share about themselves with you.
3. Seasonal experiences:
One of the easiest ways to meet customer expectations is to keep offering seasonal offers. Every customer has an individual liking for different seasons. So, it's better to offer seasonal experiences to keep every customer in the loop. In this way, restaurants can make the most of seasonal fans along with regular visitors.
4. Handle customer complaints:
What if you are not able to fulfil customers' expectations? You should handle their complaints well. No matter how hard you try, mistakes are bound to happen while your try new services. In such cases, you should know how to take criticism and feedback and not let your customers leave unsatisfied. The golden tip is to listen to your customers' complaints and offer them a possible solution to them. This will make them feel heard and important and increase their chances of making repeat visits to you.
5. Efficient services:
One of the most common customer complaints is slow service. Customers often crib about how they waited so long for their food to serve. If the visitors are shouting 2-3 times at the staff for their attention, then your service levels are in trouble. You need to ensure that you provide them with efficient services from beginning to end. No matter how good the food is, if it's not being served on time, then you need to realign your restaurant management.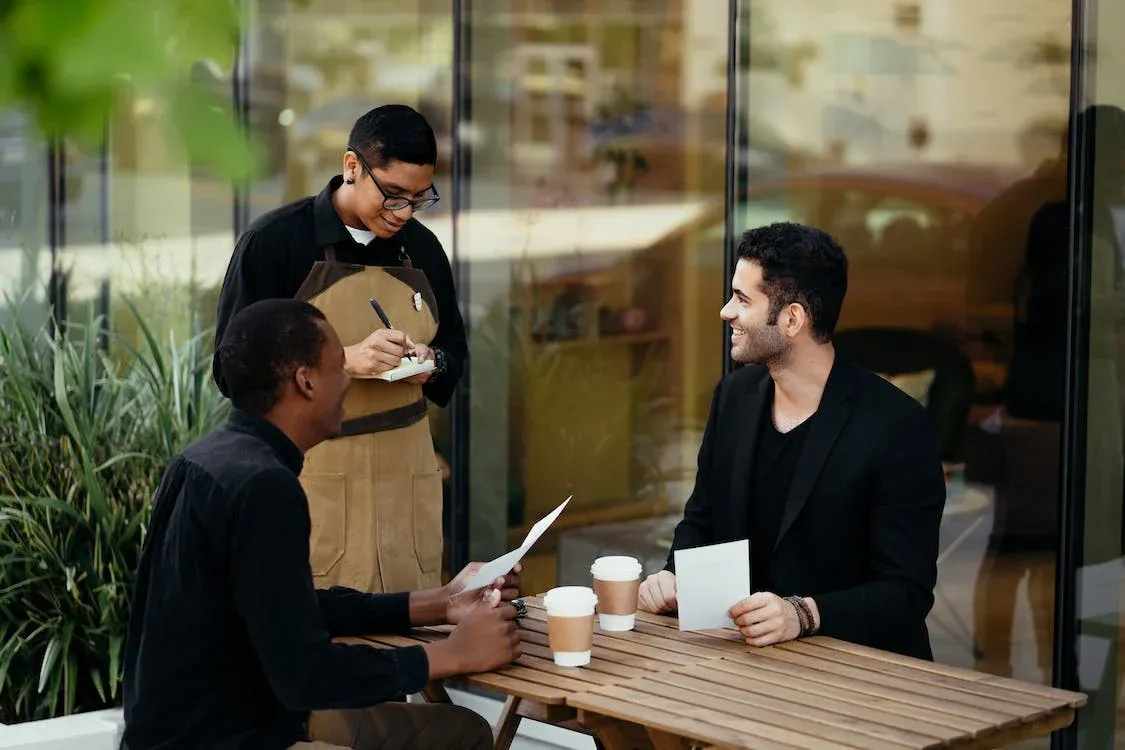 6. Appreciate loyal customers:
Every human demands some appreciation for consistent activity. It's human nature that we want to feel recognised. That's why reward programs hold great importance for a successful restaurant business. Restaurants should reward their most loyal customers either with special discounts or reward points. Gestures like a complimentary dessert or a personalised greeting note can also increase customer satisfaction levels. Moreover, it will also build up long-term customer relationships. If you are still wondering about rewarding your customers, then you are losing on a lot of benefits.
7. Invest in technology:
Investing in different technologies can help enhance the overall appeal of the restaurant. Restaurants should invest in an efficient POS system, restaurant management software, contactless payment options, and many other tech tools to match modern consumerism. While technology helps you attract consumers, it also has a huge impact on how your staff provides customer service. Tech tools help you be more efficient, effective, and open to exploring more ways to boost restaurant sales. Altogether, you turn into a smart restaurant business with new technology.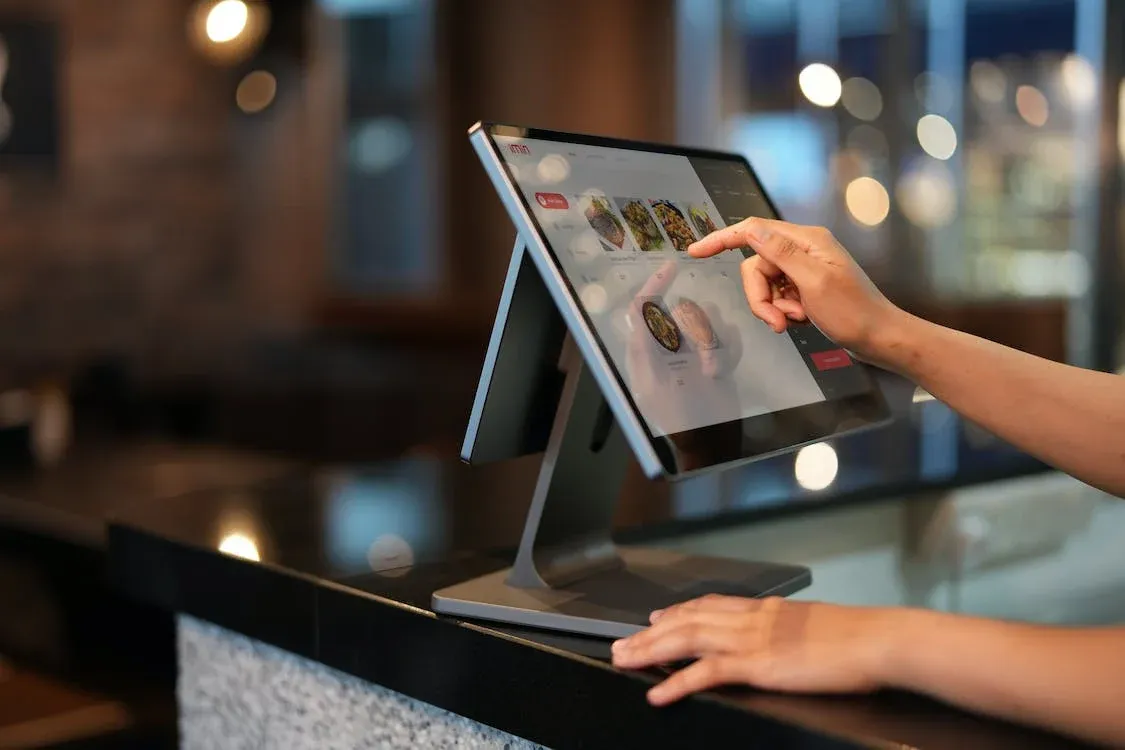 How do restaurant owners impact customer service?
Customers usually hold the restaurant staff responsible for all kinds of mistakes that spoil their experience. But restaurant owners also have a hand in every aspect of customer service. As the owner of the restaurant, you need to put in extra effort to make sure that the quality of your services keeps improving. You should occasionally look at your reviews and see how your staff is handling the negative feedback. Most importantly, you should invest in your staff's training to make them business-ready!
Final thoughts
With a new year comes a new set of customers with changing expectations. While it takes time to understand the changing needs and expectations of your customers, the strategies mentioned in the blog can help you to be better at it quickly. Be it the restaurant owner or the staff, you should know that the customer is the centre of the business. If we are not honouring the needs of our customers, we can never be successful.
Are you a restaurant owner looking for help to grow your business on a budget? Visit our website, and our experts will help you!