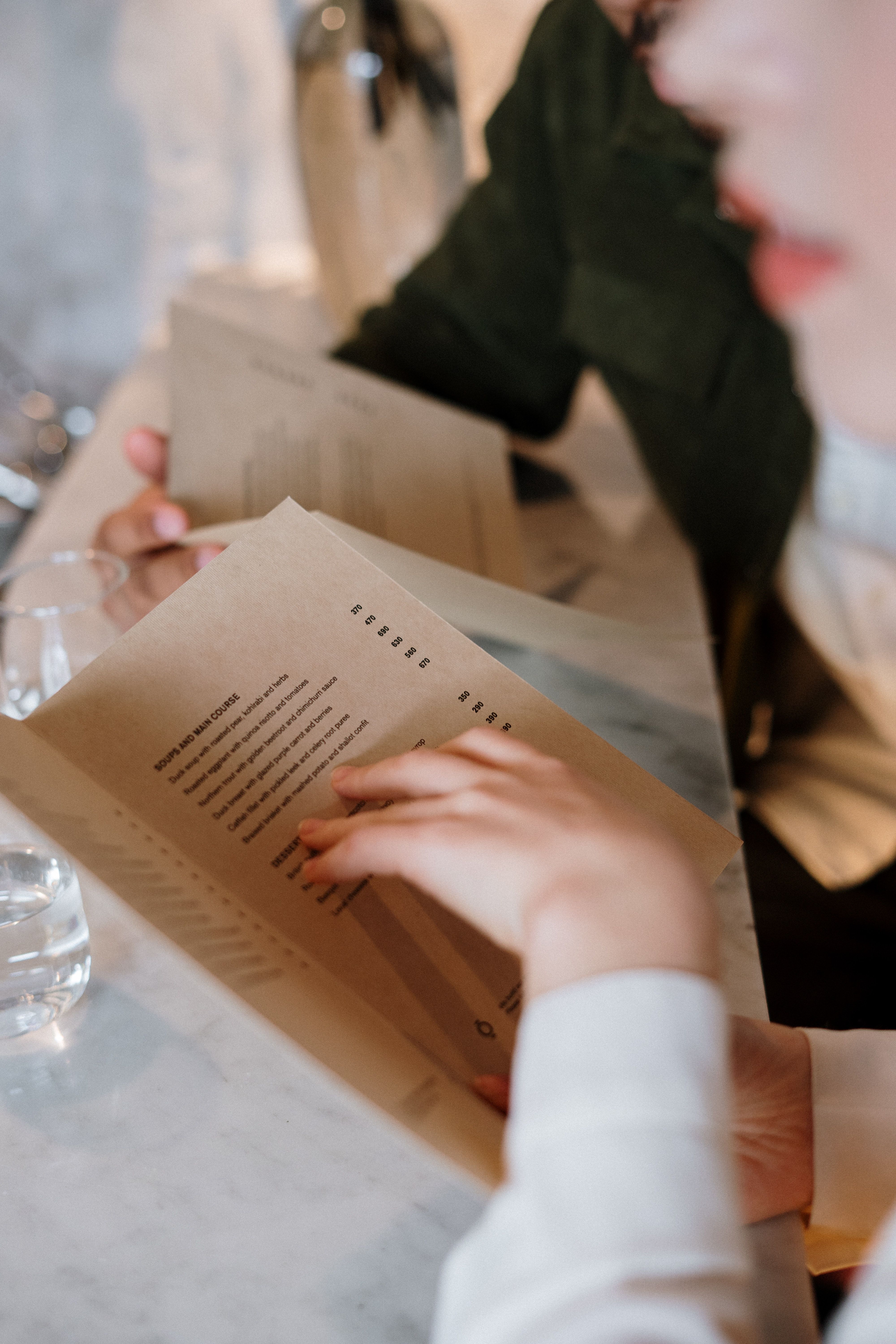 How do you price your menu to increase the number of sales at your restaurant? Click here to learn more about menu pricing strategies and more.
Have you ever wondered about the importance of menu pricing in any restaurant? The restaurant business earns the most from the food it sells, and menus give a summary of all the food items and the prices that the restaurant serves. Hence, menu pricing strategies become an essential factor for boosting orders and, ultimately, sales. Restaurateurs often find it difficult to price their menu in a way that customers are willing to spend more. They want to price their food items competitively, using relevant pricing strategies for their restaurants. While you might be curious to know more about these strategies, let's first understand the basics of menu pricing. Here we go!
Restaurant Menu Pricing: How to Price a Menu For Profit?
Menu pricing is the process of determining the price at which you want to sell different food items in your restaurant. The main objective of this process is to set the prices so that customers are happy to pay more and restaurants make profits. There are multiple methods of menu pricing. Generally, the direct cost is added to the overhead expenses to arrive at the final prices of the menu. It might seem easy, but menu pricing needs a careful analysis of food costs and other related concepts. To understand this better, let's explore various menu pricing models.
What are the Methods of Menu Pricing?
While there can be many methods of pricing the menu items, we have compiled some simple methods that are commonly used:
Intuition: It's the simplest way to calculate the price. Under this, you select the price based on your experience.

Competitive Price Method: Under this method, you decide to set prices based on your competitors' menu prices.

Dynamic Pricing Method: Here restaurateurs fix the prices based on demand and supply forces in the market. Restaurants with speciality menus often indulge in this.

Penetration Pricing Method: This method involves fixing low prices, sometimes lower than the original cost. It is done to enjoy a competitive advantage and big market share.

Price Skimming: Under this method, the restaurants set high prices initially and then lower them over time. Thus, it initially targets high-income customers and then targets price-sensitive customers. This pricing model helps to target customers with different income levels.
The pricing strategy for restaurants also depends on factors like the market, competition, restaurant format, etc. You cannot decide on the best price without knowing what factors influence the menu and pricing for effective restaurant sales!
What are the Prime Factors for Menu Prices?
Several factors affect the menu and pricing of any restaurant. While these factors remain the same for every restaurant, the magnitude of their influence might be different for different eateries. Here are some of the many factors that influence the pricing of your menu:
Direct Costs: Direct costs are the costs of the raw materials. These include the cost at which the ingredients are bought, the cost of the food waste, and the variable costs that occur while portioning the food. The direct cost is directly proportional to the food prices. It means the higher the direct cost is, the more the menu prices will be. Similarly, the profit margin will also be low for a given menu price.

Indirect Costs: Indirect costs are the costs of adding value to the food and overall dining experience at your restaurant. These include the cost of preparing the dish (excluding raw material), tableware, lighting, cutlery, etc. Labour expenses which include the salaries of your employees, also come under indirect costs.

Competitor's Prices: One of the most significant factors of menu pricing is your competitor's prices for a similar dish. You cannot charge more than your competitors unless you are offering something unique and special to the customers. Moreover, if you serve at prices lower than the industry standard, it will hurt your profits. Thus, proper competitor research is the only way to ensure that you price your menu accurately.

Customer Behaviour: Customer needs are constantly changing, so it's important to consider what your target customers need from your menu prices. Pricing your menu too high can lead to losing customers. Similarly, pricing too low creates an impact that your food is not that good. Thus, understand your customers well and then decide the prices.

Seasonal Costs: These costs are subject to change as the season changes. They can lead to fluctuations in food costs. So, how to create a balanced menu for your restaurant? Well, you should aim at having some ingredients which are cheap, easily available, and stable in price. At the same time, you must have a mix of different varieties of dishes on your menu. This way, you have the right balance of dishes and ingredients.
Apart from the factors mentioned above, many other factors also affect your menu and its prices. So, before using any menu pricing strategies, you should analyse all such aspects.
Top Restaurant Menu Pricing Strategies To Maximize Restaurant Profit In 2023
After researching all affecting factors, restaurateurs get into the dilemma of strategizing menus for effective restaurant sales. Here we have compiled six menu pricing strategies that will guide you on how to price your menu for more restaurant sales. Use these in 2023 and see your restaurant profits rise.
Use Relative Pricing: The strategy of relative pricing is common and popularly used in restaurants. Under this strategy, you place your high-profit items next to the expensive items. Thus, your customers are likely to order the cheaper, yet high-profit item. Let's take an example! Chilly fries, priced at 50 rupees, have nominal food costs but high-margin profits. On the other hand, cheese-loaded fries are tagged at 90 rupees with a relatively low-profit margin. Thus, placing these two items next to one another will urge the customer to impulsively order chilly fries and you will earn more profits.

Avoid Using Currency Sign Next to Food Item: It is one of the simplest pricing strategies to help you improve your restaurant sales. You only have to stop using the currency sign next to your food items on the menu. Wondering why? Placing the rupee sign next to the price makes the customers conscious of how much they are spending. Ultimately, it can discourage them to place more orders. Hence, it is better to avoid using the currency signs unless it is an international menu where you have to show items in different currencies.

Use Complimentary Item Offers: Under this strategy, you can offer discounts on complimentary food items to increase the sale of any related item. This strategy is often used to boost the sales of any specific food item. For example, a customer ordering a sandwich of 70 rupees might not want to have fries and a soft drink. However, offering these three items together as a combo offer, priced at 120 rupees, is an attractive deal for the customers. Hence, a combination food offer seems more appealing than a single food item. Customers are likely to order a combination offered at a discounted price.

Cost + Markup Pricing: This price strategy for restaurants includes a markup in addition to the cost of the food. The idea is that the markup will pay for your overhead, indirect, and direct costs. This method leaves you with a net profit. To begin with, you can calculate the food cost percentage of each food item. It requires you to have detailed sales reports from your billing system.

Put Prices After Food Description: Food descriptions are a must in modern menus. Having mouthwatering descriptions of the ingredients used in the dish explains the delicacy and builds a need for the food item even before ordering. The prices should be stated at the end of the description so that the customer craves the dish by the time he sees the price. Customers who are craving will think more about the experience and less about the price. Hence, they will order the item. Putting the price before the description can discourage the customers from even reading the description let alone ordering the item.

Have a Special Food Section: Customers often look for some exclusivity when they are ordering. A special section, named 'Chef's favourite', 'Our Specials', or anything else, can help you bring their attention to premium food items. You should charge premium prices for items in this section.
These menu pricing strategies are your way to increase your restaurant's sales and profits. You can choose any pricing strategy that suits the requirements of your restaurant. You can also combine two or more of these methods.
Deciding a pricing strategy for restaurants involves a fair amount of understanding of food concepts, pricing models, and strategies to increase restaurant sales. Menus might seem like a piece of paper or a marketing tactic, but they hold the key to maximising the sales of any restaurant or cafe. So, if you are also planning to start a restaurant or reinvent your menu, do study these factors and find the right strategy based on your restaurant's requirements.
ALSO READ: 4 Ways to Use WhatsApp for Business to Increase Restaurant Sales