Top 10 Restaurant trends to watch out for 2023. Watch this space to learn what restaurants will be trending in 2023. Click here to know more!
2023 is around the corner, and just like every year, this year will also have some new and emerging trends in every industry. The Indian restaurant industry has evolved massively, especially after the Covid pandemic. Recent times have shown how the restaurant industry has faced issues with the supply chain, inflation, labour shortages, and more. Hence, this is the time to plan next! So, without wasting any time, let's have a look at the emerging restaurant trends for 2023 that will help you increase your restaurant sales!
Before we move on to discuss the restaurant trends for 2023, here's a quick snapshot of all the 2022 trends.
What are the top trends that you see in the restaurant service industry today?
2022 was a year with a lot of transformations. From markets opening after a severe economic slowdown to technological upgrades, the restaurant industry saw a lot of expansion. Moreover, customer expectations changed after the pandemic. Hence, restaurants had to adopt new ways to cater to customer needs. Let's see some of the most famous trends that prevailed in 2022:
Smaller menus: Gone are the days when restaurants used vast menus. Recently, restaurants have started shrinking their menu size. Moreover, restaurants have also reduced the number of food items on their menus to focus on better quality. This allows the chefs to focus more on a few items and serve quality food. While smaller menus have been trending this year, many restaurants shifted to digital menus as well.

Virtual kitchens: Virtual kitchens are not a new concept, but they have increased in number after the pandemic. Hence, this year also saw a lot of virtual kitchens coming up in the market. But why did these become so popular? It is because virtual kitchens don't need heavy investment for a physical setup for dining. For many emerging restaurants, these kitchens turned out as the best way to increase profitability when costs are advancing at an alarming speed.

Fewer employees: Labour shortage is one of the main reasons restaurants opted for fewer employees for operations. But the responsibilities are also balanced out concerning the number of employees. Now restaurants have moved to mechanisms where they want to have quality people with balanced responsibilities so that focus can be maintained on important activities.

Vegan cuisine: With more and more people turning vegan, restaurants also started adding vegan cuisine options to their menus. Well, vegan food has been such a trend that now there are restaurants that only offer vegan food for those who are strictly vegan. Considering the growing preference for this trend, vegan food will also be a hit restaurant trend for 2023 and will help increase restaurant sales.

Online presence: With the increasing availability of the internet, customers have also started using technology in every decision. From online reservations to delivery services, restaurants have seen significant growth in the online mechanism. Apart from this, social media platforms also form a crucial part of a restaurant's online presence. It indicates your popularity and attracts new visitors. Customers usually prefer restaurants that have a considerable online and social media presence.
Undoubtedly, the above-mentioned points are some of the most trending fads for 2022 in the restaurant industry.
How are the restaurant trends emerging in 2023?
Since this year reshaped the restaurant industry with all new kinds of trends, experts predict that 2023 is going to witness more food trends. It is crucial to analyse the passing year and prepare for the coming one. As each business prepares its end-of-year statements and reports on how 2022 went, we also did the same and look forward to 2023 with optimism for increased business and revenue. Thus, one should focus on understanding restaurant trends to boost restaurant sales in the coming year. Here is our list of the top 10 restaurant trends for 2023:
More Online Deliveries: Virtual kitchens or cloud kitchens are going to be more popular. It means that online deliveries are going to surge. With users becoming more and more technology-driven, they will order online frequently for quick food service at their doorstep. With the psychology of inflation influencing our eating out habits, there are high chances that people will prefer eating at home. Hence, the concept of virtual kitchens is going to rule 2023.

Using Restaurant Management Technology: With the Covid pandemic, restaurants shifted to using new forms of technology. This is the reason that restaurant management technology has a brighter future, especially in 2023. Amidst the growing restaurant trends for 2023, eateries will opt for restaurant management software for smooth operations. Moreover, technologies like QR codes and contactless payment systems will be used increasingly. Customers want quick services, and using all these technology tools will help restaurants to achieve that goal.

More Personalised Marketing: Customisation is the key to the future. Customers are aiming to buy something that gives them a unique experience. Hence, restaurants must experiment with dynamic pricing, personalised menu items, and special deals based on the understanding of every individual customer. The crux of personalisation is customer data. Restaurants should aim at capturing data and then target every customer with their individual preferences. This approach further leads to better customer engagement and customer loyalty.

Cutting out the Middlemen: While third-party online delivery is the king of today's restaurant industry, first-party deliveries will snatch the crown soon. Recent reports also indicate the same-according to a survey by Sense360, 63% of customers prefer to order directly from a restaurant rather than third-party apps like Zomato, Swiggy, etc. Restaurants with D2C (direct-to-consumer) delivery services will reap more benefits in 2023. These services will help restaurants with direct customer insights, cutting costs, and having better margins. There are a lot of different strategies that are being tested to see how customers can move towards restaurant delivery apps.

Partner Collaborations: You might have seen a lot of social media posts of different stores collaborating, and this will continue and increase more in 2023. You will possibly see a lot of food and drink trends surging under such collaborations. Restaurants collaborate with popular brands and chefs to create exclusivity for customers. It is a great way of adding value to your food brand.

Increase in Plant-based Food: The global pandemic has led to an increase in consumer awareness regarding food transparency. Consumers are now even more aware of consuming organic food that benefits their health and the planet. Moving with consumer preferences, many big food chains are introducing special vegetarian menus. Plant-based meat is also one such popular ingredient in these restaurants. While vegan food was also a buzz this year, its trend will be on a rise in 2023 as well.

Food Traceability: Do you know what is food traceability? It is the process of tracking the food throughout the production process. Food traceability helps mitigate risks around food production. Given the supply chain issues, food traceability is the perfect solution for creating an end-to-end, real-time overview of the supply chain which will save time. The practice is quite trending globally and might gain momentum in India as well.

Optimal use of Resources: One of the biggest challenges that the Indian restaurant service industry is facing is the wastage of resources. Food businesses are looking for ways to gain maximum value from the resources. The optimal use of resources involves minimum food wastage with maximum output.

Local and Sustainable Ingredients: The importance of staying local has increased amidst supply chain issues and rising transportation costs. Well, buying local is not only a cost-optimising decision but also a sign of national prosperity. It supports local farmers and suppliers, keeps the flow of money in the community, ensures the supply of fresh ingredients, and reduces fuel emissions. 2023 is likely to witness a rise in sustainable decisions. With more and more environmental awareness among customers, restaurants will take decisions that focus on sustainable development. Moreover, the commitment to sustainability will attract customers who appreciate working towards a healthy planet.

Customer Experience: Customer is the king of the market and will continue to be so even in 2023. Customer experience is one of the hot topics of this year and restaurants will focus more on this aspect. Today customers cherish the experience the restaurant provides. An excellent experience will increase your chances of positive publicity, loyal customers, and customer retention. Many restaurants take weekly feedback from their loyal customers to have any improvements. This way, tracking your customers' experiences help you provide better services and stand out among food trends.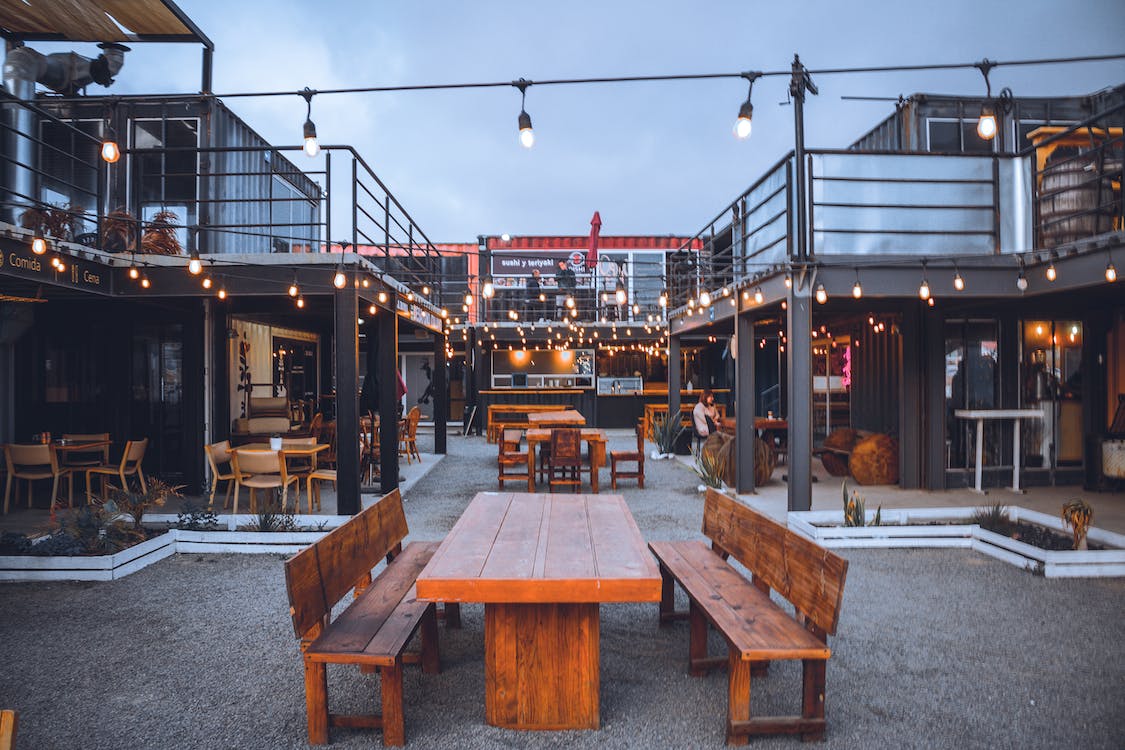 With a new year coming, it is significant to learn from the past, make improvements, and prepare for the future. This is possible only when we stay updated with the upcoming restaurant trends for 2023 as they influence the restaurant sales and profitability. We can't wait for new trends to unfold in 2023. We hope every restaurant makes the most of these food trends and aims to increase restaurant sales.
Let us know of any other trend that you think will benefit the restaurant service industry!
Are you a restaurant owner looking for help to grow your business on a budget? Visit our website, and our experts will help you!