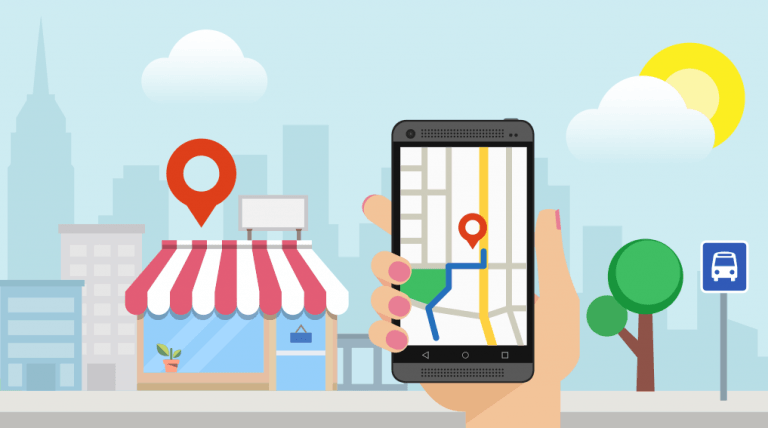 Do you want to improve Google my business ranking? Here are some tips on how you can optimize your Google my business profile!
As businesses shift online, targeted visibility on Google has become of utmost importance; it is necessary for businesses to be aware of the same.
While many of these businesses make sure to reach even the global audience, they forget to focus on the local audience. Taking your business to international waters is great. But if you are unable to attract your local audience, you need to rethink your marketing strategies.
You may know about running Google ads to rank higher in search results. But there is another organic and "free" option you need to leverage to not miss out on a wider scope of potential customers — It's Google my business. Before we go on about how to optimize your Google my business profile, let's understand its definition briefly.
What is Google My Business?
It is simply a tool to list your business on Google, provide details like location, photos & services, and manage its online presence effectively. Local search has become an integral part of every marketing strategy, especially for retail and restaurant businesses.
Imagine you have a restaurant in your area. You may have checked all the boxes, except one.:
Food - 10/10
Ambience - 10/10
Service - 10/10
Local customers - Maybe 4/10
Wondering why your business is unable to retain local customers? Well, maybe because your focus is on winning more new customers that are probably not even from your area or city. It's time you understand that repeating diners (especially locals) will bring in more revenue than the new ones. Thus, it is important to create your Google my business profile and optimize it properly.
Come, let's have a look at our google my business checklist to optimize your profile and reach more local audiences in your area..
How to Optimize Google My Business?
It is still early for you to improve Google my business ranking. While it may be challenging for you to identify the best practices, here's a fool-proof Google my business optimization checklist to help you reach your potential customers and turn them into retaining ones.
1. Fill all your business information correctly
No one likes to engage with brands that provide incomplete information. You surely don't want to leave your customers in confusion. A complete business profile is one of the factors that can help you improve google my business ranking.
There is a lot of information you need to fill out and here's what you should focus on as a priority:
Name of your business
Contact details
Address of your physical store or outlet (if any)
The website link (if any)
Opening & closing hours (It helps your customers know the time your business is operating)
Your business category
Products or services you offer
Any upcoming events
Google my business reviews
FAQs for your customers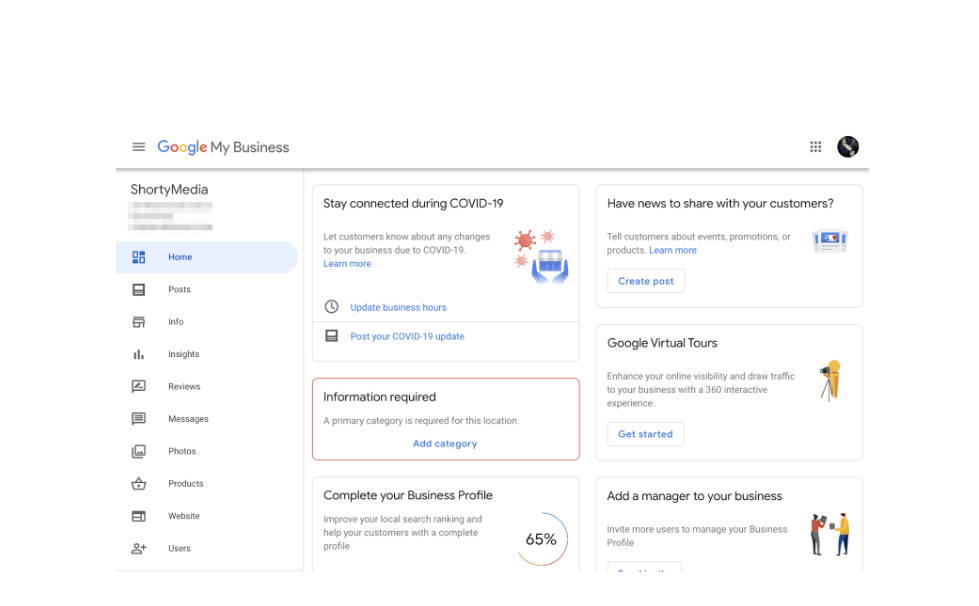 A completed profile not only helps you improve your Google my business ranking but also persuades customers to take the desired action.
2. Upload business-related pictures
The next point in the Google my business optimization checklist is uploading all the business-related pictures on your Google my business profile. Believe it or not, pictures and videos drive customer engagement more than text-only content.
People look for ambience and food quality when they decide to dine nearby. Tempting food images and aesthetic ambience are great ways to motivate them to visit you. Apart from that, you can even share your restaurant's latest offers or deals through photos and videos.
Adding quality images will help in:
Brand recognition
Increased customer engagement
Improving local search rankings
3. Collecting Google reviews from customers
If one customer doesn't get to hear positive reviews about your business from other customers, how will your business stand out? Having a good number of Google my business reviews will boost your credibility, improve Google my business ranking, strengthen your brand, and increase your online reputation.
The impact of Google reviews on search rankings is immense. Therefore, it is important to persuade your customers to leave a review for your business. But a few reviews won't do much help to your business. So, how to increase them? Simply ask your customers; however, businesses can find it challenging to ask customers directly to leave a review.
With Reelo, any retail or restaurant business can effortlessly increase their Google my business reviews. Whenever a customer leaves a positive feedback for your business, you can send a Google review link via email or SMS within seconds and nudge them to leave a review.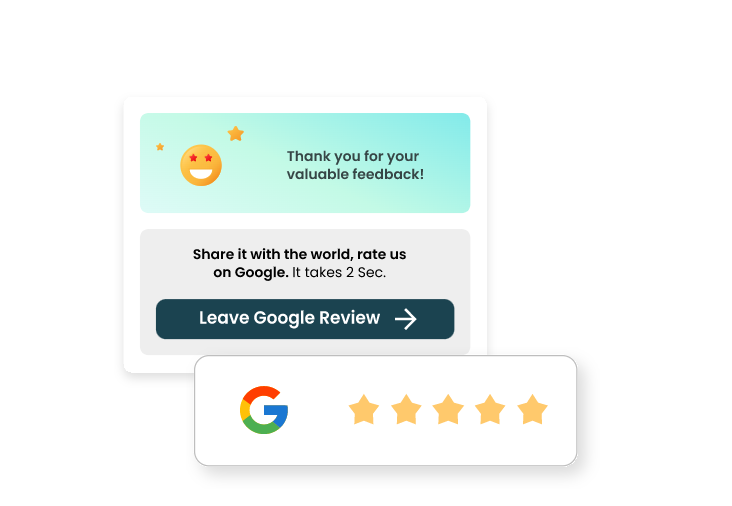 ALSO READ: How To Respond To Negative Reviews?
4. Keep your business announcements up-to-date
Today, customers always want to know about the current updates about your business – be it launching a new product, upcoming events, or exclusive deals. This is one of the major benefits of having a Google my business account. You can regularly update your profile with company announcements and keep your customers in the loop.
Regular company updates push your customers to take the right action and continuously engage with your brand. The higher the engagement, the higher the chances of increased customer retention rate.
5. Add the right location
Have you ever wondered, ''Why doesn't my business show up on Google maps?'' Well, the most common reason is that your GMB profile lacks location authority. If this is not the case, one of the following reasons might be behind the same:
Your Google my business profile isn't verified
You have relocated your store
You have not added your business location to your GMB profile
Your account might have been suspended
Whatever the reason is, make sure your Google my business profile has the right location and is optimized well.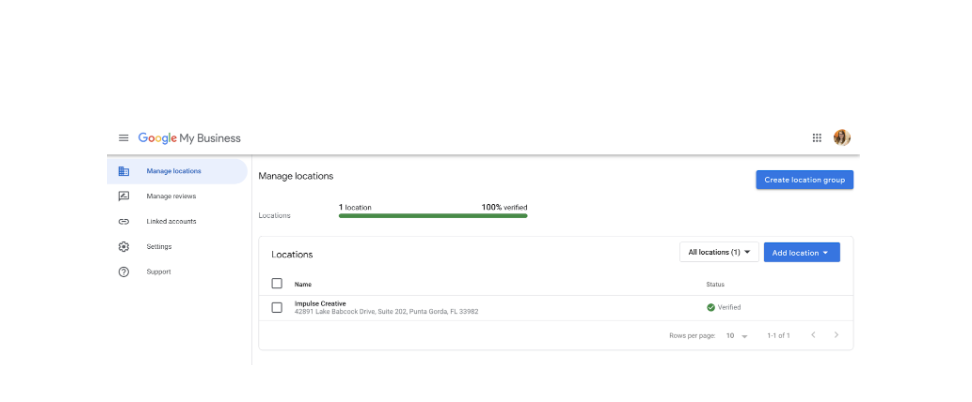 Now, it's time for the big reveal! Here's the top secret marketing strategy to increase your Google my business ranking that no company is talking about. Keywords!
Keywords have always been a crucial part of SEO strategy. While everyone talks about adding them to your Google my business profile, no one really talks about how to add keywords to google my business! Well, let's put an end to this altogether.
How Can You Add Relevant Keywords to Your Google My Business Profile?
Like any other SEO strategy, keywords are a crucial factor to improve your online visibility. Although it's tricky to add relevant keywords without being spammy, here's how you can do it!
Add keywords to the description section. This is one of the effective ways to describe your business briefly along with adding all the relevant keywords.
Question and Answers - The main aim of FAQs is to clarify all the doubts that your customers have about your business. So why not enrich them more by adding the right keywords?
However, when you add keywords to your Google my business profile, avoid doing the following things:
Don't add irrelevant keywords
Don't spam your Google my business account by stuffing keywords
Focus on quality
Use a combination of long-tail and short-tail keywords
''But, what are long-tail and short-tail keywords?'' A long-tail keyword is used when you want the search query to be more specific; a short-tail keyword is used for a general topic.
For example, ''running shoes for summers'' is a long-tail keyword, while ''running shoes'' is a short-tail keyword. A good SEO strategy always uses a mix of both the keywords. Make sure you use the right keywords if you want to improve your Google my business ranking and scale your business.
Final Thoughts
Optimizing your Google my business profile is as important as creating it. Make sure to tick all boxes in the Google my business optimization checklist discussed above.
Do you want to increase your reviews while focusing on driving repeated sales? Sign up for Reelo's 14-day free trial to collect more Google reviews from your customers and increase your online visibility.