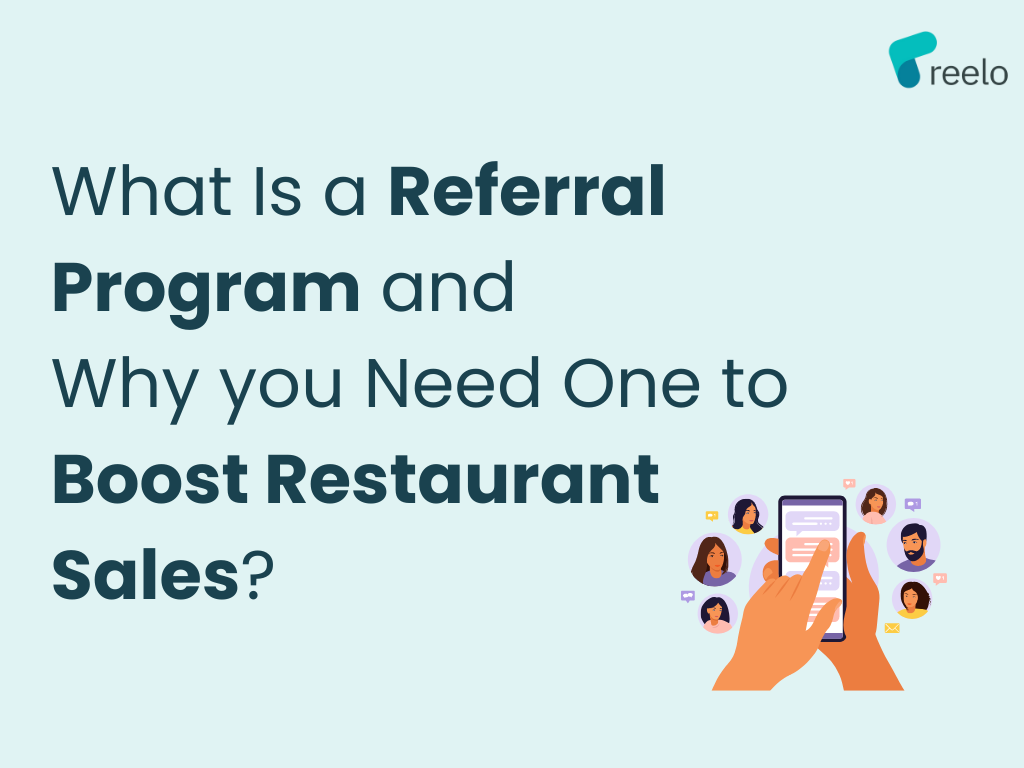 A referral program for restaurants is a great way to increase new visitors and engage existing loyal customers. But do you know it also helps to boost restaurant sales? Read on to learn more about the referral program and its benefits!
Every business wants more and more people to purchase from it. There can be hundreds of possible ways to get more customers, but referrals top them all! Referral programs turn your existing customers into your brand ambassadors as they bring in new customers for you.
Do you know that 90% of people trust referrals more than ads? Surprising no! Well, referral programs are nothing less than a superpower for restaurants. These marketing programs help restaurants build customer engagement, reach, and visibility. But the question is: Can a referral program boost restaurant sales?
Here's what we think!
What is a Referral Program?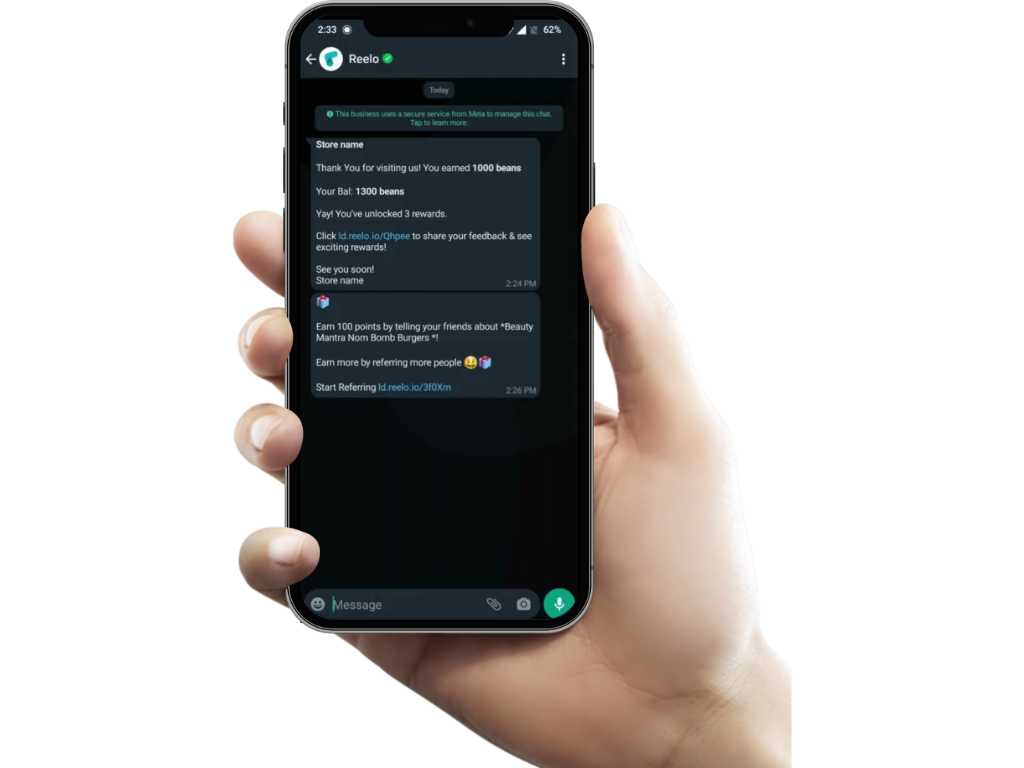 You all must have got such messages from different brands that you use. And you would have invited your friends to use them to earn some rewards. This is what a referral program is! Referral programs are promotional campaigns where existing customers refer your services to others in exchange for rewards.
Let's understand this better with a daily-life example! You use Paytm every day and must have invited your friends to use it because Paytm is rewarding you for doing that. So, Paytm offers you rewards because you help it reach new customers and increase potential sales.
Have a look at the referral program of Google Pay. It offers cash rewards when someone refers to their network, and the referred person downloads the app and makes the first payment. This is how one can employ a referral program to boost restaurant sales. Almost every company, including Paytm and Google Pay, has an active referral programme.
Let's understand how referral marketing helps a restaurant increase sales.
Referral Program for Restaurants
Word-of-mouth marketing is the most powerful form of marketing these days. If a friend or family member raves about a restaurant or bar, chances are that you will try it. According to a report by McKinsey, referrals influence 20%–50% of all purchasing decisions.
Additionally, a report by Nielsen also admits that people are 4 times more likely to purchase when referred by a friend. Wharton School of Business also reported that the lifetime value of referred customers is 25% higher than your other customers. Having said this, referral marketing only benefits when you have an effective referral program.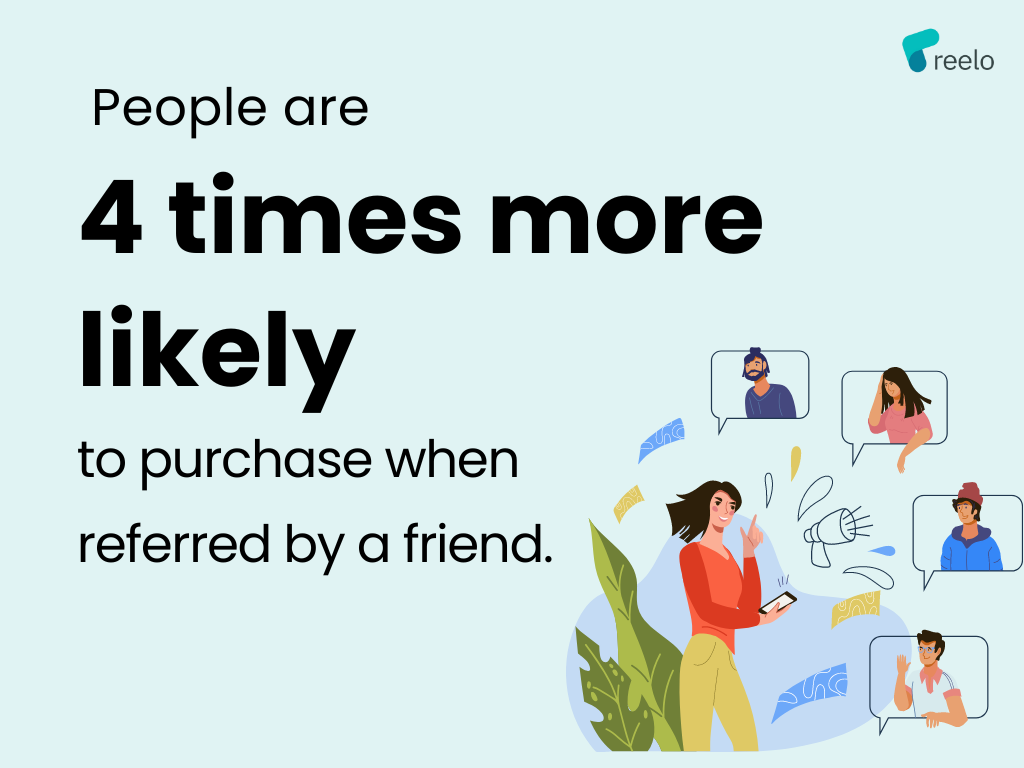 Every restaurant or eatery is unique, which implies that you need to understand what your customers love about your business and then plan a referral program. The referral rewards should be something that customers love; otherwise, they will not be encouraged to refer people.
The constituents of an effective restaurant referral program are:
A simple yet attractive headline.
Personalised referral rewards.
A professional-looking landing page.
Eye-catching and high-quality images.
Easy system to monitor the program.
Try Reelo for free and receive all the elements mentioned in your own referral program to boost restaurant sales.
The above-mentioned elements will help your referral program to boost restaurant sales. Let's explore some points that discuss why you should start a referral program for your restaurant and how it can benefit your restaurant business!
ALSO READ: Top 5 Customer Retention Strategies for Your Business - Reelo
How Can a Referral Program Benefit Your Restaurant Sales?
Creates customer loyalty
Increases customer retention
Builds brand awareness
Cost-effective advertising
Brings new customers
Reduces customer acquisition costs
Let's understand these benefits in detail.
1. Referral Program Creates Customer Loyalty
Marketing through a referral program helps you establish a positive customer experience. It's a win-win situation for you, your current customers, and those they referred. The referral program offers valuable rewards to both customers. This incentivizes your existing customers to come back to you and make repeat purchases.
Moreover, the referred customers will also become loyal customers. A study by the Wharton School of Business also states that referred customers are 18% more likely to stay loyal to a business. A loyal customer automatically boosts total restaurant sales.
2. Referral Rewards Increase Customer Retention
Restaurant referral programs involve rewarding existing customers for bringing in new leads for your business. Offering personalised rewards to your customers helps to improve your relationship with them. Thus, it becomes easier to retain these customers.
Customer retention also becomes easy when you offer rewards to your customers. You can also start a loyalty program to keep your first-time visitors (referred customers) retained in your business. Building a referral program for your restaurant will provide the chance to retain customers with engaging referral rewards.
3. Referral Program Builds Brand Awareness
Referral programs help your brand reach the masses. With more and more customers talking about your brand and what they love about it, it ends up creating awareness of your brand. Your existing customers act as your brand ambassadors and convert customers easily. With more and more people talking about your brand, there are chances that your future sales will also increase.
4. Referrals Give Cost-effective Advertising
Referral programs can be used as a mode of advertising if they are driven through social media. Referrals through social media can help you take advantage of reaching a mass number of people with minimum cost involved. The best example of such referrals is when the restaurant asks the customers to promote the restaurant on their social media feed in exchange for discount benefits.
By doing this, your business gets exposure to all the followers of your customers. Now, imagine, a couple of followers liked that post, searched a bit about your business, and became your customers. So, you have new customers with almost no extra cost on advertising.
Your new customers can now opt-in to your referral program, talk about your business with their followers, and you end up reaching more and more networks. This starts a circle of viral advertising.
5. Referral Program Brings New Customers
Want a referral program to boost restaurant sales? You should have realised by now that every successful referral adds to your existing customer base. Thus, referral marketing helps you bring in new customers. These new customers will make a purchase and increase your total sales. The best part is that you reach new people without incurring any extra costs, making it the most cost-effective marketing strategy for you.
6. Referral Marketing Reduces Customer Acquisition Costs
As per a report by Social Media Today, 54% of marketers admit that referral programs incur lower customer acquisition costs than other platforms. The referral rewards help motivate the existing customers to get as many referrals as possible leading to a lower lead cost. Restaurants can use marketing strategies to increase customer repeat rate which also leads to a reduction in customer acquisition costs.
Final Thoughts!
Referral or Word-of-mouth marketing, if used properly, can do wonders for any food business. It not only helps you reach different customer networks but also improves customer loyalty retention, and engagement,. Different food brands experiment with different types of rewards in their referral program. Undoubtedly, restaurants should invest in referral programs to boost restaurant sales. If you're looking to build a referral program for restaurants, try the Reelo Referral feature for FREE!